Joyce Christine Andersen and Frode Sundsdal have been running the highly successful Tønsberg Båtrace since 2014.
Year one was a proving ground for the organising team and the venue in Norway. It included UIM International Ordinary status for F2 boats as well as competition for smaller classes including P750, GT15 and GT30.
Now into its fifth year, the Tønsberg Båtrace will be running a round of the UIM F2 World Championship for the 4th time with a record entry list.
31 boats from 19 different nations will head to Tonsberg for the event due to be staged over the weekend of 3-5 August.
Sundsdal, once again has a tough weekend ahead of him, on and off the water.
I could not have made it anymore difficult for myself to organise and race in the event!
If it were not for my partner Joyce who will take over as Event Director and coordinate 180 plus volunteers, it would be impossible.
Every man and woman knows now their task, and enjoys doing it, and carries it out with pride.
That makes me very proud.
My biggest task is to Qualify for the main race on Sunday.
My sponsors expect that from me and I will not let them down.
Its 'Do or Die'!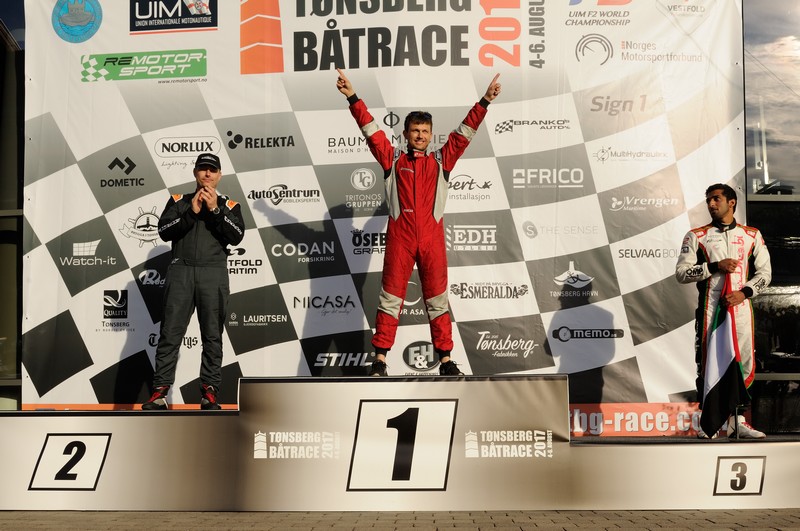 Tobias Munthe-Kaas (above) thrilled the crowds in 2017 when the Norwegian from Nesoddtangen took Pole Position:
I went into the race last year full of confidence, unfortunately, I had a spectacular accident on the 'inner turn' – I heard that it has been modified for this year's race, which is good as I certainly don't plan to get wet this year!
2016 Tønsberg Pole Sitter Stefan Hagin from Germany couldn't convert that advantage to a race win and he has an extra reason for wanting to win in Norway:
I want to gain sweet revenge over Frode Sundsdal on his home waters.
He beat me to the German Championship in May in front of my sponsors, family and friends!
Italian Alberto Comparato currently leads the World Championship after his impressive win in Lithuania:
The race course in Tønsberg is my favourite.
I love it.
At the moment we have no other venue like this one.
I promise to do my best – I have a special helmet painted with the Norwegian flag, for extra luck!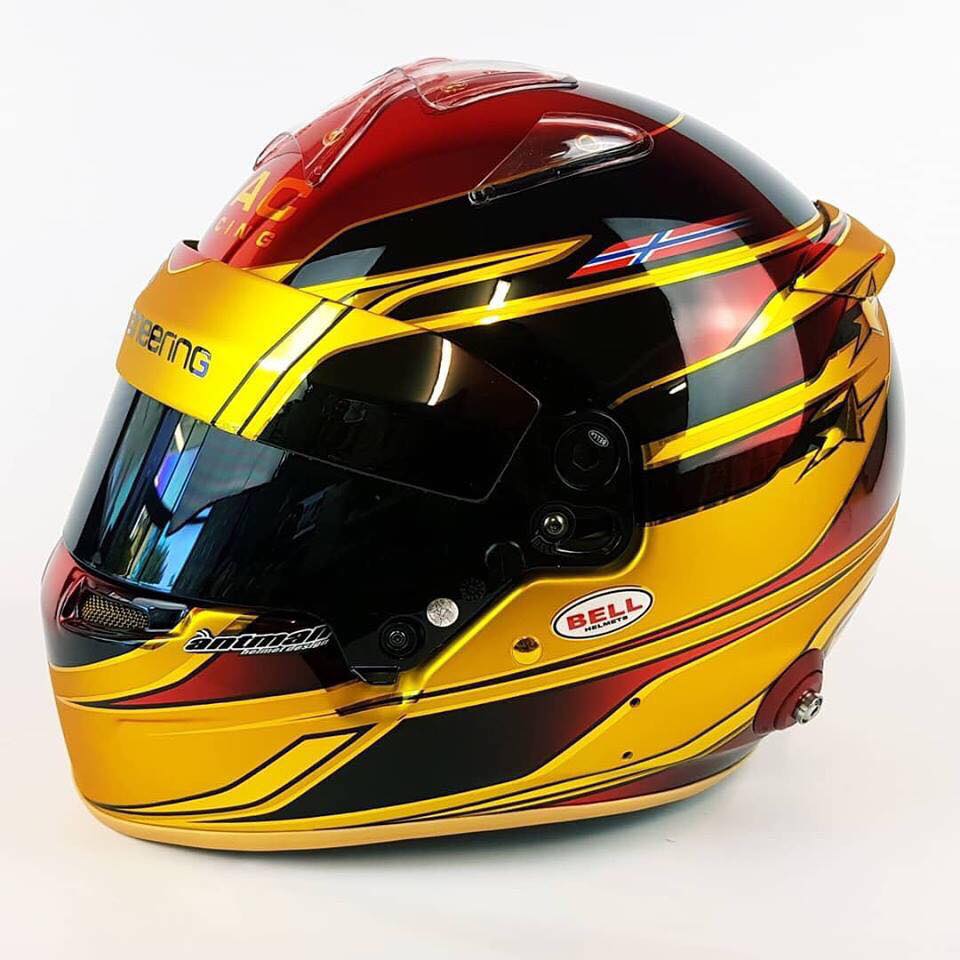 Last years race winner Pierre Lundin has now retired from racing, his spectacular move on Rashed Al-Qemzi in the final laps wasn't enough to deny the driver from the Abu Dhabi team the 2017 UIM F2 World Championship.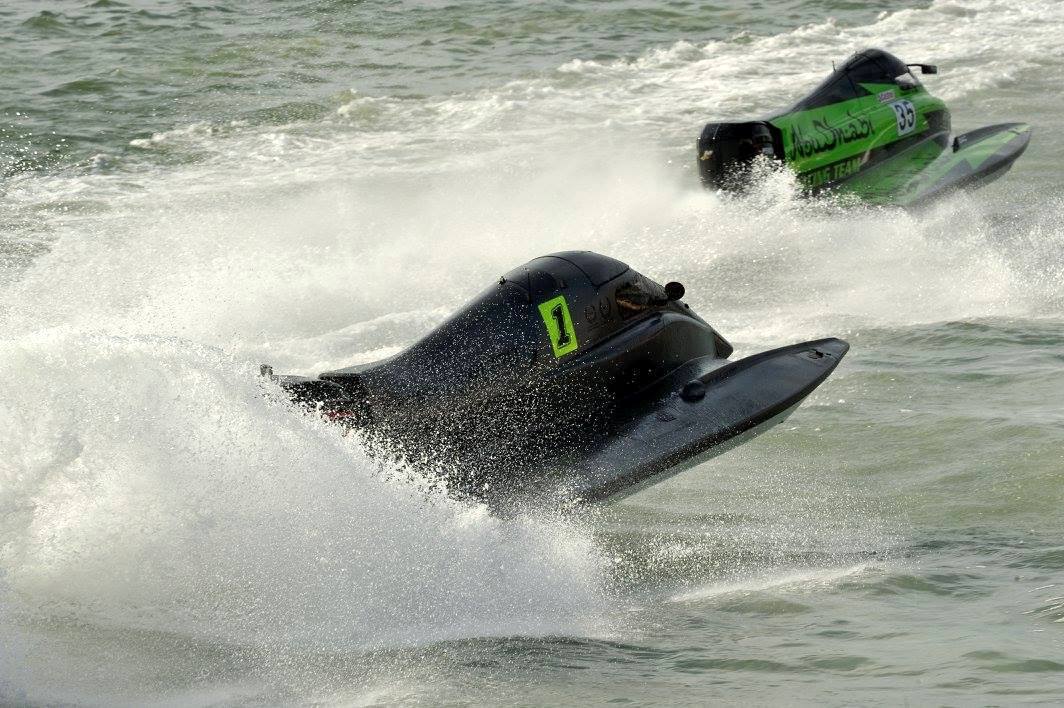 Al-Qemzi sits in 4th place in this year's Championship and has been told by team manager Guido Cappellini to totally focus on the retention of his title – He has even given up his F1H2o drive to Erik Stark.
Abu Dhabi's neighbours and fierce rivals, the Victory Team from Dubai, will make their racing debut at Tonsberg.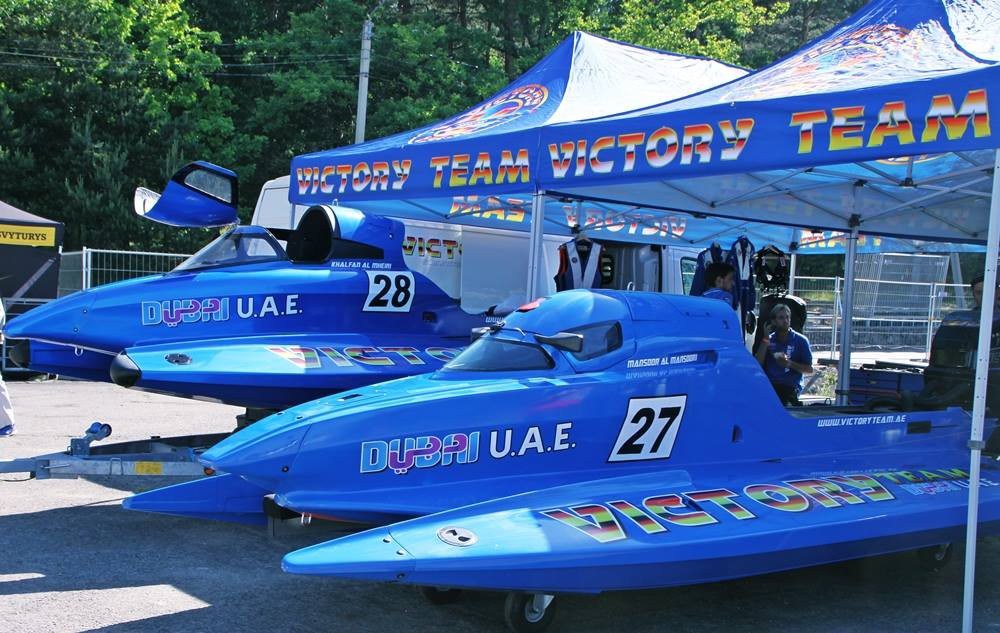 Mansoor Al Mansoori and Khalfan AL Mehirhi are the drivers that have spearheaded the first ever season for the 'Boys in Blue' in F2.
However, the Victory Team is no stranger to Norway having competed and won at UIM Class 1 Offshore races in Arendal and Oslo.
Rupp Temper has attended the event every year and won the inaugural race.
However, the Austrian suffered a huge loss before the season started, losing 2 UIM F2 hulls, racing equipment, engines, gearboxes, props, spare parts and tools during a fire at engineer Michael Werner's workshop.
Temper is not a man to give up, it is reported that he will race a brand-new DAC for the first time in Tonsberg.