Team Abu Dhabi's Rashed Al Qemzi was on the pace again this morning during the second free practice for the UIM F2 Grand Prix of Portugal.
Al Qemzi's time of 0:47.03 was just .03 quicker than Norway's Tobias Munthe-Kaas.
Munthe-Kaas was bitterly disappointed to have been beaten to Pole Position by the Emirati yesterday, and it would seem that Al Qemzi still has some extra speed on his side.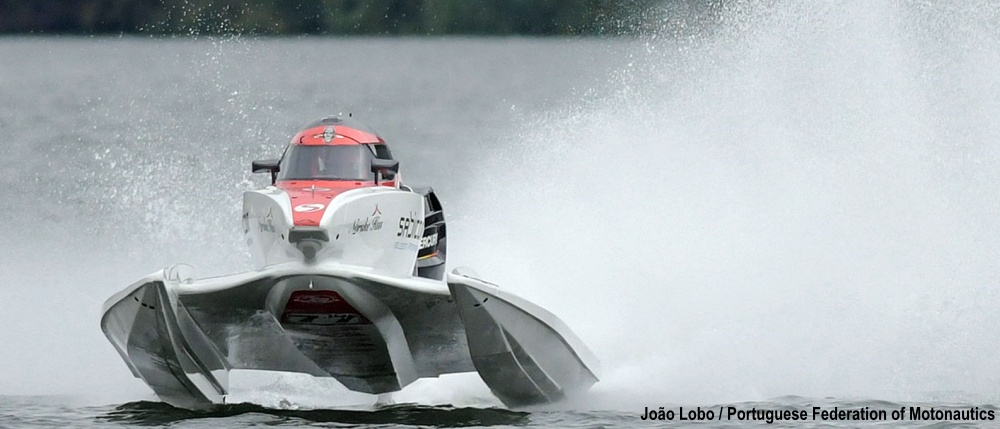 The Norwegian's best hope now is to get away from the lights quickest this afternoon at 15:45 (GMT +1).
Al Qemzi may not even need a podium finish to clinch his second F2 world title in three years as he carries a 30-point championship lead from Dutchman Ferdinand Zandbergen.
Second Free Practice
Rashed Al Qemzi 0:47.03
Tobias Munthe-Kaas 0:47.06
Johan Österberg 0:47.27
Duarte Benavente 0:48.45
Owen Jelf 0:47.78
Rashed Al Tayer 0:48.09
Stefan Hagin 0:48.16
Bimba Racing 0:48.31
Ferdinand Zandbergen 0:48.57
Kalle Viippo 0:48.65