The Aussie / Norwegian pairing of Brett Luhrmann and Pål-Virik Nilsen delivered a second successive winning performance in The Blue Roo and stormed into contention for the 2017 UIM XCAT World Championship at the season's halfway point.
Team Abu Dhabi's Rashed Al-Tayer and Majed Al-Mansoori lost the Championship lead after finishing in fifth place in the second race of the Weihai Grand Prix on China's Yellow Sea today.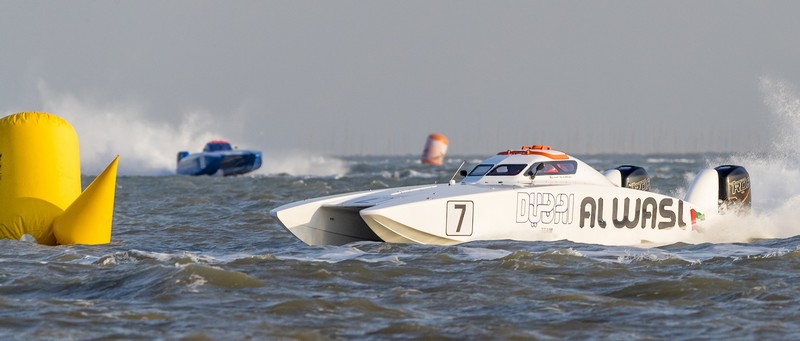 Victory 3 and Al Wasl rounded off the podium places, with Salem Al-Adidi and Eisa Al-Ali pipping former Victory Team drivers Arif Saif Al-Zafeen and Nadir Bin Hendi to the runner-up spot when the latter took a long lap late on and lost out on second position.
al Adidi referring to the departure of the World Champions from the Vicory Team said after the race:
You look at FC Barcelona and even when some outstanding players leave, they are still on top.
One of those former Victory crew, Nadir bin Hendi said:
We are all very experienced, not just me and Arif (al Zaffein), but also the mechanics, the team manager, the whole crew.
So, it was a matter of time, but we knew we could get back to the podium.
The Italian-Australian pairing of Giovanni Carpitella and Darren Nicholson finished a strong fourth in Weihai-China 10 and the Swedish duo of Mikael Bengtsson and Erik Stark shadowed Team Abu Dhabi across the line in sixth place.
Lars Graver, Team Manager of the Australia Team summed up their feelings:
Are we now the team to beat?
Absolutely!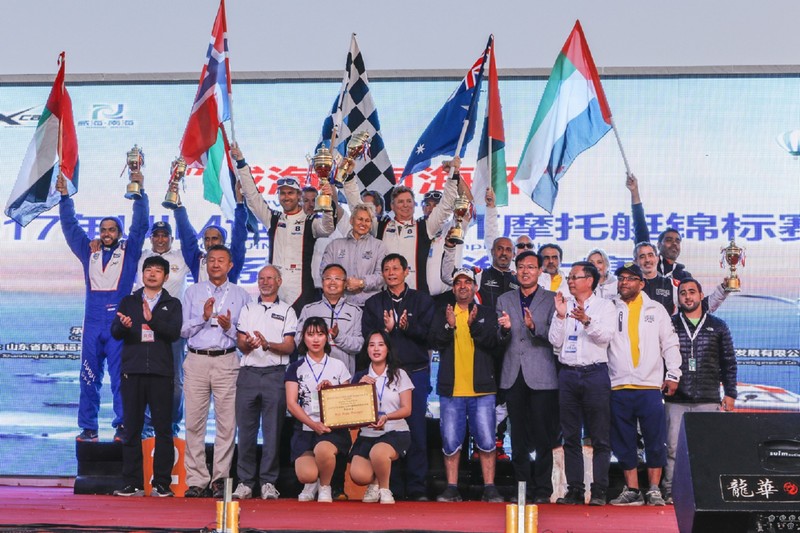 2017 Weihai Grand Prix – race 2 result

2017 UIM XCAT World Championship – standings after race 4 of 8