Bermuda's Rubis Around the Island Race is all set for this Sunday (14th August).
The race which was first run from Hamilton Harbour nearly 60 years ago, will this year boast a fleet of 19 boats in 5 classes.
The 'cats, bats and monos' will take part in the headline event on the Bermuda Power Boat Association calendar.
The Around the Island race will start from Ferry Reach, St. George at 14.00 ADT (GMT +5) with the A Class boats, then B, C, D and S Class.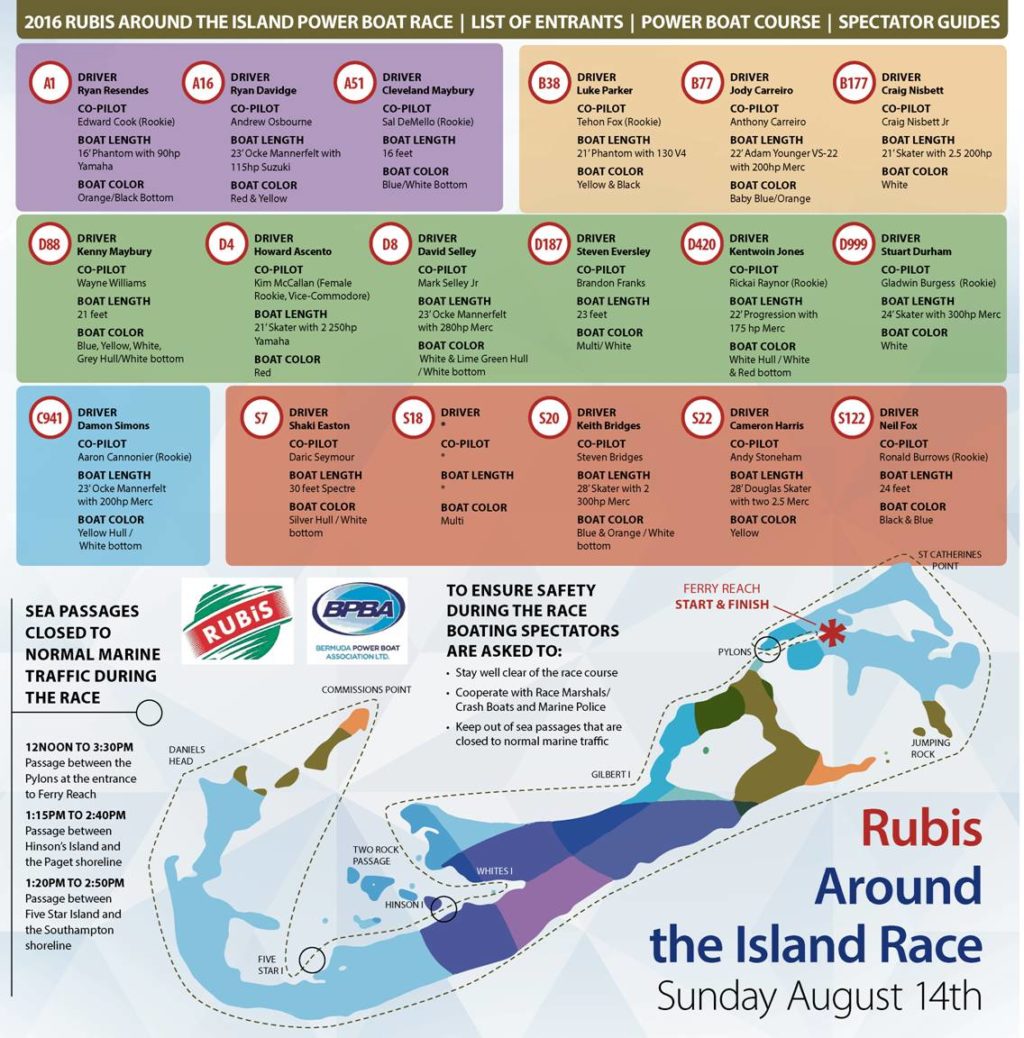 Main Photo: Bernews