The Victory Team's strategy of putting their F1H2o racer, Alex Carella into their UIM F2 hull started to pay off this evening in Tonsberg, Norway.
The Italian carded an impressive 187 KPH in the Speed Run and beat Ola Pettersson (below) in the Match Racing final.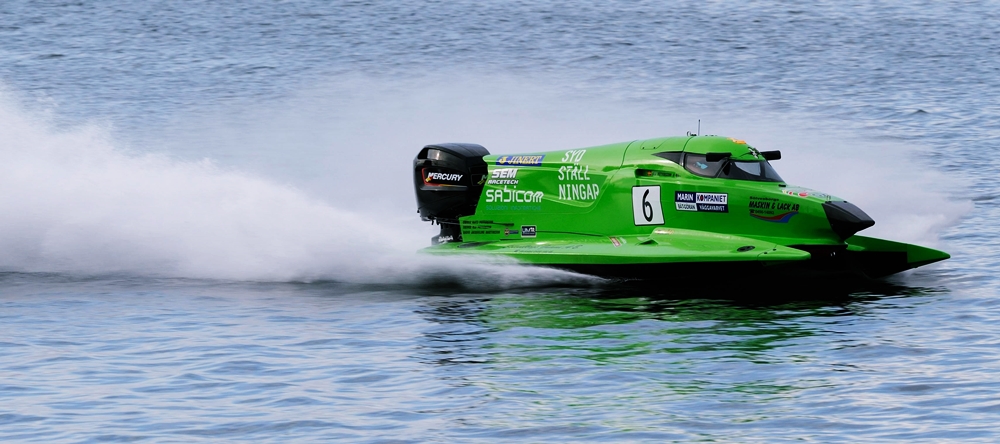 Tobias Munthe-Kaas (below) beat American Brent Dillard in the Match Racing play off for third place, while Russia's Konstantin Ustinov was third in the Speed Run.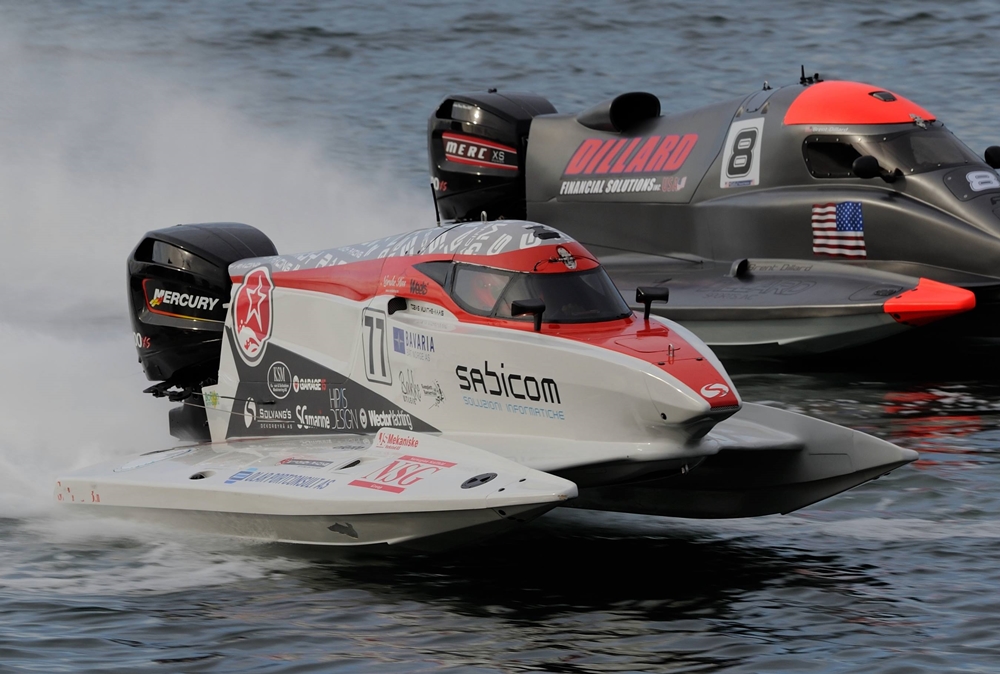 Carella told me after his latest success:
Little by little, we are getting there.
Match Racing
Alex Carella (ITA)
Ola Pettersson (SWE)
Tobias Munthe-Kaas (NOR)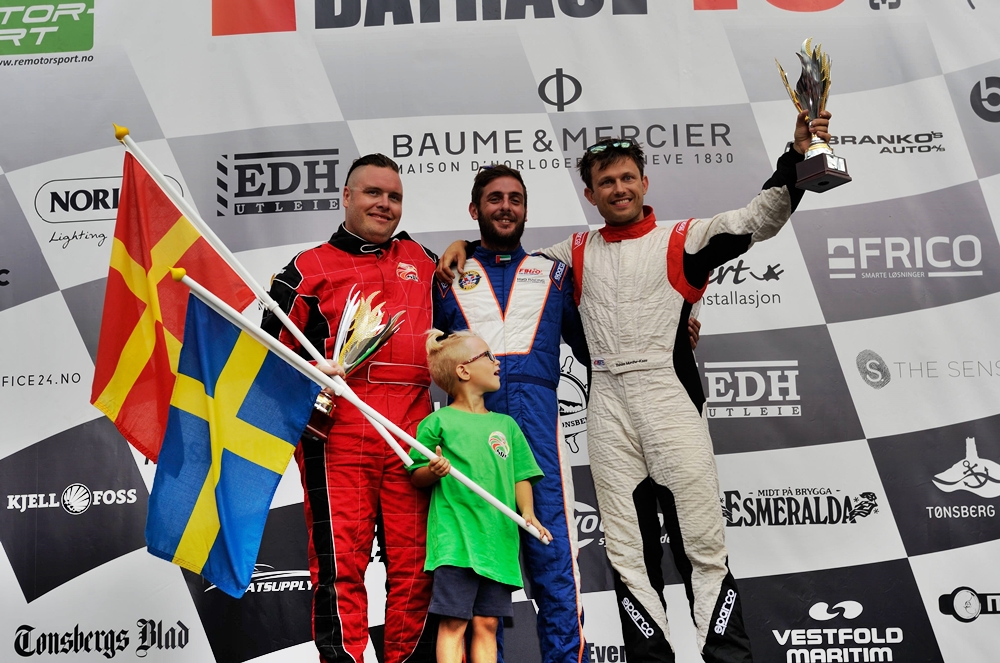 Speed Run
Alex Carella (ITA) 187 KPH
Ola Pettersson (SWE) 186 KPH
Konstantin Ustinov (RUS) 183 KPH
Photos: Chris Davies