Last weekend Brazilian powerboat racing fans attending the Classic Boat Festival in São Paulo, had the opportunity to see some classic hydroplanes from the 1950's, 60's and 70's in action.
One of those taking part was the Brazilian racer Lebos Chaguri, who was amongst the first pairs of competitors who raced together in the F1H2O Nations Cup back in 2011.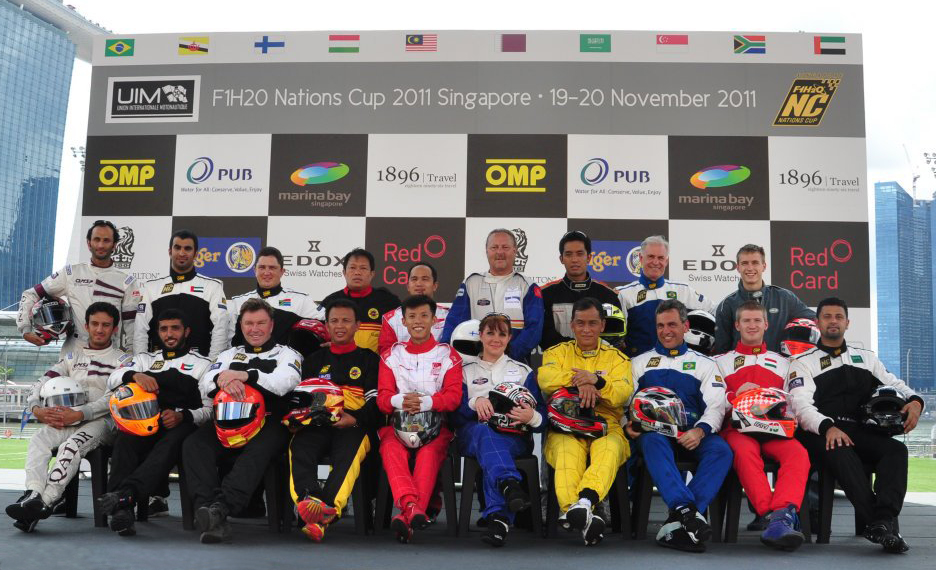 Since that time, the resident of São Paulo has been busy competing in the F3000 category.  After winning the 2018 F3000 Powerboat World Championship, Chaguri was back to defend his title the following year at the Malaysian GP. Chaguri, who had qualified on pole, fought a spectacular duel with his teammate Scott McCook. The spectators were treated to some great racing especially when McCook passed him on the straight. Chaguri then regained the lead halfway through the race and went onto to take the chequered flag and his second world title.
His third title came when Colombia hosted the 2021 Endurance Motonautica World Championship on the Rio Madalena. With competitors entered from ten different countries, they faced a tortuous 850 km route divided into four days of racing. Chaguri had teamed up with the Colombian racer Santiago Zuluaga and on their first day, their boat got stuck on a sandbank, from where it took over fifty minutes to be removed.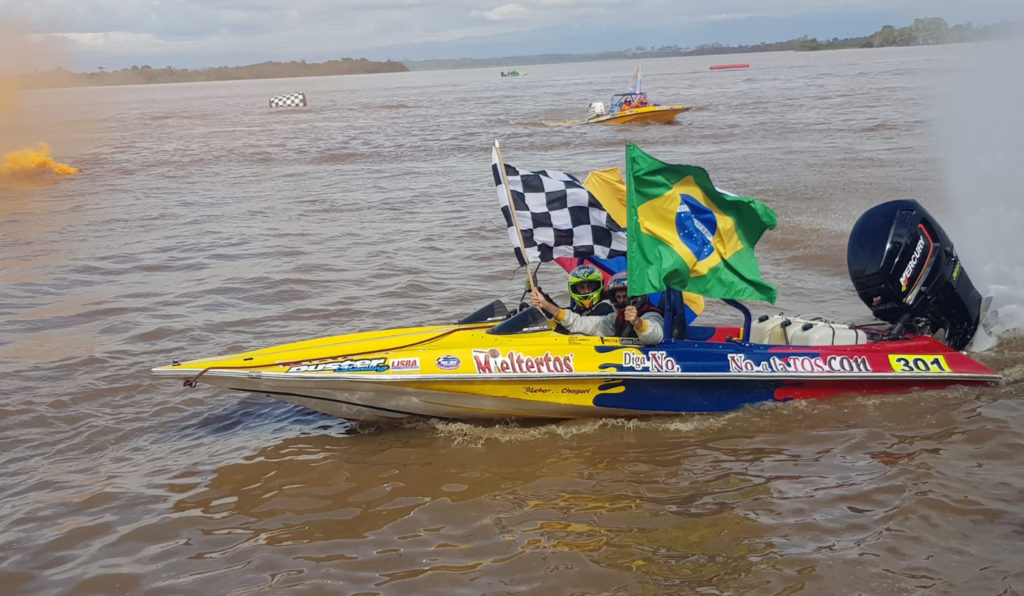 Fortunately, the pair continued the race and were able to make up the lost time to take first overall, a position they maintained throughout the second day of competition. On the third day of the race, the boat broke on the last stage, but the duo still managed to come home in third place. On the last day Chaguri and Zuluaga finished in second place and their accumulated time set over the four days secured them the overall victory.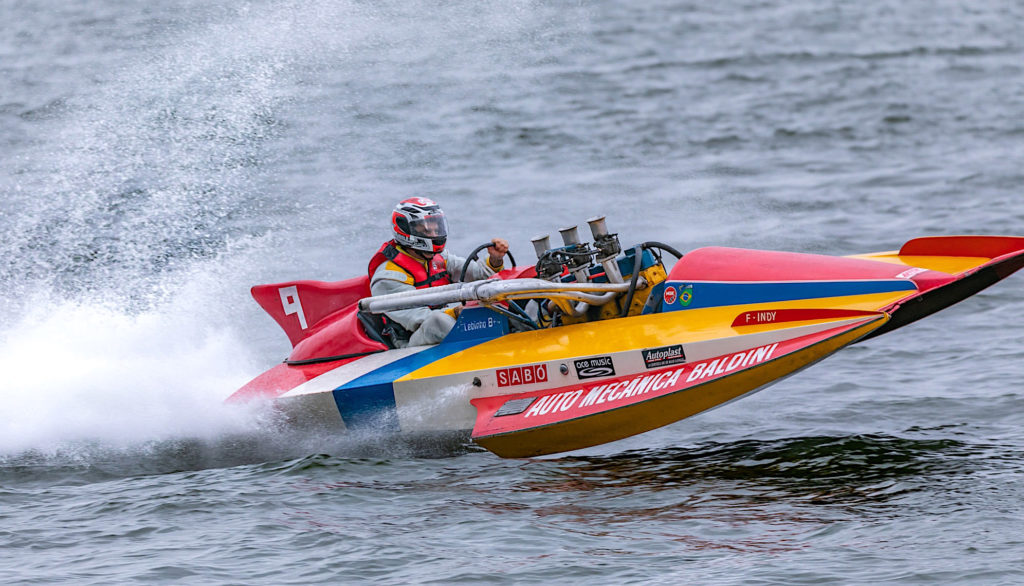 Piloting his hydroplane from the 1980's which is fitted with a 5000cc engine powered by ethanol, Chaguri put on a 'freestyle' show for people visiting the Classic Boat Festival.
After the demonstration Lebos said
The public were ecstatic with each manoeuvre I pulled, it now makes me think that in the future hydroplane competitions could be extremely popular with local spectators.