Steve Michael, the UIM F1H2o veteran race commentator has been trying out other pursuits before he fires up his vocal chords again for the 2021 season.
Michael known as 'The Voice' to his adoring audience, made a return to the racing cockpit for the first time since 1985 when he attended the Lucas Oil racing school in Palm Beach International Raceway in Florida.
It didn't take the 'vocal scribe' long to get back up to speed in a British built RAY Formula Ford, the last time he raced, Ronald Reagan was making America great again and the Live Aid concerts were fundraising for Ethiopian famine.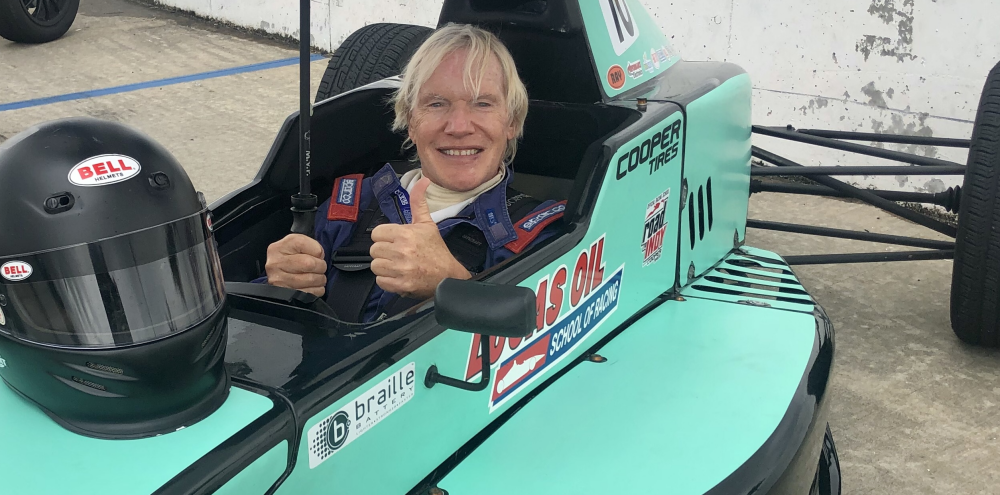 The resident of Florida will not have to wait so long for his next outing as he already has a mid January date pencilled in at Homestead Miami race track.
Like all of us, he can't wait for the return of the UIM F1H2o world championship to get back in business next year and he told me:
Forget 'I-racing', this is the real thing!

I'll keep the wheels rolling and hoping to see you all at the Apex…soon!
Aloha!