The Victory Team Manager, Scott Gillman has been talking to Alaric Gomes of the Gulf News about the F1H2o season and his targets for the remaining races this year.
Victory built all new hulls at their HQ in Dubai for the 2018 season and have struggled to find their form, Gillman said:
The opening three rounds were a steep learning curve for the team.
Racing with new boats has been a whole new world for everyone in the team.
It means adjusting to racing conditions while also coming to terms with the boat set-up.
The first three rounds were real eye-openers for us as a team.
Last winter, the team signed-up 4 time World Champion Alex Carella to pair with Ahmed Al Hameli and headed to Portimao with high hopes:
We didn't get the start we wanted in Portugal, so we had to do something different with each round.
The last race in Evian, France was totally a different style where we managed to get some points to try and ease up the standings.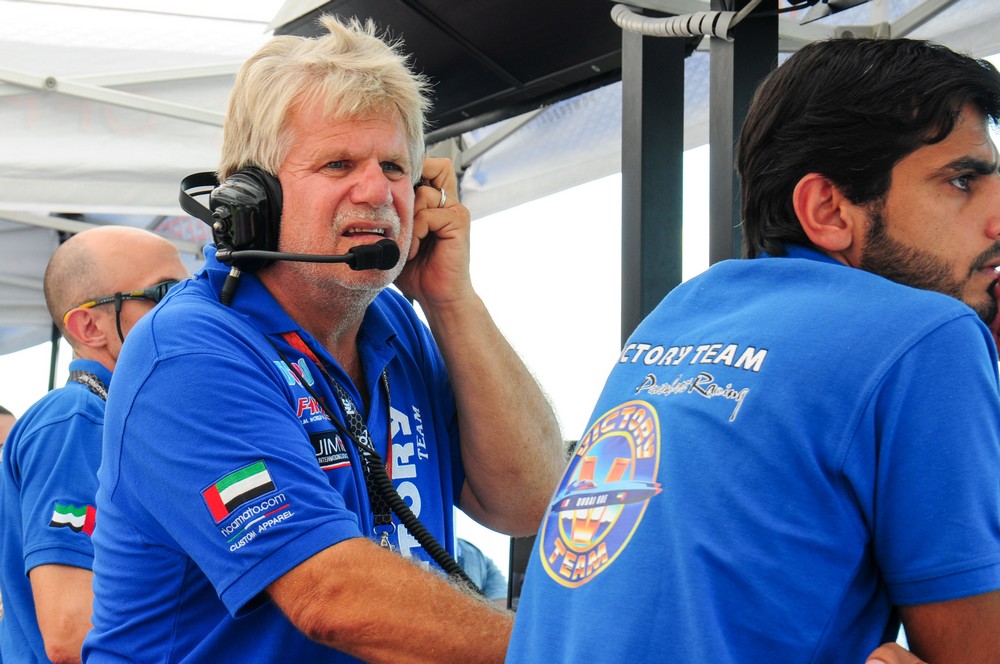 The Victory Team have now built new boats for the remaining 4 rounds of the season:
The next two rounds in China and India are going to be crucial to add some valuable points.
After that we have the home waters where we have traditionally done well.
The realistic goal would be try and get at least a top-three finish in the next couple of races.
After that the ideal thing would be to win at least one of the last two races so that we can move into the new season with the right sort of momentum.