The third round of The VOOMQUEST Enemed UIM V2 World Powerboat Championship kick-started on Thursday with the symbolic parade that took the Chaudron Powerboats from the factory to the racing location.
The first race of GP3 took place on Friday 20th at 16:30 and concluded with Team El Diablo, Team Marine Diffusion, and Team Atomic & Grey taking to the podium with a first, second and third place win respectively, offering a great start to a racing weekend on Maltese Sea.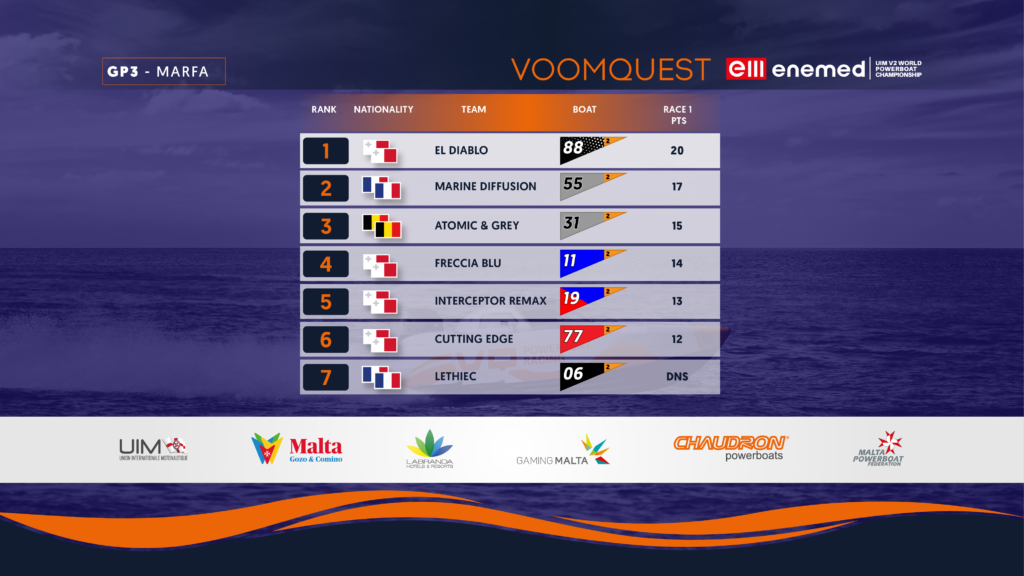 The second race saw another three teams take to the podium, showcasing the drive and ambition these powerboat pilots have in reigning supreme.
Friday's race seemed to have been a beneficial factor for Team El Diablo as they outshone all the other teams with their 1st position in Race 2 which took place on Saturday at 16:30.
It also continued to add to the strong weekend for Team Marine Diffusion and Team Freccia Blu as they took the top three positions of Race 2 with the fastest laps of GP3 ranking them podium finishes.
Spectators had a different seat to the races thanks to the possibility of purchasing a front row seat to all the action on a spectator's boat, stationed bang in the middle of all the action.
This new opportunity was a first for the championships, that have been taking place since 2018, and further showcases the high demand for this sport, a sport which is unique to Malta.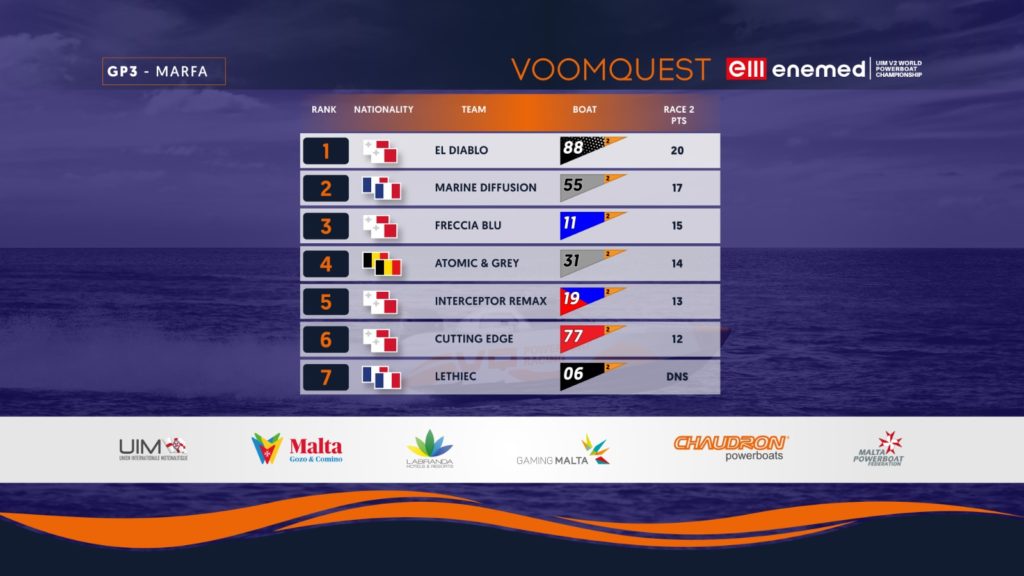 Team El Diablo came in first in the final race, which added another 20 points to their overall points garnered from their first place wins in both Race 1 and Race 2.
They were joined on the Race 3 podium by Team Freccia Blu and Team Marine Diffusion who placed second and third respectively.
Another weekend closed off successfully for VOOMQUEST and strong races for the powerboat drivers.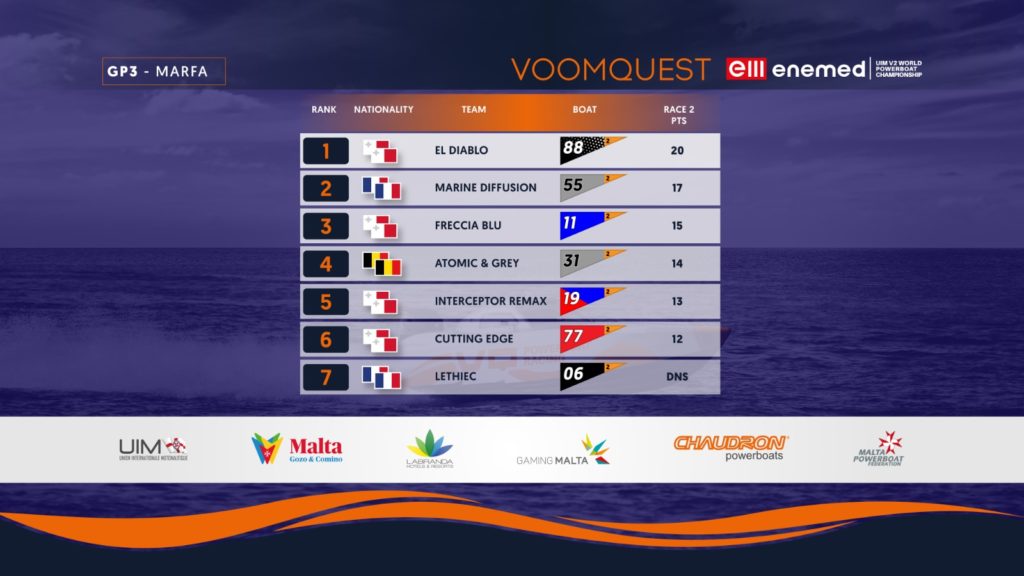 After the final podium, Aaron Ciantar said:
This weekend shows how committed we are – as teams and organisers.

Another incredible weekend with favourable weather conditions, great determination and perseverance.

We raced fast and thankfully there were no accidents.

Now we wait for the final GP race weekend happening in Ragusa to see who will be crowned world champions.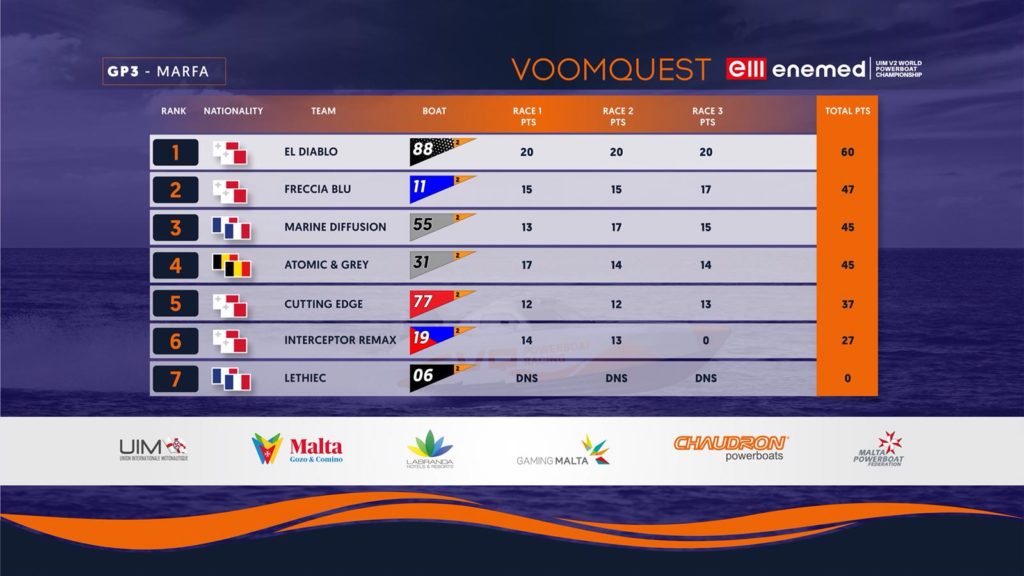 Kevin Chircop, Executive Chairman – Enemed, had this to say:
Continuous improvement from all of the drivers, team members and the organisers, goes to show how professional this Championship has become.

I seriously believe that as Enemed, we have helped take this World Championship to a whole new level.

As the championship sponsor and official fuel supplier, I cannot be but pleased of how things are evolving.