Friday, February 17th:  H2O Racing has signed a ground-breaking agreement with Warner Bros. Discovery (WBD) to broadcast live action and highlights of the 2023 UIM F1H2O World Championship across Europe and Asia through television coverage on Eurosport and streaming on discovery+* and the Eurosport App.
Trojan Paillot, Vice President, Sports Rights Acquisitions and Syndication at Warner Bros. Discovery Sports, said:
We continue to support the growth of the widest variety of sports by harnessing our unparalleled international scale to reach new audiences. Through our new collaboration with H2O Racing, we are pleased to further expand our live sports offering for millions of viewers.
The broadcast partnership has been signed for an initial five-year term, with the season opener live from Indonesia on 26 February, and includes live racing action, a season preview and review and a highlight magazine programme. This should catapult live action and the spectacle of modern powerboat racing into millions of homes and bring a far wider audience to the pinnacle of the sport.
H2O Racing founder Nicolò di San Germano said:
"This new agreement is very exciting and is a major boost to our media coverage. It gives us extra reach to a large number of keen racing fans across Europe, where many of our competitors reside, and, of course, increases our reach in Asia. Eurosport is very strong in the region and is seen as the go-to channel for sports like MotoGP, Grand Slam tennis tournaments, the Olympic Games, winter sports and snooker."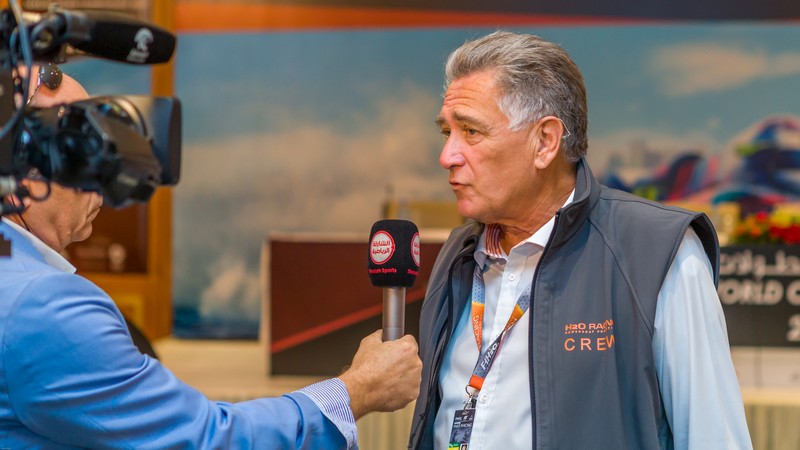 Warner Bros. Discovery Sports collectively engages 130 million sports fans across its brands, channels and platforms in Europe alone in 20 languages every month, offering the widest range of live sports action for its viewers.
PRW; Marit Strømøy, whats your comment on the eurosport deal ? What does it mean for you and your team?
This is extremely good news for us as a team, our partners, sponsors and the sport. Bringing F1H2O out to wider crowd will benefit powerboating in general. After a few difficult years we are back stronger than ever!
The full calendar of events includes for the 2023 F1H2O World Championship includes:
F1H2O World Championship:


25/26 February: Indonesia
29/30 April: China
1/2 July: France
8/9 July or 1/3: September Italy
30 Sept/1 Oct: Sardinia (Italy)
4/5 November: Asia
11/12 Nov or 18/19 Nov: Asia
16/17 December: UAE