The Federazione Italiana Motonautica (FIM) President Vincenzo Iaconianni today published a letter online congratulating 2018 UIM F2 World Champion Alberto Comparato and in equal measure took a swipe at the 'UIM Management Structure'.
Powerboat Racing World reported last week:
20-year-old Italian, Alberto Comparato has today been confirmed as the 2018 UIM F2 World Champion.

After the Sri Lanka cancellation was made known on Saturday, there was an attempt to find a venue willing to host the fifth round of the Championship.

The UIM have this afternoon confirmed that a venue could not be found and have contacted Comparato with the news.
Iaconianni's full statement is below: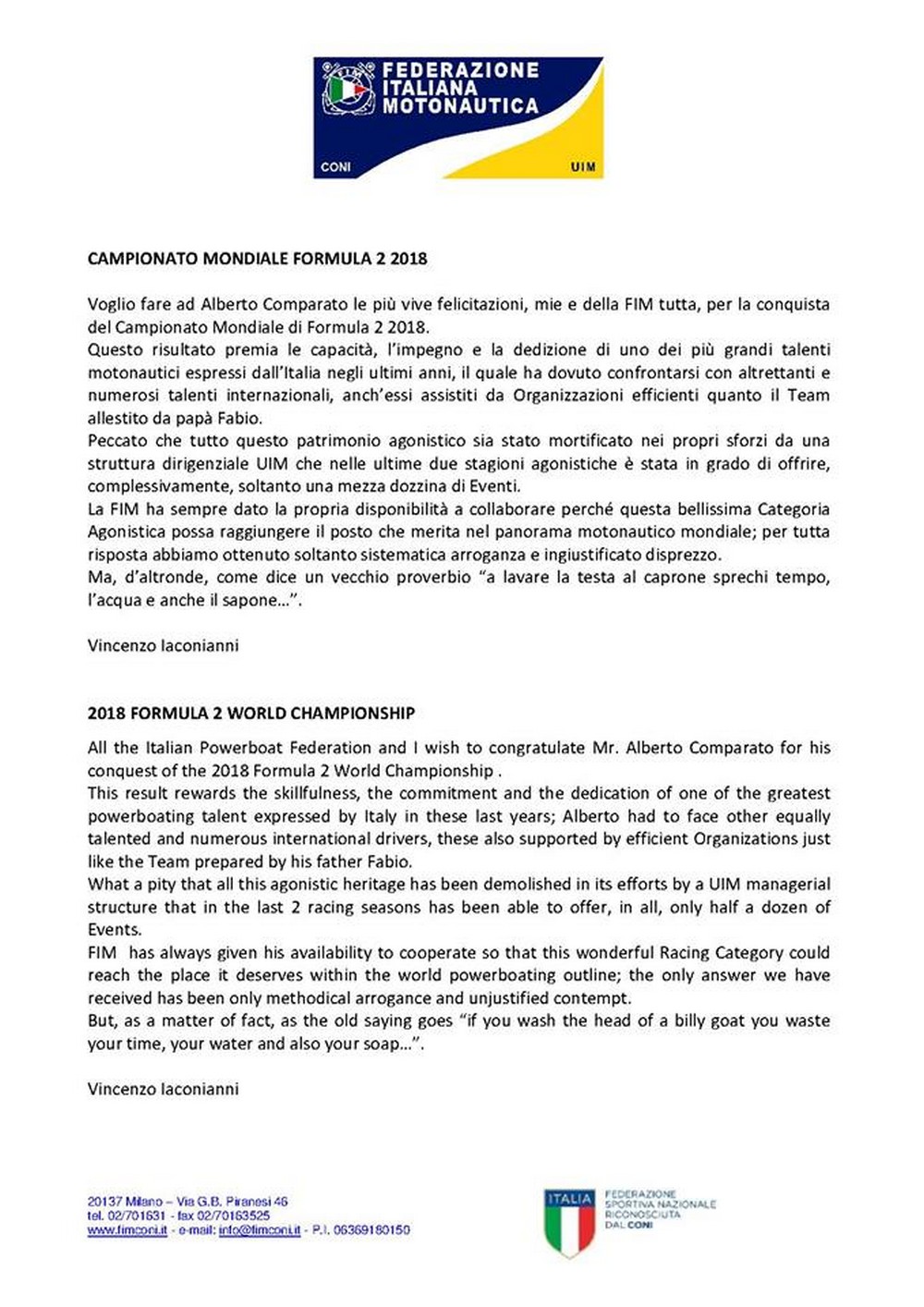 The English translation of the letter:
I would like to personally congratulate Alberto Comparato on behalf of the whole of the FIM on becoming the 2018 UIM F2 World Champion.

The result is a richly deserved reward for all of the hard work, dedication and skill of one of the greatest powerboat talents that Italy has produced in recent years.

He had to face numerous (talented) international competitors and was assisted by an efficient team which was set up by his father Fabio.

It is a pity that due to the UIM management structure, this competitive team has only had half a dozen events to race in during the last two seasons.

FIM has always been willing to cooperate so that this beautiful and competitive category can achieve the recognition it deserves in the powerboat racing world.

The response we've received was full of systematic arrogance and unjustified contempt.

There is an old saying that goes, 'Washing a billy goat's head is a waste of time, water and soap.'
It should be noted however that FIM hasn't requested to stage a UIM F2 World Championship round of recent date, the Campione d'Italia F2 races were officially overseen by Fédération Suisse Motonautique (FSM).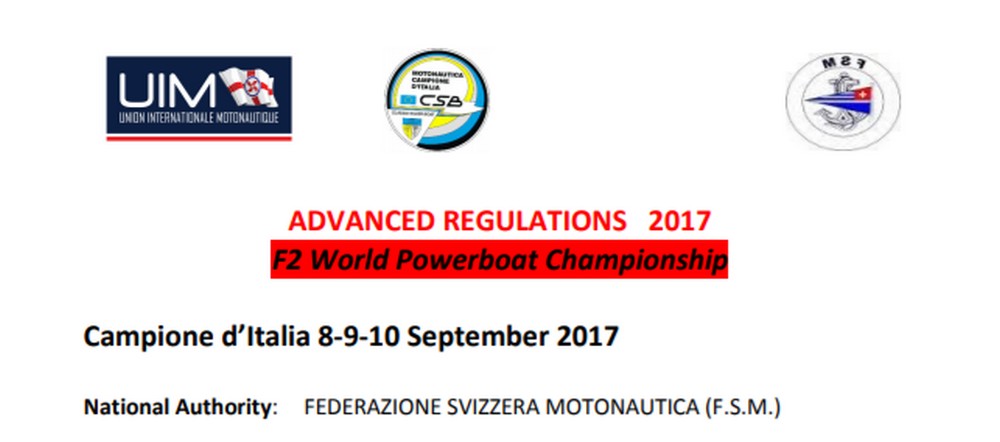 As for next season, FIM has declared in writing that:
F2 World and / or European Championship races for 2019 on the Italian national territory won't be requested or organised.
While, Iaconianni's letter includes a colourful 'Billy Goat' allegory, I was reminded today of another Italian animal expression:
Ma d'altronde come il ghepardo insegna: tante volte meglio non muoversi di un millimetro perché dover dimostrare agli altri che sei il migliore è un insulto alla tua stessa natura.