Caccia Engineering and the Blue Roo were the stars of a choppy XCAT Q1 qualifying session in Xiamen on Friday afternoon.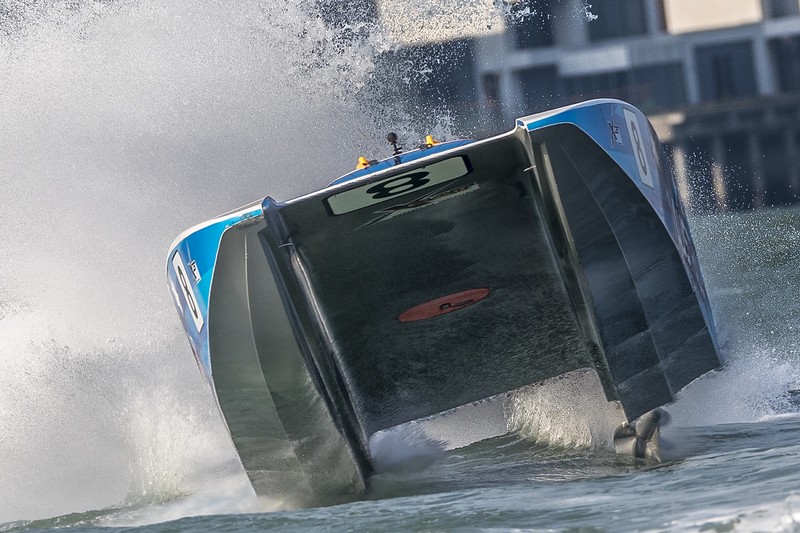 Race officials took the decision to abort Q2 and Q3 on safety grounds, with the wind and waves strengthening.
It meant that Caccia Engineering claimed pole position from the Blue Roo, with the Victory Team in third.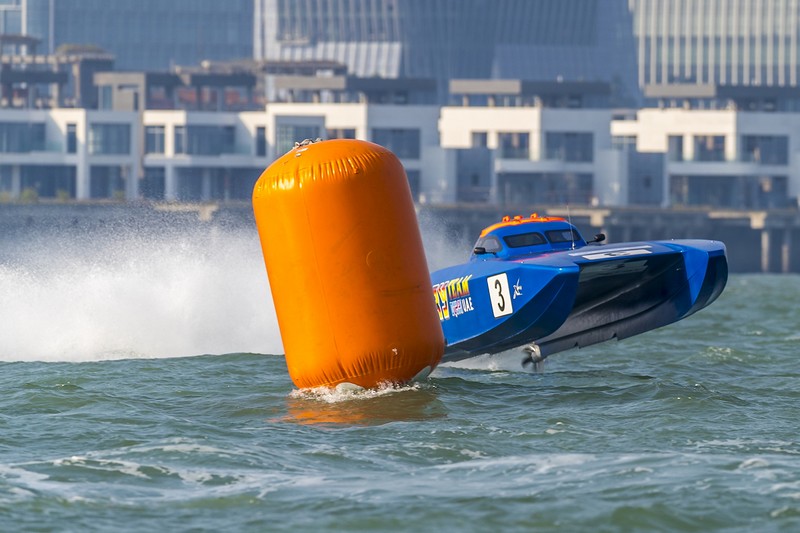 Alfredo Amato of the Caccia team said:
We had some luck in getting everything perfect, but we also were very concentrated.
During the two laps that we took we didn't say a word, all the efforts were put into making the boat go fast despite the big jumps.
His team mate Daniele Martignoni concluded:
It was an amazing recovery, last week we lost one engine in the sea, we got a new one and we installed it yesterday just in time.
It was my first time in real offshore conditions, and I'm already faster than so many skilled drivers and experienced teams.
It's amazing.
But the race is tomorrow.