Keith Schellenberg passed away at his home in Richmond, North Yorkshire with his family around him on October 29th.
He raced in offshore powerboat racing, bobsleighed in the Winter Olympics and regularly careered down the Cresta Run.
Matthew Bannister talks to Ray Bulman about Keith Schellenberg on the BBC Radio 4 programme, Last Word
A millionaire playboy who made his money in the motor industry, shipbuilding, livestock feed and agricultural chemicals, Schellenberg was a larger than life character who spent his early in life in the Royal Tank Regiment based at Catterick.
In 1975, Schellenberg became the ninth laird of Eigg, his reign ended 20 years later after his 1927 Phantom 1 Rolls Royce vintage car met a fiery end, burned to a blackened shell under mysterious circumstances.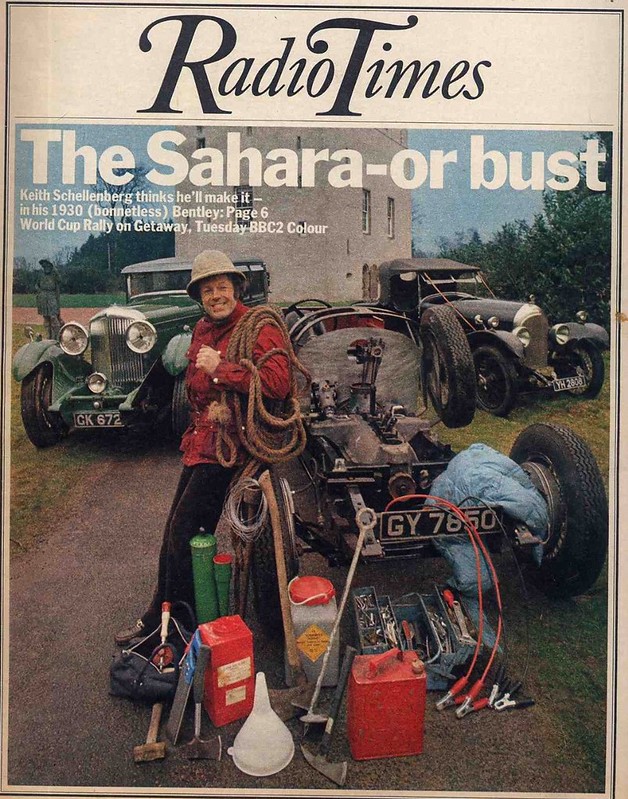 Keith's love for motor racing and speed spilled over to offshore racing in 1963 when he entered a Bertram hull 'Glass Moppie' in the Cowes Torquay for the first time, he finished in second behind the more experienced Sonny Levi.
Schellenberg continued racing throughout the sixties without further success on board 'Blue Moppie' and 'Thunderstreak', he entered the 1969 Round Britain with 'Botany Bay Express' however he was disqualified for having difficulty obtaining radio crystals.
He had asked and been given permission for late arrival to find the crystals, but when he turned up for a certain scrutineering test he was disqualified out of hand without discussion by the Race Committee.
Schellenberg competed in another Round Britain race in 1984 and came out of retirement for the 2008 Cowes Torquay Cowes at the age of 78.
This proved to be a successful race finishing second in Class and 17th overall in a Cougar US-1 monohull 'Yellow Drama'.
A Private family funeral will take place with a date to be announced and a Service of Thanksgiving will be held in March of next year.
Born: 13 March 1929
Died: 29 October 2019