Drew Langdon has kept himself busy during the UK winter lockdown with an exciting restoration project.
The racer who is as happy throttling his 2000 HP Mercury Racing powered Outerlimits at over 100 mph in the British UKOPRA offshore series as he is behind the wheel of a T750 circuit mono, has fully restored a Velden F1 catamaran.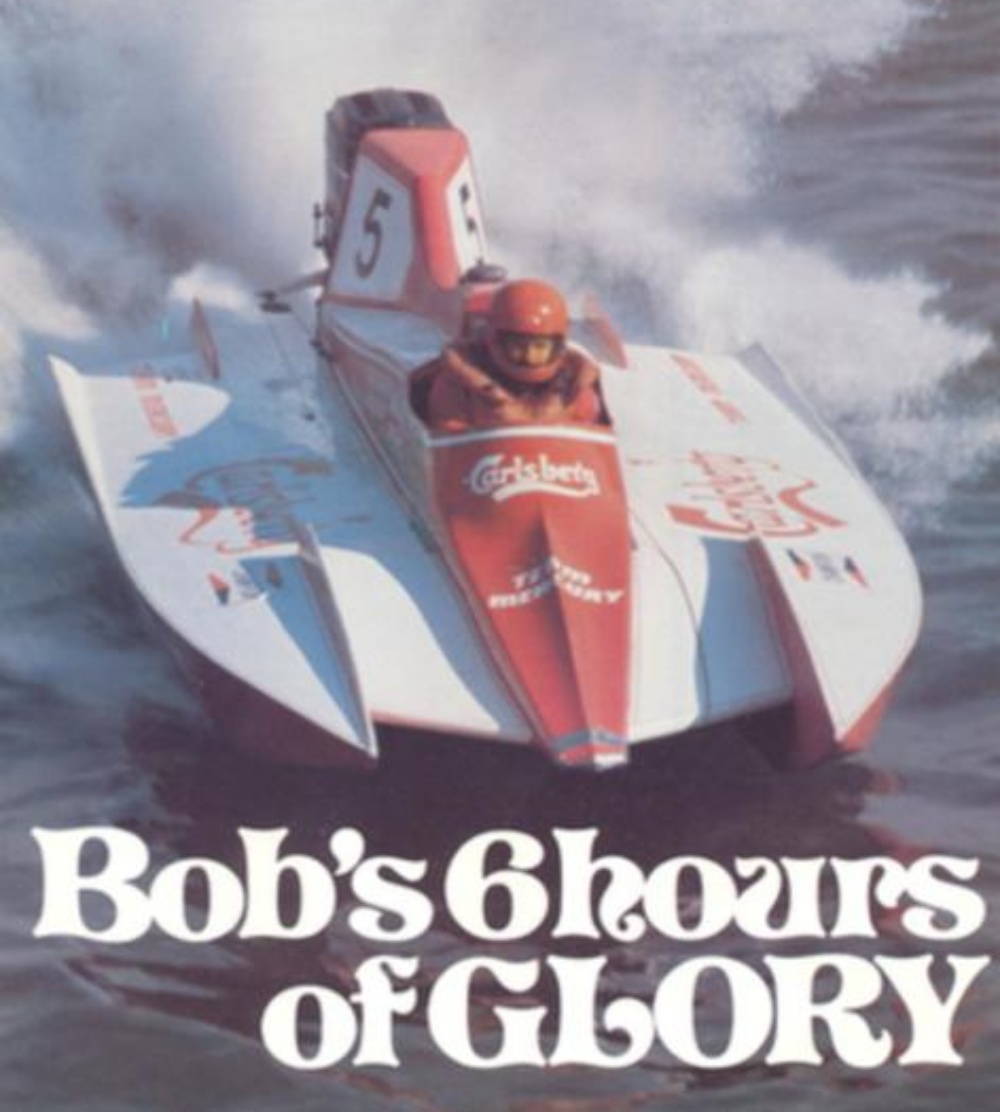 The Velden will be fitted with a Mercury engine from the era that Langdon found in Australia.
The hull was raced by British driver Bob Spalding and he won the 1980 Paris Six Hours race in it.
Langdon told me:
We can defiantly identify the hull, if you look at the picture (above) on the middle prong of the pickle fork and see the gaffer tape – then see my close up (below), you can still make out the repair join!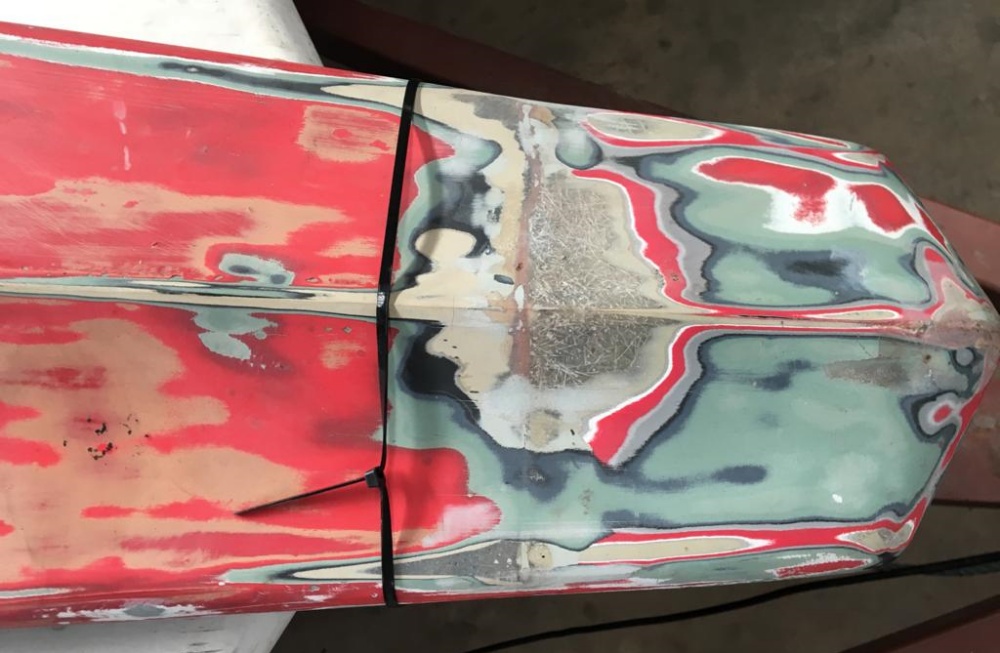 Langdon had hoped to race the hull in the forthcoming Italian Raid Pavia to Venezia river race, however, the race organisers deemed that the wooden circuit cat wouldn't fit their rules.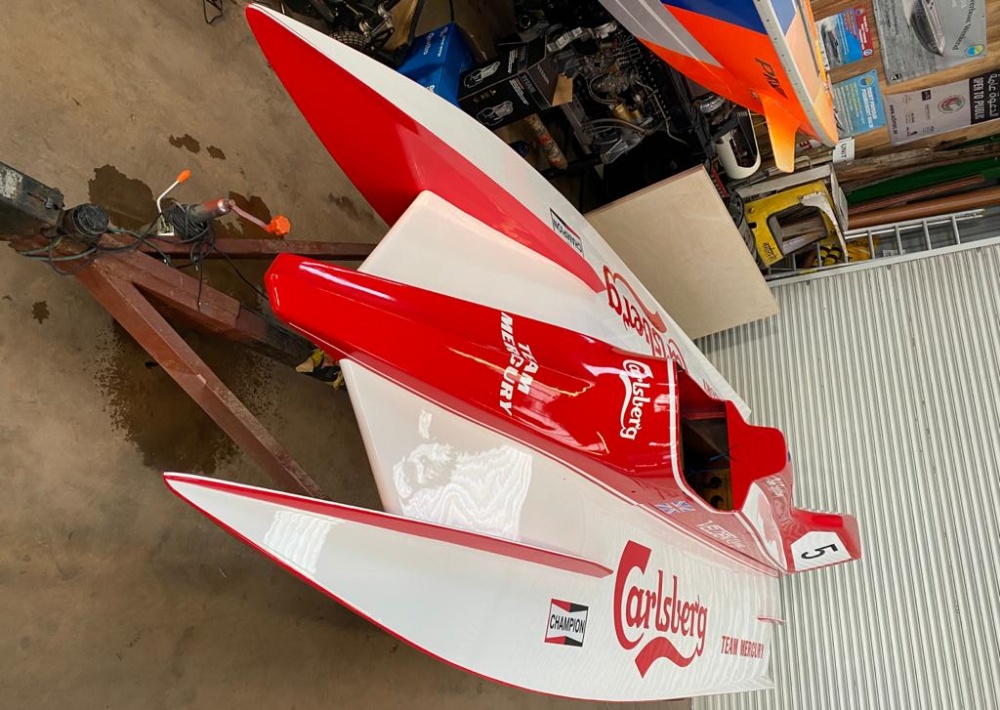 Bob Spalding
Although born in Buenos Aires, Argentina in 1941, Spalding was a British circuit racer who raced successfully at the very highest level.
He won the F1 World Championship in 1985 and was a 4 times winner of the Paris six-hour race.
In 1980 he set the OZ World Record on Lake Windermere at 127.099 mph.
He died in 1997 at the age of 56.