Last September in Viverone, Italy, Alexander Lindholm headed up an all Finnish UIM F4 World Championship podium.
He told me today:
After many years of hard work, we finally reached our long-time goal by becoming world champions.

What we´ve learnt from all of that is that there is no other way to win other than putting in a lot of work to succeed – We put in hundreds of laps on our test course trying out new propellers.

It was quite a hard season for us in general, but in the end it all played out well.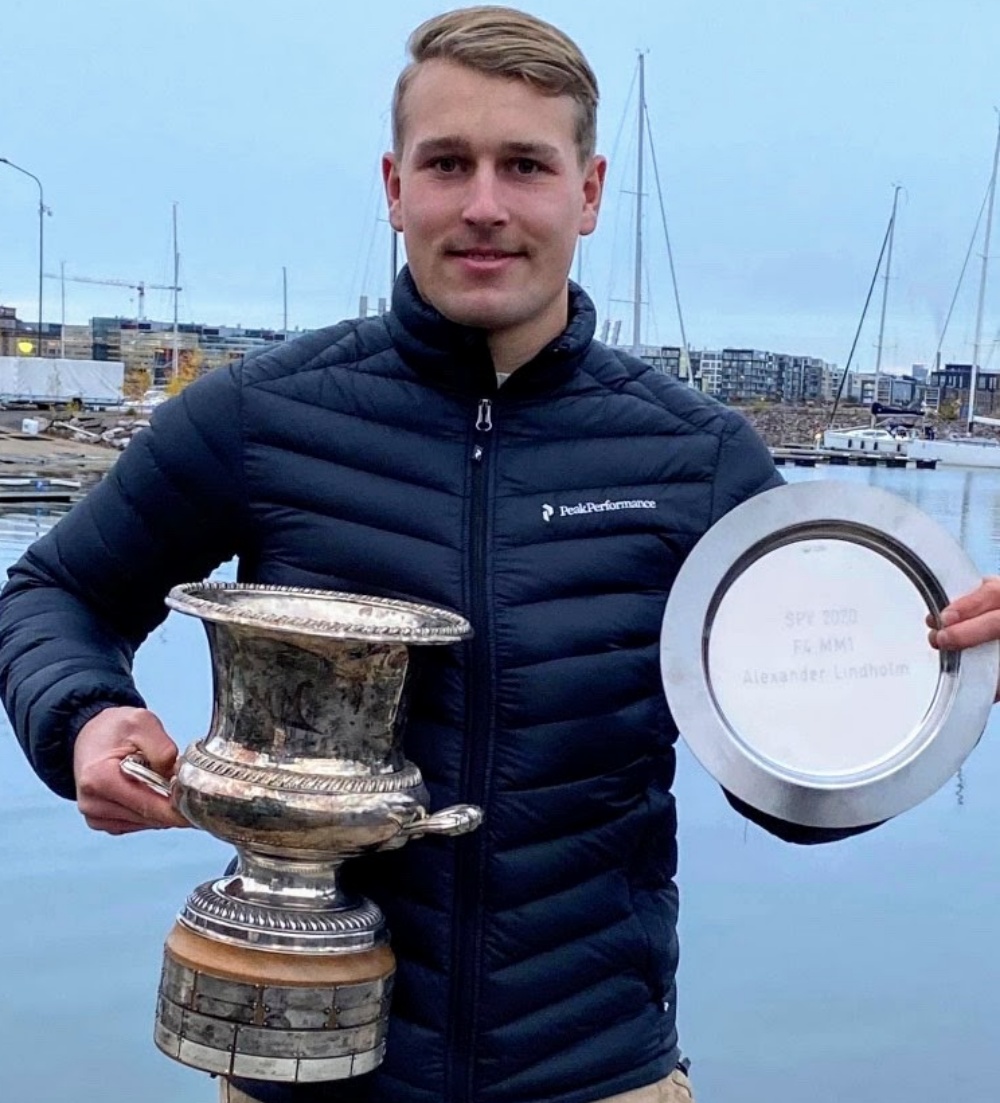 I asked him about his plans for the forthcoming season:
This year it will be tough to match what we accomplished last season, but we will certainly do our best!

The focus this season is on both the Finnish Racewknd! five round series and to race in Italy, Sweden and Germany to defend our F4 title.
As for Lindholm's expectations:
Our goal is of course to come out on top in both of them!
There have been some rumours about a large number of participants in Finland this year so there will be some tough races, and one thing is for sure, if you do well here, you will be at the top fighting for gold in the world championship.
His on water preparations rely on Finland thawing out after a cold winter:
We do still have quite a lot of ice on the waters where we live but soon enough once it is gone we have to be ready.
Once Lindholm hits the water it's back to work:
Although everything was working well last year there are still some areas that can be improved – Race starts and qualification propellers are the most important things in the F4 class.

In fact, there are a couple of new propellers at the foundry right now and hopefully they turn out well.

The best thing about making your own propellers is that you can make them exactly to your own liking.
The world champion is staying upbeat and hoping that the global health crisis allows for a full schedule of racing:
Now we just have to cross our fingers that the season will get started and that everything works according to plan.

I am truly looking forward to this season and will do everything to succeed – Hopefully, we will see you at the races!