A huge crowd of spectators filled the stands and hundreds of vehicles lined the banks of the Moree Water Sports Park to watch a thrilling day one of the fourth and final round of the Australian Formula Powerboat Grand Prix Championship Series.
While the support classes, especially 25hp/550cc and Junior Classes provided plenty of action with close and competitive racing, it was the Formula GP boats that captured the crowd's attention.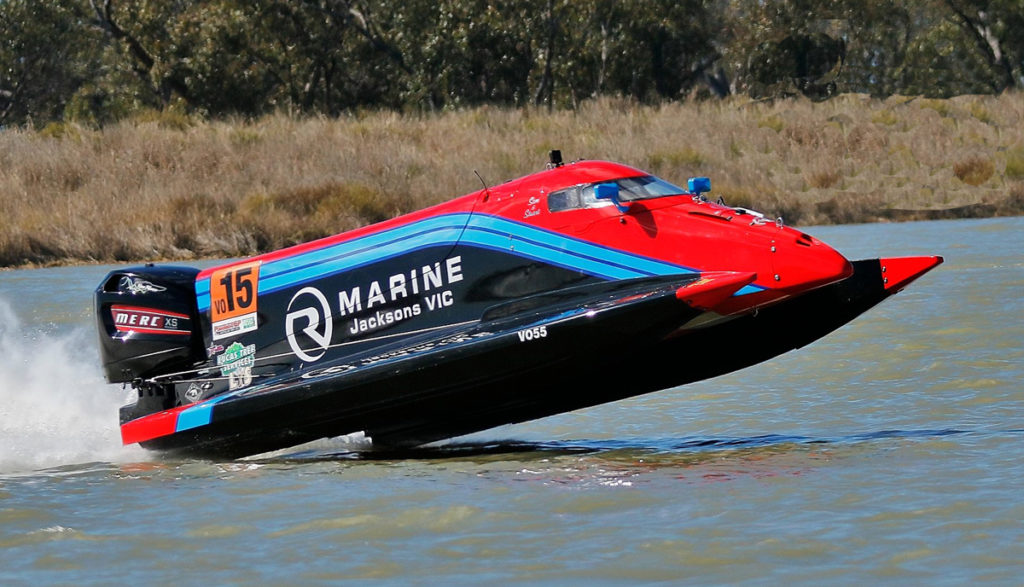 Running for the first time at a new venue always presents problems with engine and propellor set up but by the time qualifying came around most of the Formula GP teams were up to speed. Sam Lucas (RM Marine Jackson) currently sitting second in the championship claimed pole position with a blistering sub 50sec lap of 49.02sec. Less than a second covered the next three with Simon Troy (888 Racing) currently third in the series with a 50.11, Ewan Bricker (Team Bricker Racing) 50.30 and current series leader Rhys Coles (Butler Vehicles) debuting a new hull with a 50.98.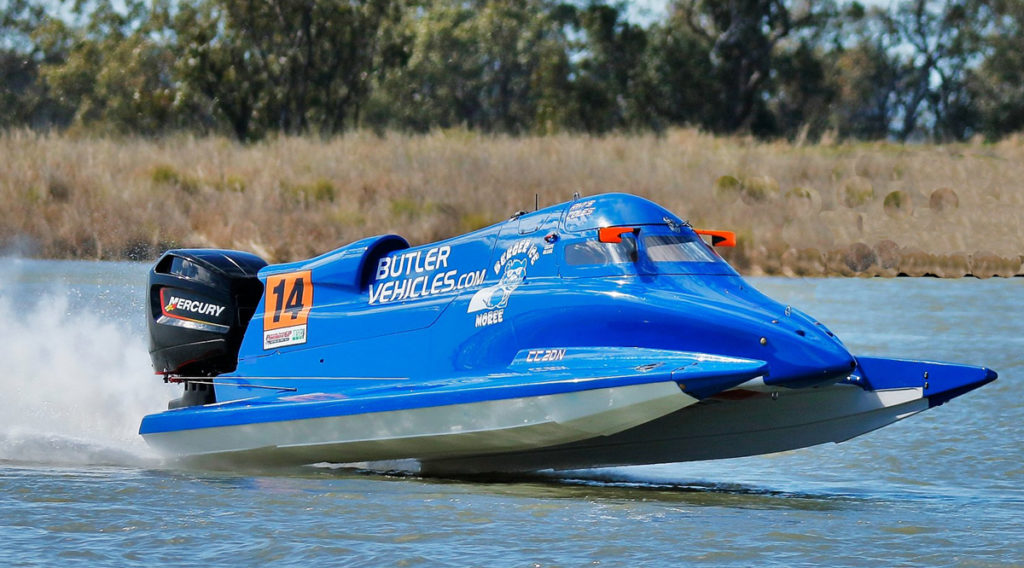 Qualifying 5th was Kye Cornall (117 Motorsport) ahead of Dean Allison (Allison Racing), Paul Sain (Trim King Racing) and Riley Whellam (Whellham Racing).
The organisers were incredibly pleased to see a vast number of spectators lining the banks as the boats exploded from start located at the island in the centre of the course and powered towards the first turn buoy. Lucas on pole was a little slow getting away while Troy, who was alongside him on the start grid and is known for his fast starts headed the field into the first turn.
Lucas keen to make up for his slow start bolted back into the action and as they turned all held their breath as the boats disappeared into a mass of spray waiting for all the boats to reappear. The race settled down with Troy leading from Lucas and Coles followed by Cornall who was hotly pursued by Bricker.
With just a couple of laps remaining Bricker pulled up the inside of Cornall but, the gap between the two disappeared, the resulting collision sent Bricker's boat rolling over the top of Cornall's, bringing out a red flag and a premature end to the race. Fortunately, both drivers escaped unscathed, and Team Bricker are expecting to be back on the water for tomorrow's races.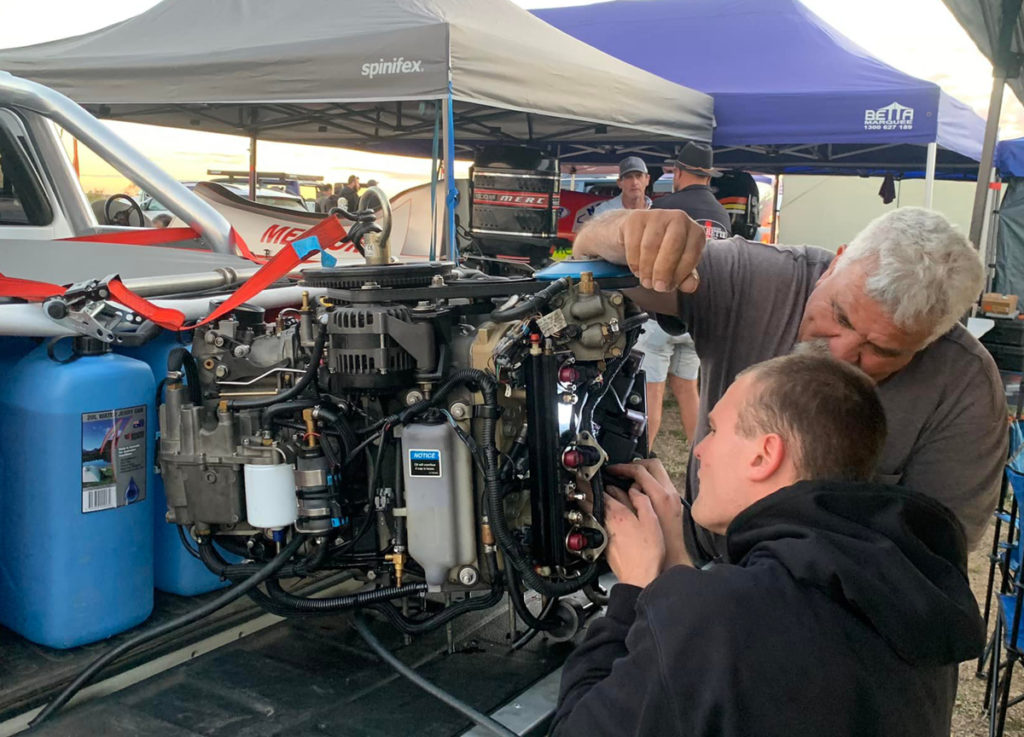 Following today's result, the championship fight between the top three of Coles, Lucas and Troy has tightened and the two Formula GP races on Sunday will decide the Australian Series Championship winner.
Once again Michael Quinlan was on the scene capturing all the action images.