Round 7 – Southsea Portsmouth – 2016 Microlink ThunderCat Racing Championship
Bigh Julius and Charlie Hatfield returned to racing action after missing the last event at Liverpool and put in yet another dominating performance.
Steering Multispark Racing #33 to the top step of the podium, their team mates, Gary Tolman and Scott Brown took the second step after a job well done in Multispark #61.
Microlink – Ahmad Tea, Rob Davies and Darren Phillips continued their 2016 Microlink Team Championship challenge with another podium place this season. The Welsh duo certainly have the consistency to win, although perhaps not the outright speed.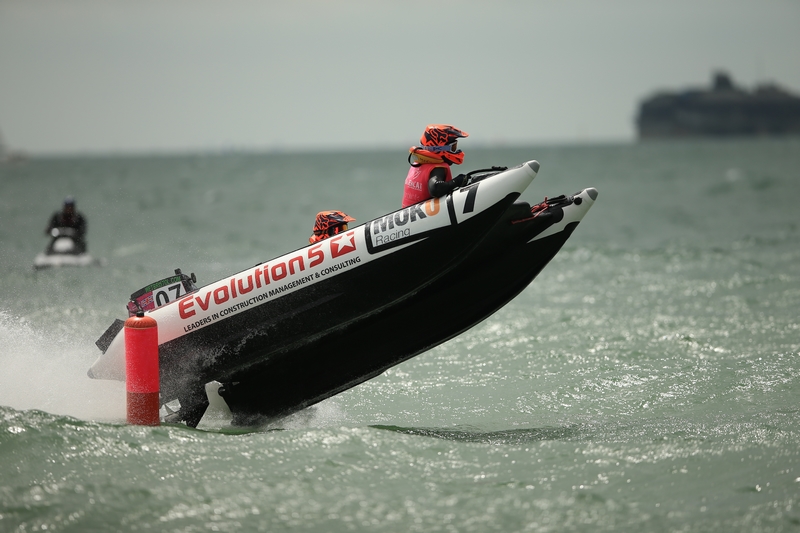 The story of the day has to be the debut of the new BobKat driven by Darryn Harrison and substantially designed by his father Grant.
Harrison Snr has persevered with the BobKat project in the UK ThunderCat Series over a number of years and this latest hull was testament to his gritty determination.
Darryn Harrison and James Ion with little testing took a fourth place on their first time out in anger, challenging the Aquarius hull of Multispark Racing #33 during the final and getting past the 2014 Champions in the rougher sections.
2015 UIM ThunderCat World Champion, James Tapp observing from the Southsea beach commented,
It's an amazing performance from a hull on its first outing, it has certainly made me think about my options for the 2017 World Championship in South Africa.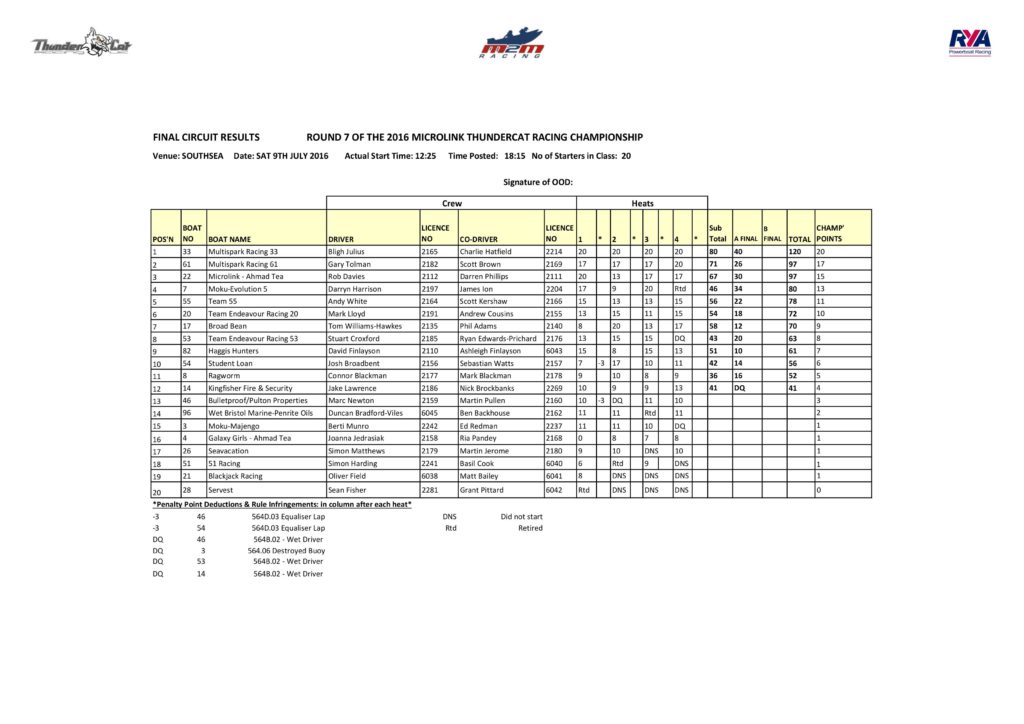 Round 8 will commence at 12.00 tomorrow.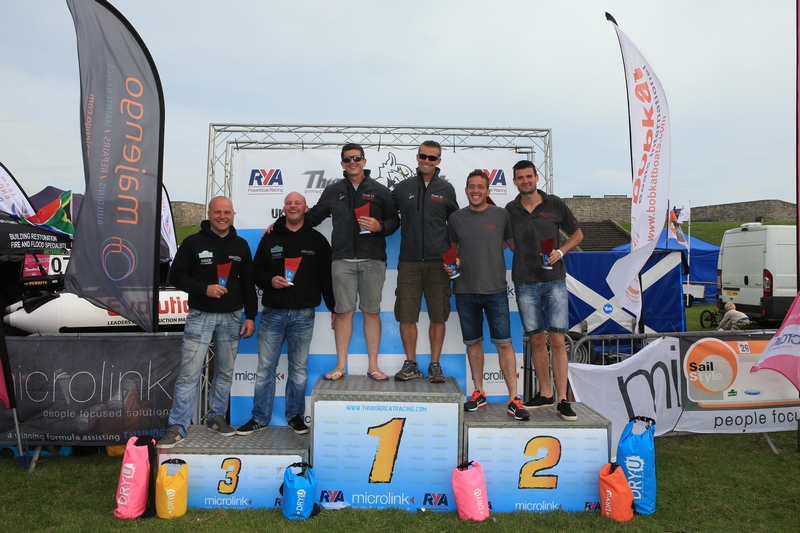 Photos: Mike Powell