Azam Rangoonwala from Powerboat P1 set-out his plans to the local Key West press (and Powerboat Racing World) at the Commodore's Boathouse Bar And Grill today.
The race organiser was joined by Stuart Halley, General Manager of Mercury Racing and the Managing Member of the Miss GEICO Race Team, Scott Colton.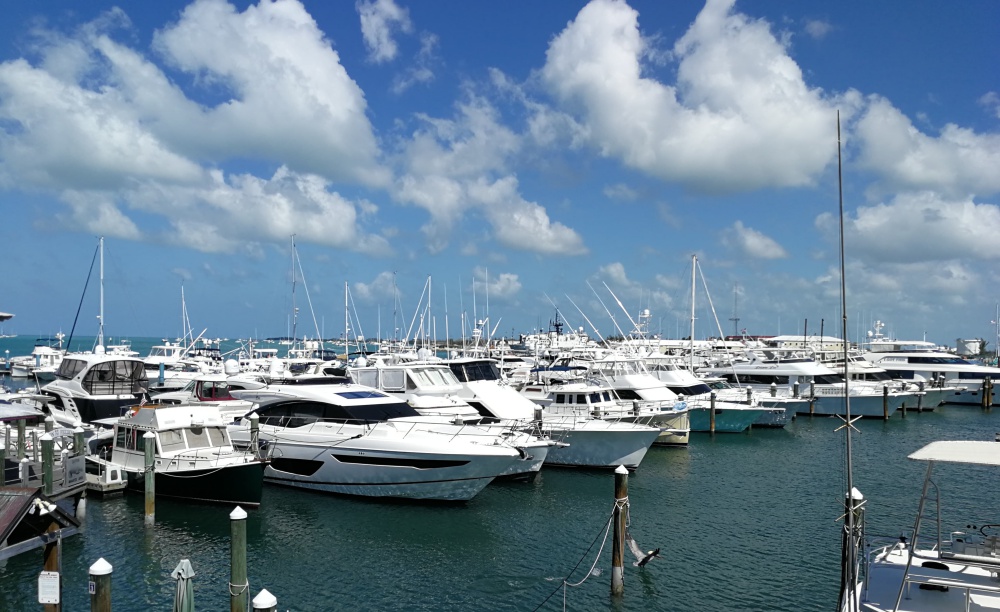 2019 will see the 39th time that 'World Championship races' have been held at the Key and Rangoonwalla who has been based in Florida for the last 8 years is looking forward to introducing additional elements to the event:
With OPA, we will be hosting 6 APBA National events in Cocoa Beach, Lake of the Ozarks, Sarasota, St. Clair, Michigan City and Clearwater.

We can then bring our teams to Key West to fight for a World Championship after our 6 race APBA national series and entertain our fan-base both here and using our television production company, Greenlight.
Scott Colton was representing the race teams:
We will not race at Key West in November unless Powerboat P1 / OPA wins the bid to host the event.

It costs the Miss GEICO Race Team $120,000 to come here and race, we will only come here with the right safety and proper race management.

We really hope that the city will agree to the bid.
British born Stuart Halley was upbeat about Mercury Racing's involvement with the new catamaran 1100 Class and how to police it:
We have made the 9 litre, twin turbo Mercury Racing motor tamperproof.

We want the best crews and boats to race on an even playing field.

The motors will have standard calibration with a special ECU that will be installed into competitors motors before the race by Mercury Racing.

There will then be no time to tamper with them!
With Mercury Racing and one of the biggest offshore racing teams firmly behind the P1 / OPA Key West bid, it certainly looks very strong.