American Brian Baldwin who leads the US P1 AquaX Pro Enduro series and is also currently topping the Lucas Oil World Rankings, looks assured to be one of the favourites who will be competing in the 2019 P1 AquaX Bahamas World Championship in November.
Former world champion rider and global head of P1 AquaX, Lisa Barsby, explains how the riders will qualify for the event that will be held in Nassau Harbour:
In addition to qualification through continental championships, the position of racers in the Lucas Oil AquaX World Rankings, which identifies the most consistent and successful riders, will secure a place in the Bahamas World Championship along with a limited number of wildcard entries.

Riders seeking qualification through racing in the United States national championship will be competing in what is now called the P1 AquaX Race to The Bahamas World Championship.

The result will be an elite field of the world's very best personal watercraft races. Atlantis, Paradise Island, will provide a breath-taking setting for the championship event and we could not be more elated to partner with the destination.
The current top 4 riders in the Lucas Oil World Rankings are all from the United States, with Eric Francis, Chris Macclugage and Chris Saxon sitting behind Baldwin with Phil Pope from Chesterfield in England lying in fifth.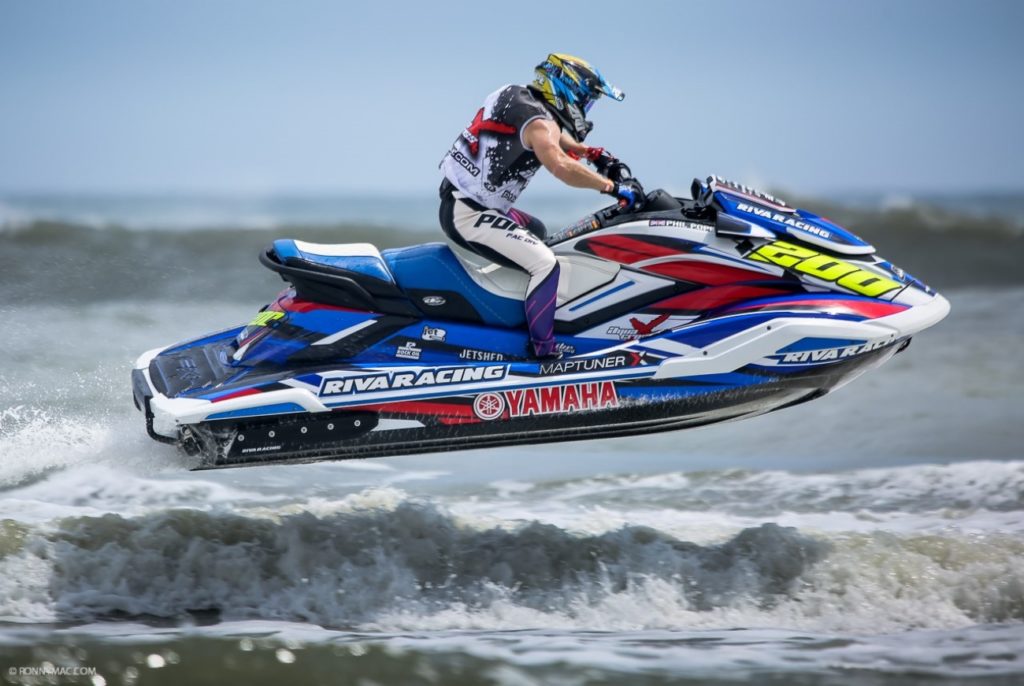 Pope (above) has a plethora of World, European and National titles behind him and would appear on paper at least, as one of the main challengers to potential US dominance in the Bahamas.
The World Championship which will be supported by the Nassau Paradise Island Promotion Board, Bahamas Ministry of Tourism and Aviation and Atlantis, Paradise Island, an ocean-side resort located in the Bahamas, has its president and managing director, Audrey Oswell looking forward to the inaugural event:
The racecourse runs through the heart of Nassau Harbour which is an ideal and central setting for our local community, and visitors to Nassau, Paradise Island to experience the thrill and spectacle of this up and coming and extremely exciting sport.
On the run-up to the championship which will be held over the weekend of November 8-10, Powerboat Racing World will be profiling the riders that we expect to see in Nassau.
For the uninitiated to the sport, the format is simple – competitors are divided into two categories: Enduro or Sprint, depending on what type PWC they ride, and the style of riding they enjoy.
Sit down craft come under the Enduro rules, where craft must remain stock, except for minor handling modifications.
Sprint is all about the stand ups – the original jet ski and single-seaters such as Seas-Doo Spark.
The racecourses are smaller and are generally laid in the surf line, creating a challenge even for the canniest rider.
The technical rules are limited to handling with some minor engine mods to keep costs down.
Unlike Enurdo, Sprint races are quick (10 minutes) in duration, a competitor needs speed and agility to win.