Michael Barlow, who took part in the 2008 Round Britain Powerboat Race, passed away aboard his motor yacht 'Galmara' at the age of 80, after fighting prostate cancer for many years.
His son Simon, told the Eastern Daily Press:
Dad had always loved and owned boats.

As children we spent hours on Broads Cruisers.

He then obtained an old fishing trawler named 'Omar Khayyám' which he started to convert to live aboard.

But he then bought the boat for which he will doubtless be most remembered, Ocean Pirate.

This powerful motor yacht was built by Brooke Marine in Lowestoft and participated in the original Round Britain race in 1969.

Dad not only re-entered it in the Round Britain Race in 2008 but he was also involved in high-profile talks to persuade the organisers and authorities to bring the 60 boats taking part in that race into Lowestoft.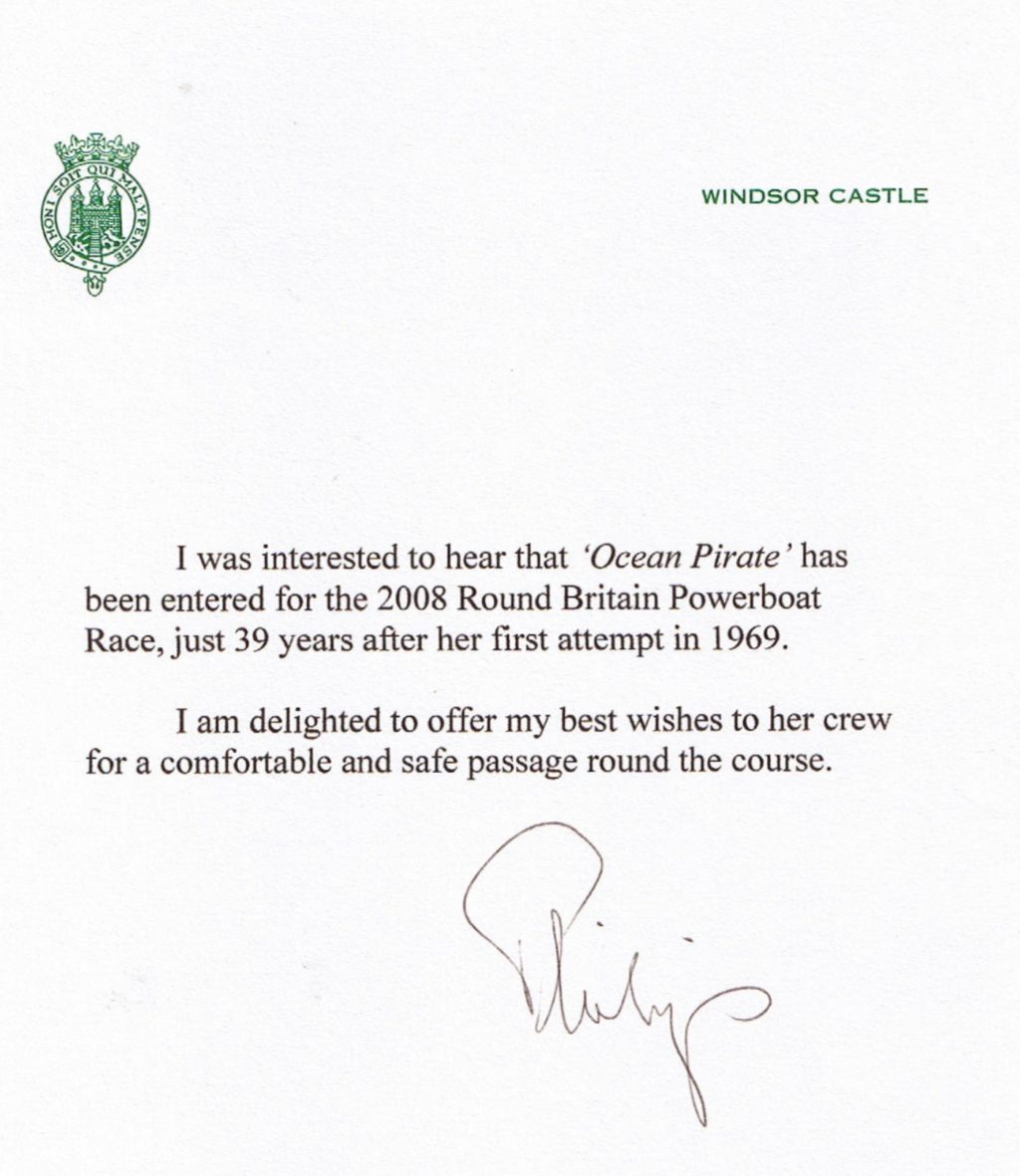 Dad was also proud of the fact that Prince Philip had been aboard Ocean Pirate on more than one occasion in the past when visiting Lowestoft, and had sent a letter of support for the 2008 race which was framed and which accompanied the crew of four on the 1,600 mile journey around the coastline of the United Kingdom.
Barlow worked for HM Customs and Excise for 30 years and towards the end of his career he had been instrumental in preparing the significant changes to duty free legislation required when the UK joined the European Single Market.
More recently he remained heavily involved in advising and preparing clients as the UK prepares for Brexit and associated changes that may affect duty free regulations.
Michael Barlow is survived by his 2 children, Simon and Tracey.
Michael Barlow will be laid to rest on Thursday, October 31 at St Margaret's Church in Lowestoft