Uvis Slakteris took the honours at the UIM F2 European Championship held at Stewartby in Britain today.
Winning two of the three heats was enough to give the Latvian his first international Championship win.
It's pretty fantastic to win, I wasn't sure if the organisers were going to run 4 heats, so it was a big surprise to me to have won after 3.
I'm looking forward to Portugal now and securing a bronze medal in the UIM F2 World Championship.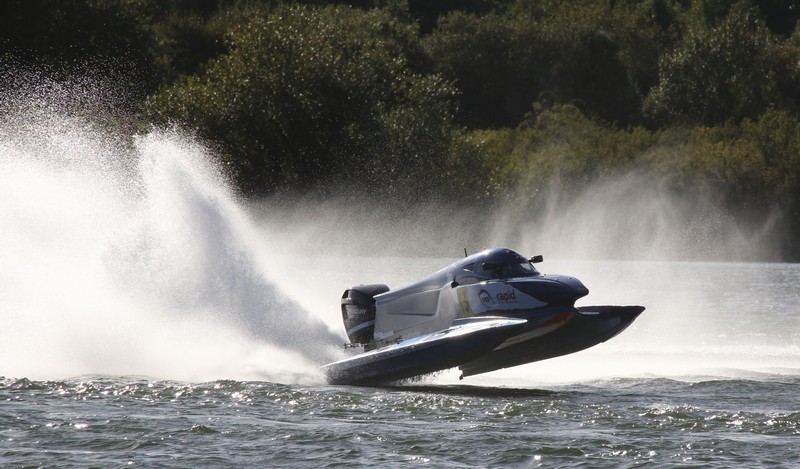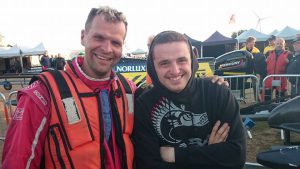 Britain's Matt Palfreyman who had qualified well in third place, turned his boat over in morning practice.
His team, Powertech Marine and others worked non stop on the boat and engine only just getting it ready for a weather delayed Heat 1.
Palfreyman who always puts his team through a roller coaster of emotions, then dominated the first race with second placed Erik Edin turning over in pursuit.
The young British charger got away perfectly at the re start and led all 10 laps.
That first and 2 seconds gave the Brit another UIM Silver medal alongside his World Championship runners up position of last year.
Well done to Uvis, he raced to the conditions and was very quick.
After my serious mistake this morning, in what has been explained to me as a triple Barrel roll, I can't thank everyone enough for helping me get back on the water.
With the amount of damage I have had this year, I will have to miss the final World Championship race in Portugal, although I have something special in mind for Lake Coniston later in the year.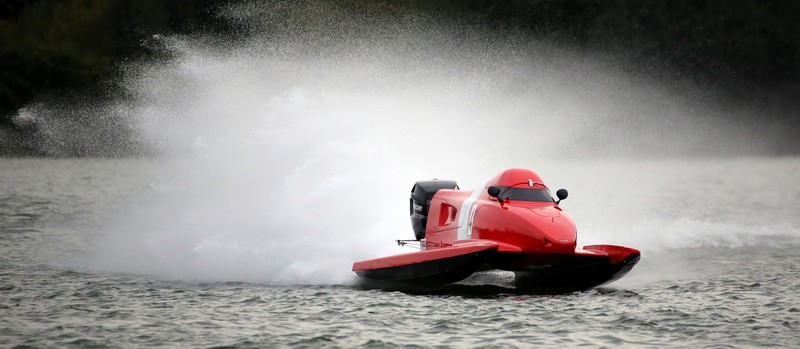 Another British competitor, 3 time UIM F2 World Champion Colin Jelf was back on the international podium with a bronze.
A couple of third places in heats 2 and 3 showed how quickly Jelf has got up to speed with his brand new Molgaard hull.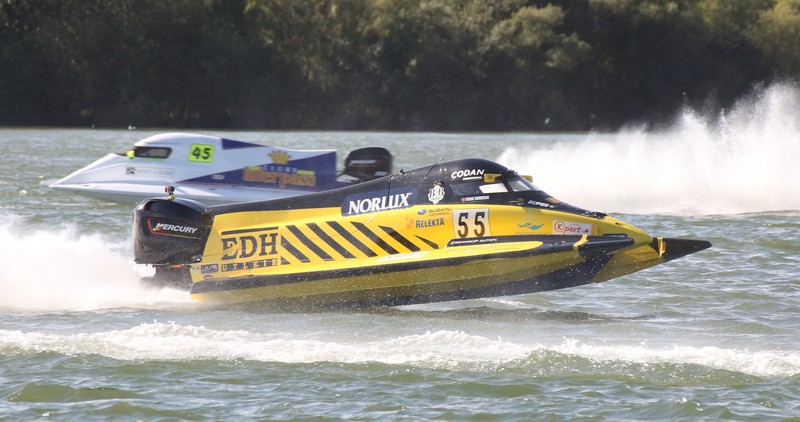 Frode Sundsdal from Norway was the first Scandinavian to place, in the 19 boat entry.
Sundsdal reflected on the race, weather and organisational difficulties.
I am pleased with fourth.
It was a very difficult weekend.
The weather was crazy and of course caused delays and big changes to the timetable.
As an organiser of the Tonsberg Batrace, I feel that it was a little too ambitious to have held 3 European Championships together, particularly as it gets dark so much earlier in late September.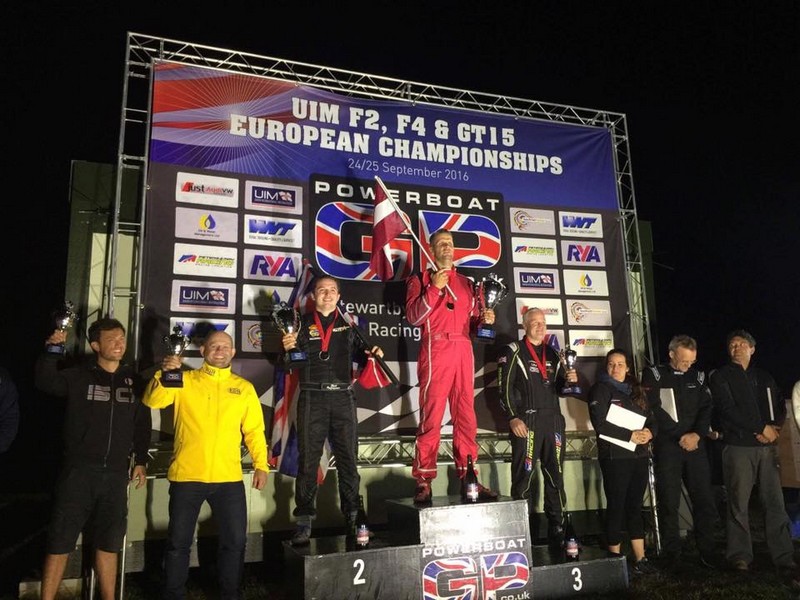 2016 UIM F2 European Championship
1st) Uvis Slakteris – Latvia – 1100 points
2nd) Matt Palfreyman – Great Britain – 1000 points
3rd) Colin Jelf – Great Britain – 577 points
4th) Frode Sundsdal – Norway – 465 points
5th) Tobias Munthe-Kaas – Norway – 335 points
6th) Christian Carlsen – Norway – 275 points
7th) Johan Osterberg – Sweden – 242 points
8th) Duarte Benavente – Portugal – 219 points
9th) Owen Jelf – Great Britain – 154 points
10th) Edgaras Riabko – Lithuania – 120 points
11th) Bimba Sjoholm – Sweden – 82 points
12th) Steve Hoult – Great Britain – 61 points
13th) Bela Cserni – Hungary – 43 points
Photos: Fred Emeny