Norway's Frode Sundsdal retained the F2 Scandinavian title in style today when he comfortably won the first the first 3 of 4 heats.
The event held in Nora, Sweden saw Tobias Munthe-Kaas take pole position in qualifying, with Oskar Samuelsen and Sundsdal in second and third.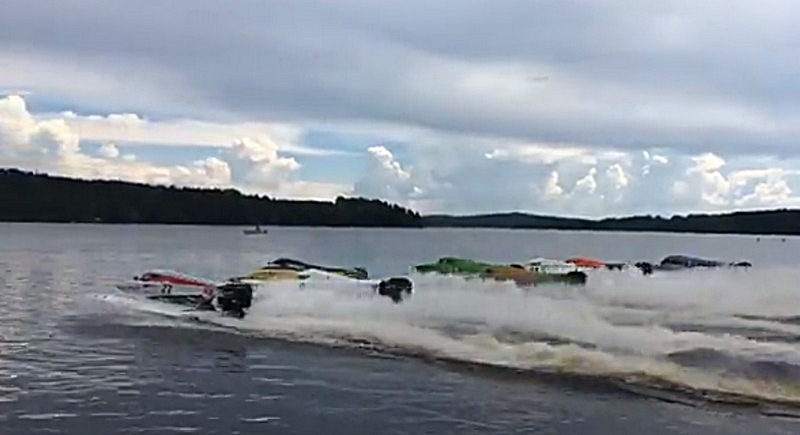 Sundsdal made a blistering Heat 1 start leaving Munthe-Kaas and Samuelsen in his wake, from there on, his domination was absolute.
Qualifying
Tobias Munthe-Kaas (NOR) – 38.02
Oskar Samuelsen (SWE) – 39.19
Frode Sundsdal (NOR) – 38.54
Christian Carlsen (NOR) – 38.59
Ola Pettersson (SWE) – 38.92
Tommy Whalsten (SWE) – 39.61
Johan Osterberg (SWE) – 40.43
Lars Erik Andresen (NOR) – 41.89
Kalle Vippo (FIN)
Heat 1
1st) Frode Sundsdal
2nd) Christian Carlsen
3rd) Tobias Munthe-Kaas
Heat 2
1st) Frode Sundsdal
2nd) Christian Carlsen
3rd) Tobias Munthe-Kaas
Heat 3
1st) Frode Sundsdal
2nd) Christian Carlsen
3rd) Tobias Munthe-Kaas
Heat 4
1st) Frode Sundsdal
2nd) Christian Carlsen
3rd) Johan Osterberg