The 2018 Victory Team F1H2o hull was on display at the Dubai Boat Show today.
According to the team, the boat has been designed and built in their UAE HQ.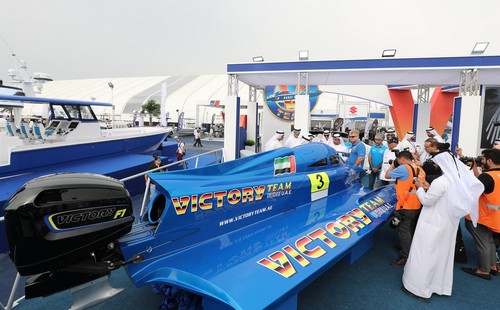 The Victory Team Chairman of the Board of Directors, HE Huraiz Al Mur Mohammad Bin Huraiz, said:
As the flagship UAE team we want to be No 1 at all times.
We are looking forward to competing in the 2018 F1H2o World Championship and the season ahead looks very promising. At the moment there are seven rounds in the championship, but that should grow to 8-9 races in the next two years. This will enable us to showcase Victory Team in many different venues around the world.
As yet, there is no official word on who will replace Shaun Torrente who left the team to join Abu Dhabi last December.