Powerboat P1 & OPA will be hosting 6 APBA National offshore racing events this season in Cocoa Beach, Lake of the Ozarks, Sarasota, St. Clair, Michigan City, and Clearwater.
The new twin Mercury powered 1100 Cat Class is sure to be the centre of attention at those events, as Stuart Halley, General Manager of Mercury Racing told me recently in Florida:
We have made the 9 litre, twin turbo Mercury Racing motor tamperproof and we want the best crews and boats to race on an even playing field.
The racers who will be competing in this class are descending on the United States from the four corners of the world.
The American based Miss GEICO team will have an all British crew, Steve Curtis (above) and James Sheppard.
Curtis told me this morning:
I'm looking forward to having the best season in years.

As far as the competition goes, it's a level playing field.

When we are sitting on the start line, we will know that everyone has a fair chance.
Another Brit, Miles Jennings will be racing with Ugur Isik from Turkey in the Norwegian entry – Zabo Racing.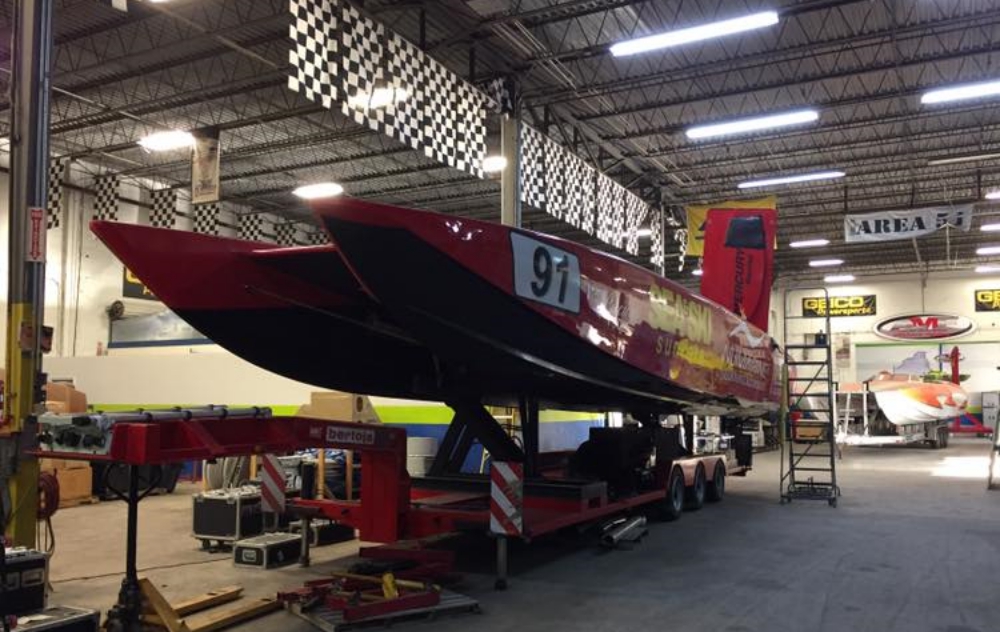 Jennings explained:
We already have a new set of engines for our Victory Hull and the hull is being prepared in Miami.
From the 'land down under', comes the 222 Offshore team, Darren Nicholson will also be running a Victory built and designed hull, with either Giovanni Carpitella from Italy or New Zealander Peter McGrath alongside him.
The Dubai based Victory Team will campaign one boat with the UAE pairing of Salem Al Adidi and Eissa Al Ali in control.
Curtis also told me that he expects a further 3 US teams to enter the Championship.
Our company Offshore Racing Services are currently rigging the former Qatar 95 hull for a new racer and I expect to see a further 2 established teams to come in.
Exciting times indeed for US Offshore Racing.