The Union Internationale Motonautique (UIM) has today assigned the international rights to stage Class 1 offshore powerboat racing to Powerboat P1 Management Limited.
The agreement is for a period of ten years and includes organisational and promotion rights to the UIM Class 1 World Championship.
Dr. Raffaele Chiulli, President of the UIM said after the agreement had been signed:
We are extremely pleased to have found a strong promotion partner for the UIM Class 1 World Championship, who laid open the hidden potential of this supreme Offshore racing class last year in the United States.

This is excellent news for the friends of spectacular Offshore Powerboat racing, and we look very much forward to taking the UIM Class 1 World Championship back where it belongs, to the pinnacle of Offshore racing.
P1 Chief Executive, Azam Rangoonwala:
Our relationship with the UIM spans almost two decades and since our business was founded in 2002 we have staged more than 600 races in 18 countries on 4 continents.

We now have the exciting opportunity to grow the Class 1 championship in the United States and at the same time develop plans to globalise the series over the coming years.

We are currently working with key stakeholders for the return of a six-venue series in 2021 with a strong line-up of international teams and TV coverage plus livestreaming.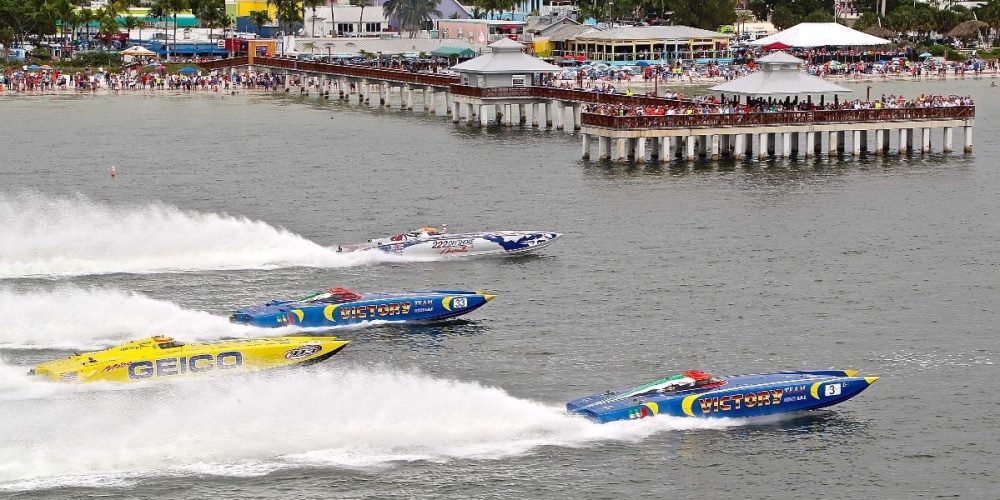 The UIM Class 1 World Powerboat Championship was placed on the back-burner from the 2017 season due to the lack of a promoter.
The Abu Dhabi International Marine Sports Club last organised the competition in 2016, a three-race, four-day championship that was won by Arif Saf Al-Zafeen and Nadir Bin Hendi which enabled their Victory Team to take a record 15th Class 1 World Title.