Following on from PRW's article, 'Mercury Racing 200 APX?', and the news that the new four-stroke engine has been included into the UIM F2 rule book, there has been clarification for the teams this week.
Although Mercury Racing have not yet launched the engine, I understand that the UIM wanted to alert competitors that this new product from Fond du Lac is on the horizon.
Once it is formally announced by Mercury, the engine will have to be homologated and ratified by the UIM Formulae Committee and time will have to be given to allow the teams to prepare accordingly.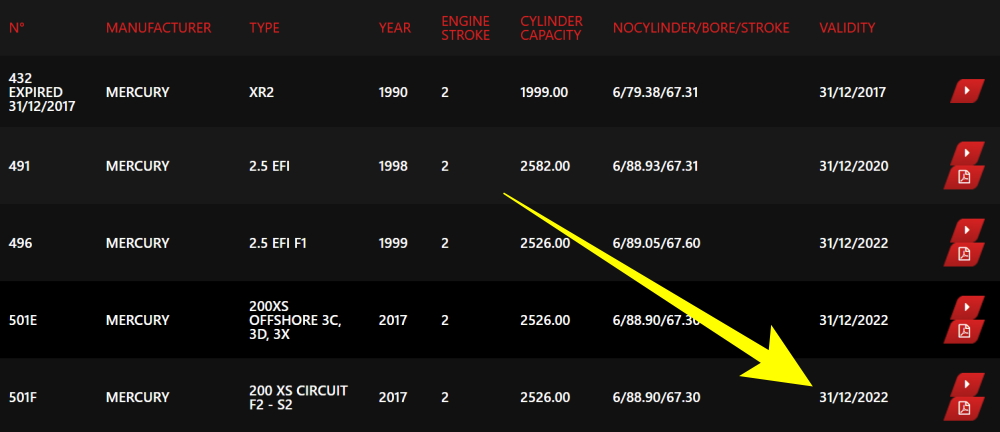 It is thought that the current Mercury Optimax motors will be allowed to run for two more seasons ending their reign at the end of 2022 (see UIM homologation above), before the introduction of four-stroke power.