The United Kingdom Offshore Powerboat Racing Association (UKOPRA) became the default sanctioning organisation for 'open water offshore powerboat racing in Britain' at the start of this year.
Introducing an online racing licence portal that radically keeps costs to a minimum, a rule book and a set of officials, UKOPRA has sanctioned 3 races this year at Poole, Falmouth and Cowes.
UKOPRA has granted 91 licences in its first season at a price of £100.00 per competitor.
Kerry Bobin who set the Association up and has administered it through its early days told me:
We had to give competitors a cost-effective way of obtaining a licence and the software developed by Blowfish Technology was a huge step towards that aim.

Apart from the initial set-up cost, I'm proud that we haven't spent a penny of our competitors licence fees.

Our stakeholders can discuss at our AGM how UKOPRA funds can be diverted back into the sport.
Bobin has not only been behind the scenes in this new concept, he has also competed in the UKOPRA sanctioned races this year in a Mercury powered Twister catamaran.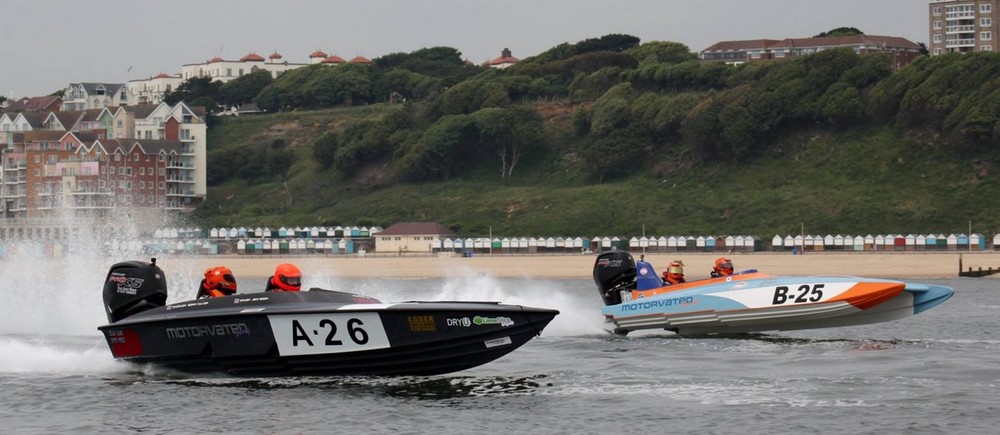 If I'm honest, I've stretched myself.

At the Fortitudo Property Poole Bay 100 race in June, I put 3 boats on the water.

I never imagined that I would be fighting for the lead of the Class 3 race with my son Jack!

I also invited Errin Butterfield, Shaki Easton and M'kai Hodsoll from Bermuda to compete in Britain, Errin has flown over here on 3 occasions to compete in the series – that is a serious commitment to our racing series.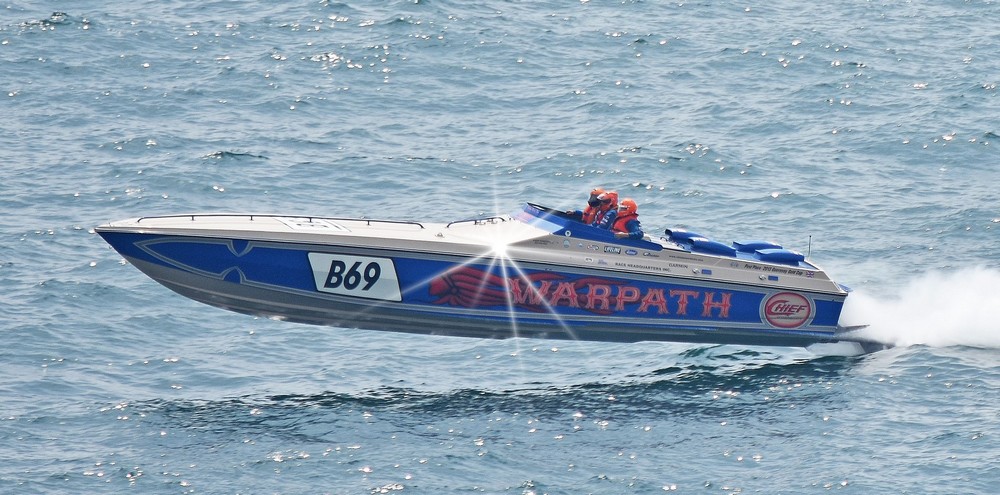 Now that the dust has settled on the 2018 UKOPRA Championship, the Association has one more Offshore race to oversee at Poole on Saturday:
Last September, the Editor of Powerboat Racing World, John Moore set-up a limited company, (2017MOTO Ltd) to run races with the 2018 season in mind.

The tester race a year ago proved a few things and it has led to what UKOPRA has achieved today, this Saturday a similar race is being put on.

The only difference this year is that we welcome not only our Class 3 competitors, but Ole Finholt's Warpath team and Richard Carr's Fortitudo Cougar.
The Multispark Challenge Trophy is set to start from Bournemouth Pier at 13:00 BST on Saturday the 8th.
Photos:
X51 Jupiter – Photo Malc Attrill
A26 V B25 – Photo Snap Photography
B69 Warpath – Graham Stevens