Duarte Benavente won the first round of the 2020 UIM F2 World Championship in Kaunus, Lithuania this afternoon.
In an action packed late season opener, Bimba Sjöholm relinquished her pole to Colin Jelf at the start and the veteran British driver pulled out a lead, however, the three time UIM F2 world champion dislodged a buoy and was given a one lap penalty, effectively ending his challenge.
Bimba was aware of the situation and sat behind him for she was experiencing a loss of power steering.
The Swede who took the stunning pole position and won the match racing yesterday then dramatically crashed out of the race in the lead during the 32nd lap.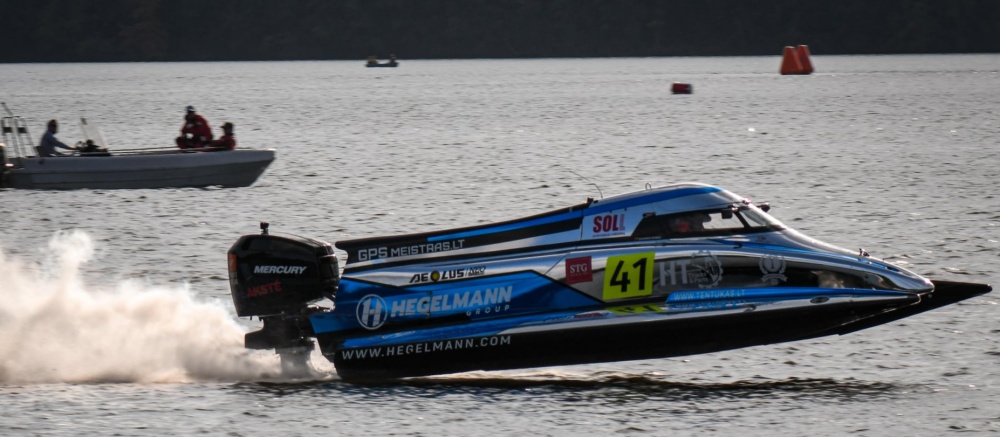 Benavente who was lying in second seized the opportunity and took the win with a jubilant Edgaras Riabko taking the runners-up spot in an event that he worked so hard to organise.
Uvis Slakteris was clearly delighted with third.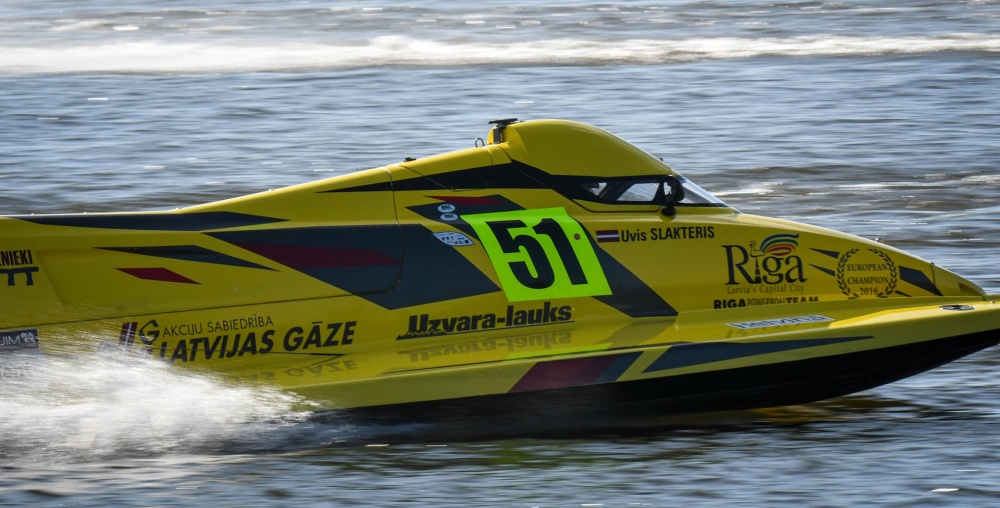 The championship now moves on to Portugal for the final two races.
2020 UIM F2 Grand Prix of Lithuania - Results
| Country | Number | Driver | |
| --- | --- | --- | --- |
| POR | 45 | Duarte Benavente | |
| LTU | 41 | Edgaras Riabko | 1.767 |
| LAT | 51 | Uvis Slakteris | 8.664 |
| UAE | 17 | Sami Seliö | 10.439 |
| LAT | 71 | Nikita Lijcs | 12.320 |
| GBR | 4 | Colin Jelf | L1 |
| SWE | 2 | Johan Österberg | L1 |
| MON | 74 | Giacomo Sacchi | L1 |
| GBR | 3 | Owen Jelf | L2 |
| SWE | 11 | Bimba Sjöholm | DNF |