Dubai's Victory Team will be looking to consolidate their position among the top as they launch a dual attack when the 2018 UIM F1H2o World Championship resumes with this weekend's Grand Prix of Xiangyang in China.
Out in search of their first-ever world crown in F1 powerboat racing, Victory Team's duo of four-time defending world champion Alex Carella and Ahmed Al Hameli will be on the prowl to better their position from their current fourth spot in the overall teams' standings.
Team Abu Dhabi is at the top of the standings with 79 points followed by the CTIC F1 Shenzhen China team with 53 points and Maverick F1 Racing with 24 even as Victory Team chase them down in fourth with 19 points.
But with racing resuming this weekend with the Grand Prix of Xiangyang, a prefecture-level city in north-western Hubei province of China, Victory Team are hoping for a fresh start to their campaign this season.
"This race will be all about focus and determination as we try to put our campaign back on track," defending four-time world champion Carella said.
"We may not have been among the points, but we have been competitive against some of the best teams in the world. We want to build up on the data and experiences of the past three races and target the best position we can by the end of the season," the Italian added.
With outright wins in the season-opening Grand Prix of London and the Grand Prix of France in Evian, it is Erik Stark who is the driver to beat this season. But Thani Al Qamzi is just two points away with 39 leaving their third driver Shaun Torrente chasing them with 32 points as Team Abu Dhabi target a clean sweep.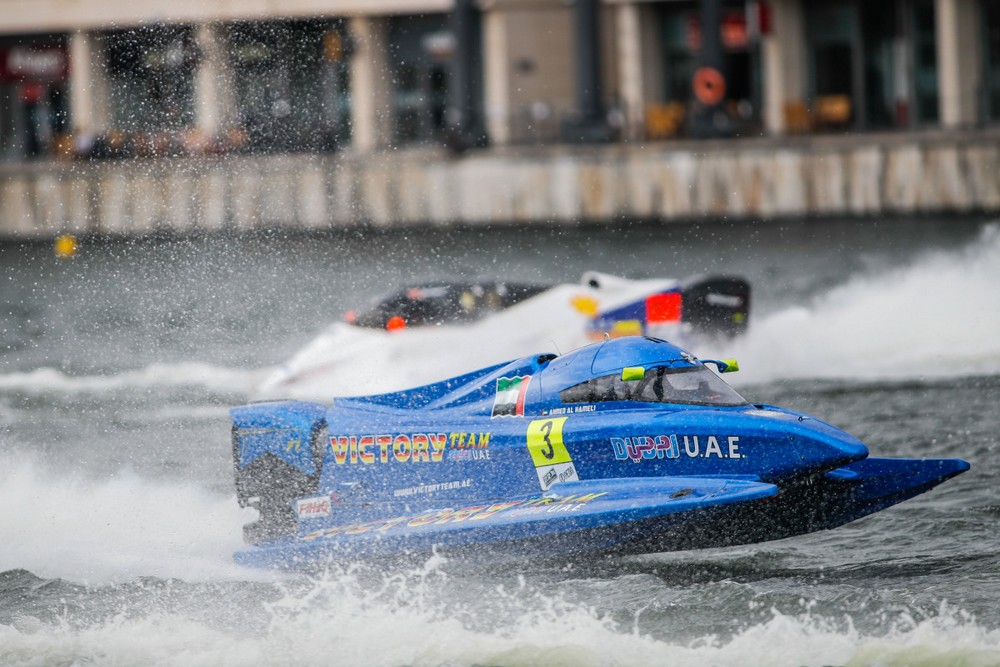 The closest Victory Team challenger capable of shaking up the top is Ahmed Al Hameli as he lies in wait in seventh overall with ten points. "At this moment we have to do what we can and go out there and win the points," Al Hameli pointed.
"We did not get the start we wanted to get in the first three races and that has set us back a bit. But we have the spirit of competing and targeting top positions, and that is exactly what we plan to do as we turn our attention to Asia," Victory Team's second driver added.