Unseasonally unsettled weather conditions, with strong winds, rain and even snow flurries, forced race officials to delay the start of the world famous 24 Hours of Rouen endurance race on the River Seine in Northern France on Monday.
As northern France shivered through a public holiday, the water conditions on the river were not conducive for safe endurance racing and the traditional 10am start was postponed. Officials were hopeful that competitors would be given the green flag later in the afternoon (early evening UAE time), but no decision had been made as to the new length of the race.
Thani and Rashed Al-Qemzi, Rashed Al-Tayer and American Shaun Torrente are representing Team Abu Dhabi at the opening round of the UIM World Endurance Championship and face competition from the likes of the French Team Nollet crew of three-time UIM F1 H2O World Champion Philippe Chiappe, Peter and Nelson Morin and Rodolphe Avenel in a strong international field.
Practice did go ahead on the River Seine on Sunday and Thani Al-Qemzi ran first to check the boat over, before Rashed Al-Qemzi went out on to the water for a few laps to adjust to his new seat in the DAC that crew members had tested in Italy last week.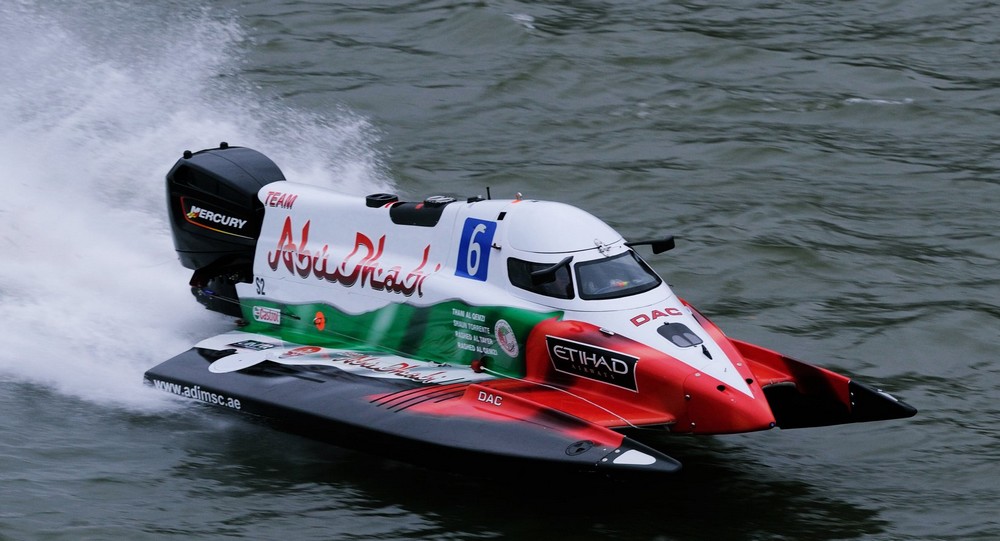 Torrente said:
Hopefully we will start the race later today.
The weather is really disappointing.
It's windy, cold and raining and a little too much wind for safe racing.
I prefer that we go out because this is an endurance race and you drive as fast as the conditions allow.
But race officials erred on the side of safety and that is fully understandable.
17:00 to 01.00 Today
07:00 to 16:00 Tomorrow
(All CET)
Photos: Chris Davies