This Saturday February 12 the seventh annual Bradenton Area River Regatta, Manatee County's largest and free civic event, resumes after it was cancelled last year due to the coronavirus pandemic.
For 2022 the ISM-USA sports management firm, which has produced the River Regatta in the Florida city just north of Sarasota since its debut back in 2015, will combine Powerboat Superleague F200 (F2) racing with the SST-45 (F3) class to create the largest single day racing event on the APBA circuit calendar.
Amongst those racing in the SST-45 class referred to as the 'Formula Lights' include five of the USA's top ten contenders including Jose Mendana Jr, J.W. Nelson, Ricky Sober, Thomas Schlarb and Randy Partch. Mendana, Sober and Partch are from the greater Bradenton area.
OPC Chairman Sherron Winer of Powerboat Superleague said.
It is great to be coming back to Bradenton after a year's absence. The city estimated 100,000 spectators at the race held in 2020. For those participating, this will be the largest crowd they will probably ever see at a boat race.
Each year Powerboat Superleague works to create an exciting and diverse race program for the Regatta, and we are especially excited about this year's racing lining up. The `Formula Lights,' add a unique perspective as there is a visible difference between the engine, horsepower, speed, and size of the boats, and whilst the SST- 45 are smaller, their impact on the water still remains impressive.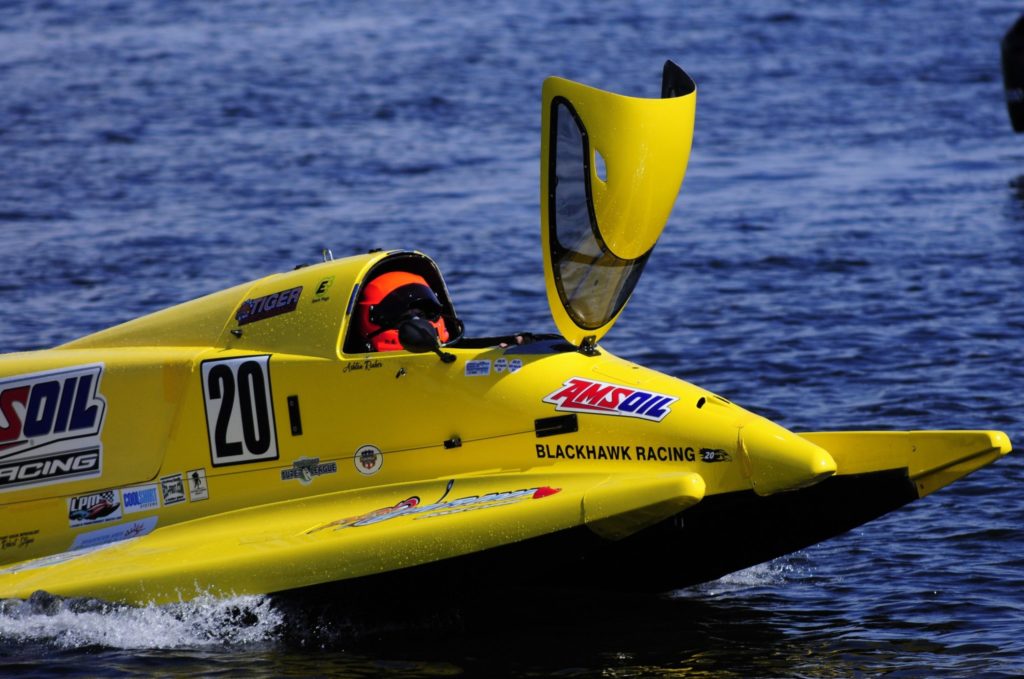 Many of the Superleague' s F-200 pilots, including former-champion Ashton Rinker of Tampa, FL, and Bradenton's own Mike Quindazzi, who moved from Arizona to Bradenton, right after the 2020 race because he loved the area so much, are returning to the Regatta to battle for the day's honours. Coming out of retirement to race against his son Ashton and the other highly regarded pilots, is Terry Rinker, who back in 2012 became the first driver to sweep all the tour races in Formula 2 (six) in one season and is also a former Bradenton Area River Regatta champion.
Sherron Winer concluded by saying.
It will take all their highly honed skills and instincts to negotiate the tight turns and tricky Manatee surf to win the day. The event will be entirely free and concludes at 7pm with a ballistic array of pyrotechnics, produced by the world-renown first family of fireworks Zambelli International.
A series of qualifying runs (from approximately 10:30-noon) precede time trials, beginning at 13:00 local time (GMT-5) for the F200 Class and 14: 00 local for the SST-45 Class. Championship racing starts at approximately 16:00 for the F-200 and 17:00 for the SST-45 Class.