After falling agonisingly short of victory in the opening round twelve months prior Ely (33) came out the gate swinging in practice. Sadly, for the Victorian it was all downhill from there after an untraceable electrical issue side-lined him ahead of the elimination finals.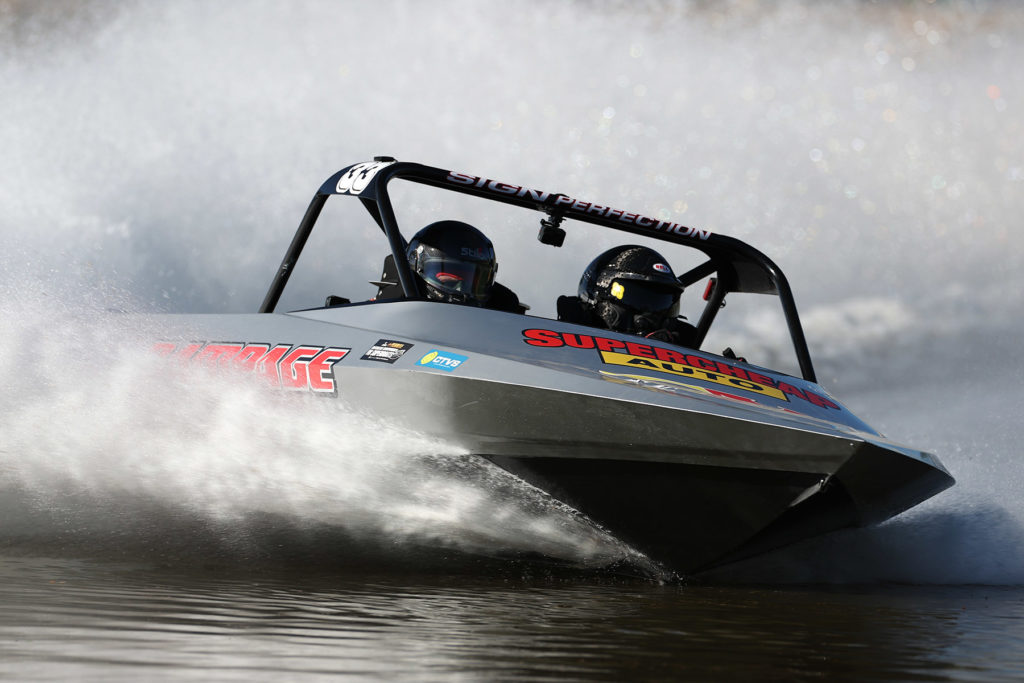 In a true show of comradeship, Roylance offered Ely a chance to 'B' drive the 'Outlaw 67' machine to keep his chances of winning alive. Ely though declined the offer in a hope the team could trace his problem. Sadly, they were unable to find it, leaving him to watch the finals unfold from the bank.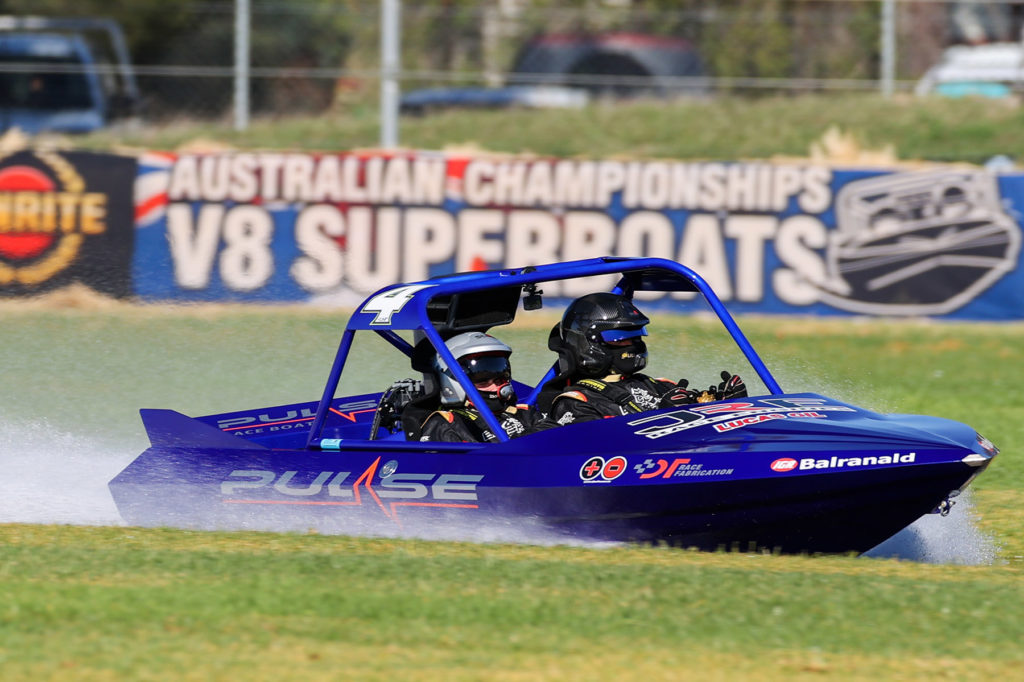 Ely may have missed a chance to take one final swing at Roylance to close out the season, but the points leader wasn't without a challenger. Former Keith Unlimited winner Tremayne Jukes (4) once again took the helm of the 'PULSE' boat and pushed Roylance all the way into the final three after claiming the fastest time in the final qualifier. Despite all but matching his best time in his final run, Roylance dug deep to stop the clock at a 45.925 to take the round win.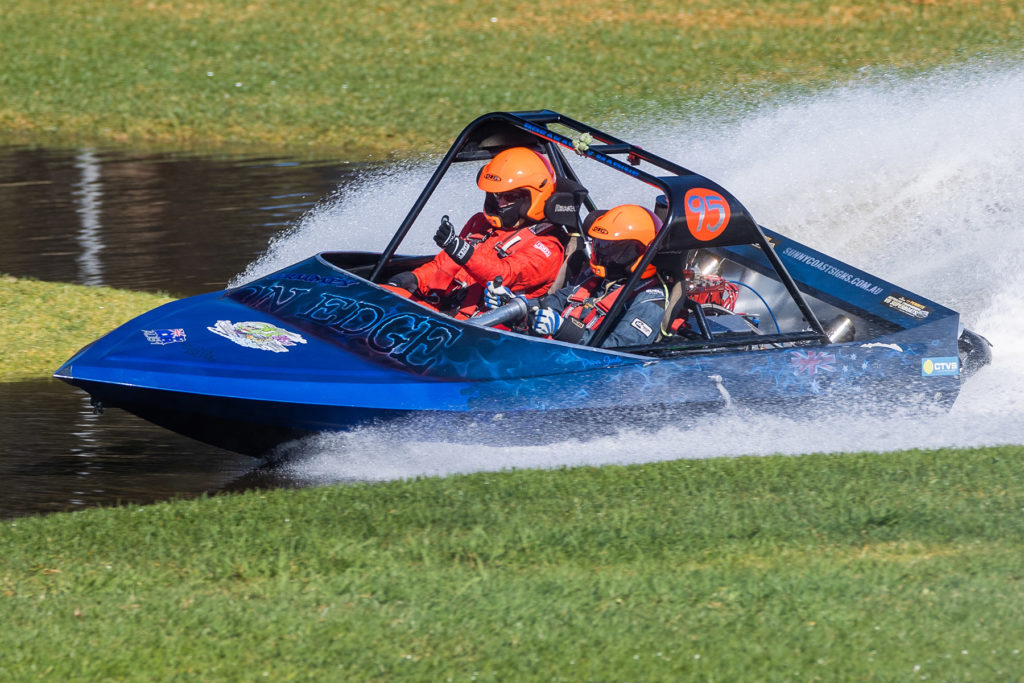 Jukes ultimately fell half a second shy, with four-time AUS number 1 Mark Garlick (95) making a welcome return to the podium with 'Apache' regular Hugh Gilchrist alongside. The pair withstanding a late push from Brendan Doyle to claim third with his quickest time of the day, although that was still three seconds shy of Roylance, such has been the pace at the front of 400-Class this season. Doyle closed out his first full season having maintained a place in the top three right up until the second elimination final.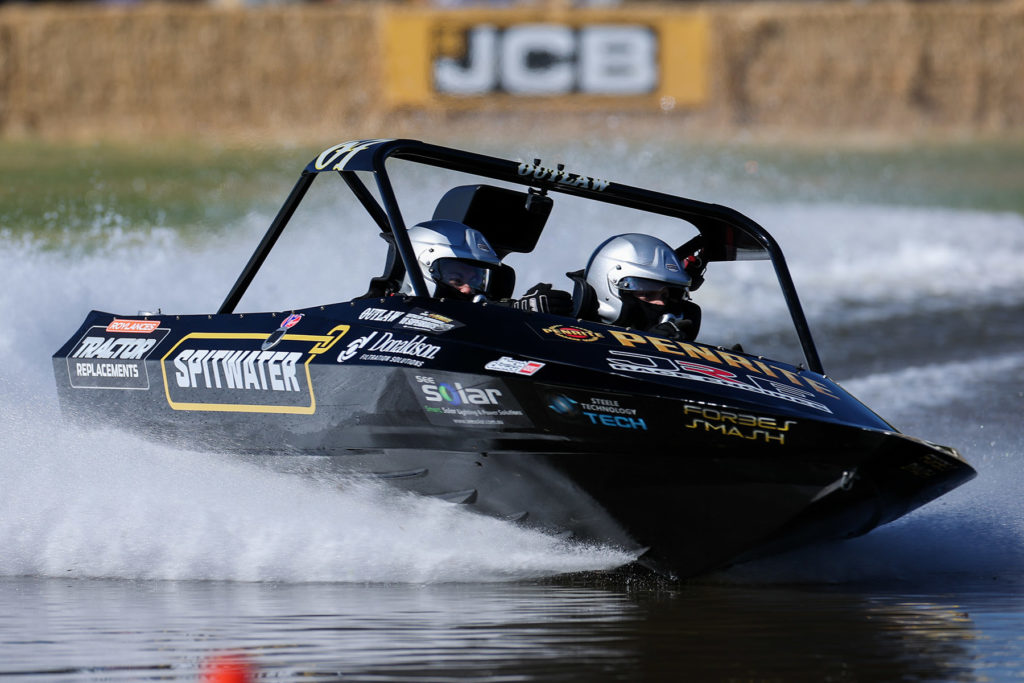 For Roylance (67) who claimed his sixth win from the last seven races (going back to the final round of the 2019 season), he could finally relax having prevailed across three years…
We didn't know how we were going to go today; we weren't feeling the best. We let the cat out of the bag a little bit early when we put a hot lap in straight away and we couldn't better it. That last lap, I don't know whether it was the weather-gods smiling or good luck, but we got around there and broke that forty-six second barrier.
For Jody Ely it was a tough end to a long season. One where he showed he is right back as a contender like he had been back in 2018.
I thought we were going through the fence on that last run. We don't know what's going on, it keeps shutting off. We obviously have an electrical gremlin which we can't find. The boat's got the pace, it just doesn't have the guts to keep going, but it is what it is.
Now the Penrite Australian V8 Superboat Championship teams go into 'off-season' preparations ahead of the first official round of the 2022 season on July 23-24 at the Tweed Valley Jet Sprint Club's Cabarita Beach facility
2021 Penrite Australian V8 Superboat Championships 400-Class (Group A) (after round five of five)
Justin Roylance (Outlaw67) – 144-points
Jody Ely (Rampage) – 135
Mark Garlick (Grumpy) – 112
Brendan Doyle (The Girlfriend) – 104
Greg Harriman (Apache) – 98
Danny Knappick (Tuff N Up) – 92
Hugh Gilchrist (Apache) – 84
Tremayne Jukes (PULSE) – 63
Brett Thornton (Still Obsessed) – 58
Darrin Kesper (44)
Ron O'Day (Agro-Vation) – 26
Daniel James (The Girlfriend) – 22
Daniel Warburton (Team Attitude) – 22
Tyler O'Day (Agro-Vation) – 20