The Welsh pairing of Rob Davies and Darren Phillips in Microlink – Ahmad Tea completed a 'clean sweep' of Enduro wins at Liverpool this weekend.
Winning both races today in Round 6 of the 2016 Microlink ThunderCat Racing Championship, and with a pair of wins in the bin from yesterday, Davies and Phillips have given their title challenge a huge boost.
Microlink – Ahmad Tea Team Manager, Martin Tummuscheit told me,
We are very pleased that our hard work is paying off. We are doing all of the engineering 'in house' as well as developing our own props.
Simon Matthews and Martin Jerome in Seavacation had another good day, two second places just reward for their form in the Enduro racing.
James Tapp and Mark Blackman took the final podium spot driving Ragworm.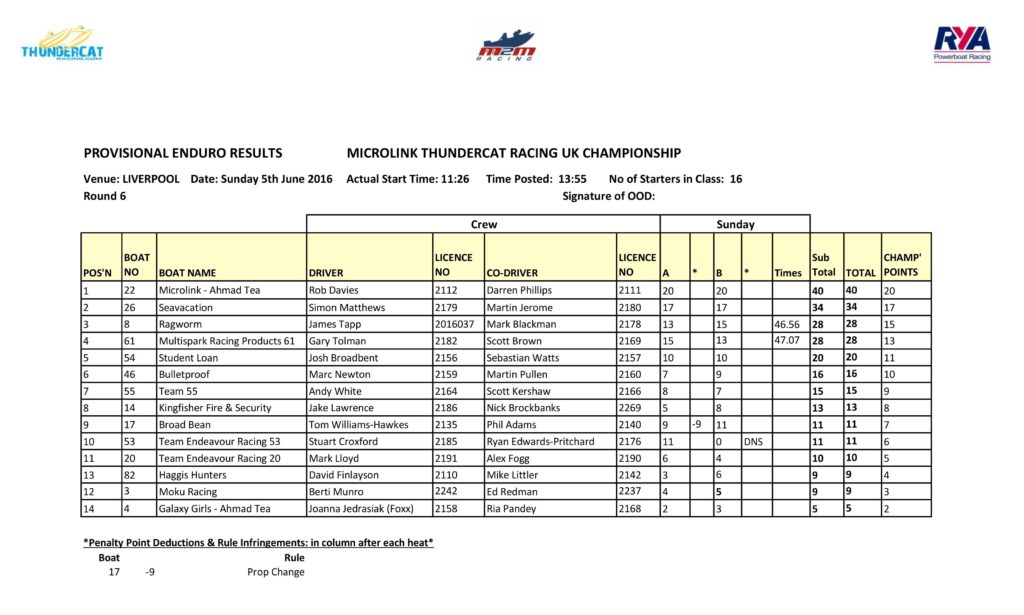 Photos: Brian Lunt