Miles Jennings, who joined Miss GEICO halfway through the 2019 season, has led an accomplished and exciting life, on and off the race course.
Here, the Miss GEICO driver speaks to me about his powerboat beginnings, personal interests, and what's ahead.
Cole McGowan:
What was your introduction to powerboat racing? How did you find your way into the sport?
Miles Jennings:
My father used to race for Norton Motorbikes in the 1960's, after his accident my mother moved back to Devon by the sea where I became interested in boats.

I got a job after school hours washing up dishes in a local restaurant and saved up enough money over 3 years to buy a little old wood 13ft T750 class (NE) Hull and 50MP Merc Red Band.

I was not old enough to drive a car so my mother drove me to the races where needless to say I came last in every race in the first year with the little old boat.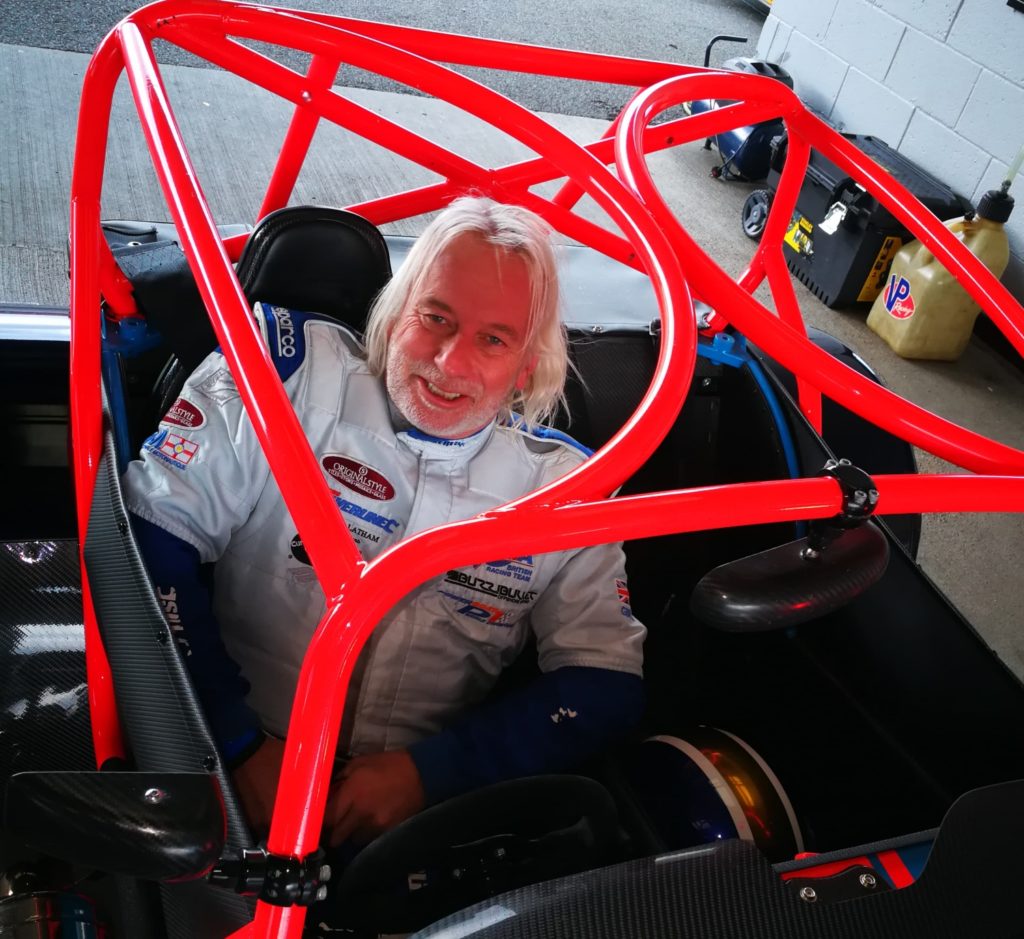 Cole McGowan:
Have you raced anything other than boats?
I believe you have a few motorcycles, and if I recall correctly, one of them is a racing bike.
Did you ever compete in a moto category?
Miles Jennings:
I have a collection of 12 bikes including a Ducatti 1199s, Honda Fireblade, custom Harley and dirt bikes, apart from track days I've never raced bikes but I have raced cars and was runner up to Juan Puablo Montoya in the formula Renault series.

I enjoy track days with my Caterham 7.

I'm hoping to do the Abu Dhabi 12 hour race next year in a Ginetta LMP3 car.
Cole McGowan:
What boats did you race in the beginning of your powerboat racing career?
Miles Jennings:
I started with inshore circuit boat racing NE class (T750) before moving to F3 and F2 and then moved through the ranks of offshore boats with class IVE, IIIC (2 litre), IIID (4 litre), class 2, P1, marathon one and then Class One.
Cole McGowan:
You have raced in so many boats, in so many categories — small and large — from inshore circuit boats, to P1 Evolution, to Class One. Do you have a favourite class, or boat?
Miles Jennings:
I guess the two opposites corner Class One for all its power, speed, noise, and pure adrenaline rush, but also the tiny single inshore circuit T750 class, only doing 60mph compared to the 160mph of Class One, but they only weigh 250kg and where you have 20 boats in a race it's great fun.
Cole McGowan:
Do you have any specific memories of races or seasons that stand out to you?
Miles Jennings:
My favourite singular race is the Cowes Torquay Cowes race, which next year is its 60th year of running.

A tough 220 nautical mile endurance race on the South Coast of England steeped in history and tradition.

Formal Black Tie dinners, and meaningful silverware, Cowes is the traditional historic birth place of offshore racing in Europe. Lords and Ladies, even royalty, have entered the gruelling, challenging race.

A few famous Americans have entered and won there too including Dick Bertram in 1965, Jim Wynne in 1966, Don Aronow in 1969, Ritchie Powers in 1972, 1974, 1980, Betty Cook in 1978, Bill Elswick in 1980, and Nigel Hook in 2007.

I won it myself 4 times now in 2003, 2005, 2018, and 2019, and going for a record 5th time in 2020.

Other races that stand out include the round Britain endurance race 2000 miles of gruelling but stunning scenery over a week of racing.

The old Bristol Docks inshore circuit race for the shear 'gladiatorial; aspect of the race with its steep unforgiving walls as 250,000 spectators bayed impending disasters.

Finally, Key West. It's the perfect race venue with fantastic spectator viewing in tropical paradise.
Cole McGowan:
I'm not sure I know anyone else who better embodies the phrase "work hard, play hard."
How have you found the balance between business, racing, and life?
Ibiza has clearly captured your heart.
What do you love about it?
Miles Jennings:
Perfectly "imbalanced"… Ibiza rules my heart, it's hedonistic lifestyle in picture perfect turquoise Mediterranean seas.

Racing its my pure adrenaline head rush on both sides of the Atlantic. Business…. Well that just gets in a way!
Cole McGowan:
Britain has upheld the tradition of offshore point-to-point endurance racing, and you have been quite successful in this category.
Do you like this style of racing any more or less than offshore circuit racing, or is there just no comparison?
Miles Jennings:
There is a very real difference but I love both equally.

I've been fortunate enough to win the World Endurance Championship the last 2 years in a row. It's technical, lots of navigation.

To finish first, first you have to finish … even if on one engine off the plane. It's real man against the sea, against the elements, sometimes in 4 meter seas!

Class One is super-fast, frantic multi lap short circuit racing won and lost in the corners it's more man v man every split second.

Every foot, every inch counts.

It brings out the real racer in me. The boat set up has to be perfect. Any problem and you're out.
Cole McGowan:
Class One has largely moved across the Atlantic to the US. What are your thoughts on this move, and the rebirth of the class with new power, and a new environment?
Miles Jennings:
Class One is the pinnacle of the sport.

Best boats, best drivers, best equipment in the World.

But all this costs huge amounts of money to race like we used to in China, Middle East, and Europe was very expensive logistically.

Bringing all the boats to the USA storing in a central location and running on one continent makes sense financially. The support of all the other racing classes makes for interesting spectators venues.

Obviously our fan base in the rest of the world don't get to see us but great 'live streaming' brings the races into fans homes worldwide.

The new 1100 Mercury Racing turbos have brought a modern, reliable package to class one that's easier to control and relatively economic.
Cole McGowan:
This season after the crash, you joined Miss GEICO with the Zabo hull. Amazingly, you have never raced with Steve before.

How are things going in the cockpit, and how has your overall experience been since joining the team?
Miles Jennings:
Steve is the greatest throttle man in the world. GEICO is the greatest team, so professional and focused without losing the sense of fun.

It's a real honour and pleasure for me to be racing with Steve and GEICO.

The Zabo hull is not quite as competitive as the No. 1 GEICO hull but I think we make a great team.

Besides Steve on the throttles you've got Gary Stray, the master Tactician who together with Patrick and Micah, engineer the boat with such excellence.

Lou, well she makes the best cakes and a proper cup of tea! Scotty B and Keith are just two of the most lovable characters in the sport, and Scott Colton runs the show — and I want to keep on his side so that I can feature in his next novel!
Cole McGowan:
Do you have your eyes on any specific achievement or title going forward? What is left to do that you would like to accomplish?
Miles Jennings:
Staying with Miss GEICO as long as I can is my next aim. Winning the 2020 Class One worlds title is my next goal.