Péter Bodor might have secured pole position by almost two seconds, but it was Massimiliano Cremona who stole a march on him after the reigning UIM F250 World Champion was drowned out in the opening lap of Heat One at the Europcar Swedish Grand Prix here in Mora.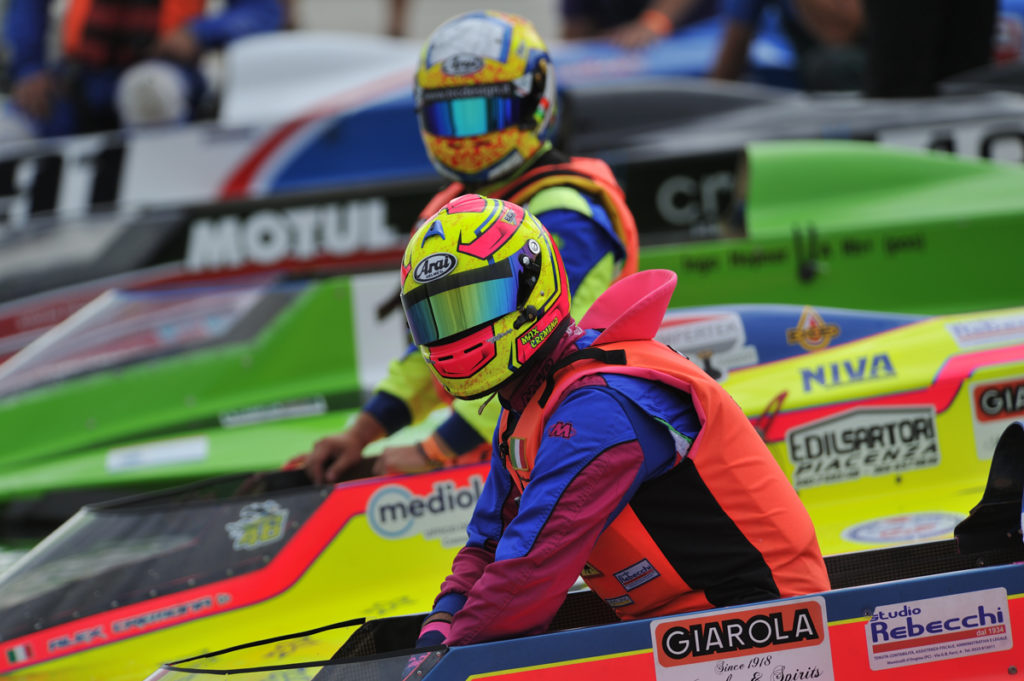 It was Cremona though that had not started the day in a confident mood after the team had discovered a fuel feed issue with his engine. It meant the Italian would miss the whole of Free Practice denying him the opportunity to fine tune his propeller selection. He need not have worried because he went with his 'normal' one.
I know that this particular propeller will give me the start that I need as when you are out in front in the first few metres it makes for a great race.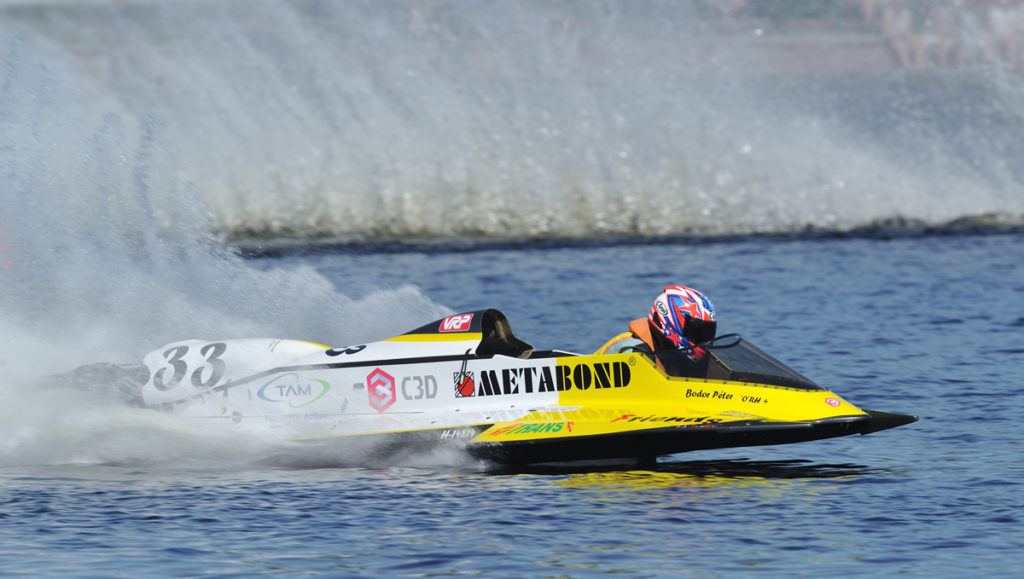 The crowds that were now lining the banks of the lake were also expecting a great race between Bodor and the rest of the field, but it was not to be.
After the first turn I was closed down and then hosed down, the engine stopped and that was it.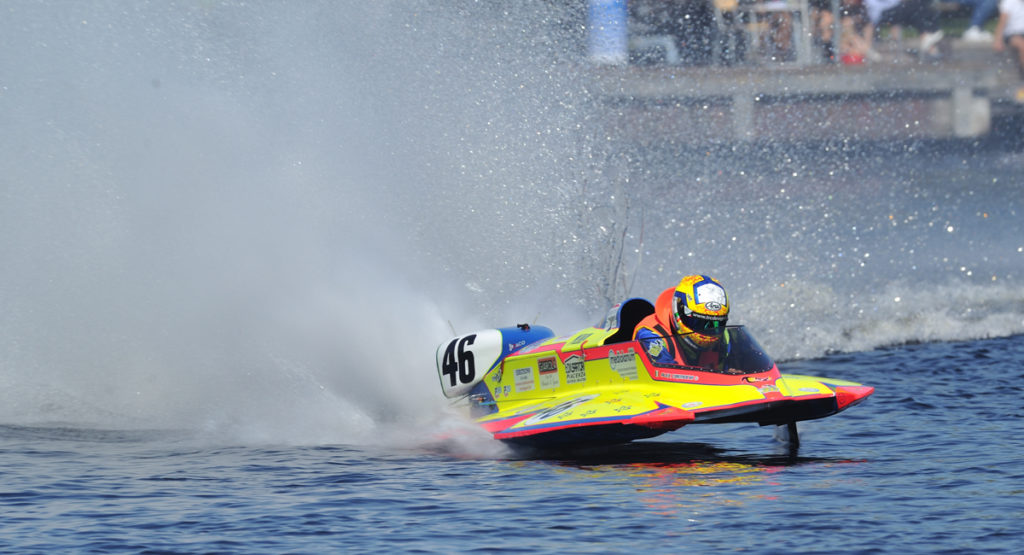 So, whilst the bitterly disappointed Hungarian was left stranded, the remaining drivers now screamed their way back down the straight with Massimiliano Cremona now out in front. The battle was on for second place and that went to Alex Cremona who had hunted down Wayne Turner in the opening few laps.
After the first turn I could see Turner just ahead of me, so I needed to make up some ground. I followed him through a few more turns then I crossed over just behind him and out accelerated him which got me past.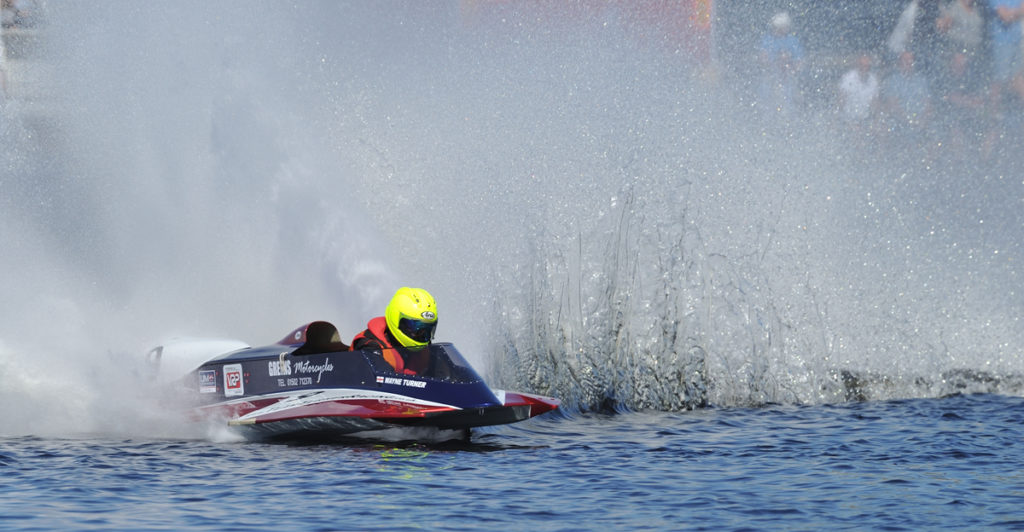 For Turner he quickly knew the game was up.
I thought I made a decent start but there is always room for improvement. The problem though was that I came out on the wrong side of the battle with Cremona, these things happen.
And happen they will again when the F250 racers recommence battle for world championship points on Saturday.
Photos: Chris Davies/PRW