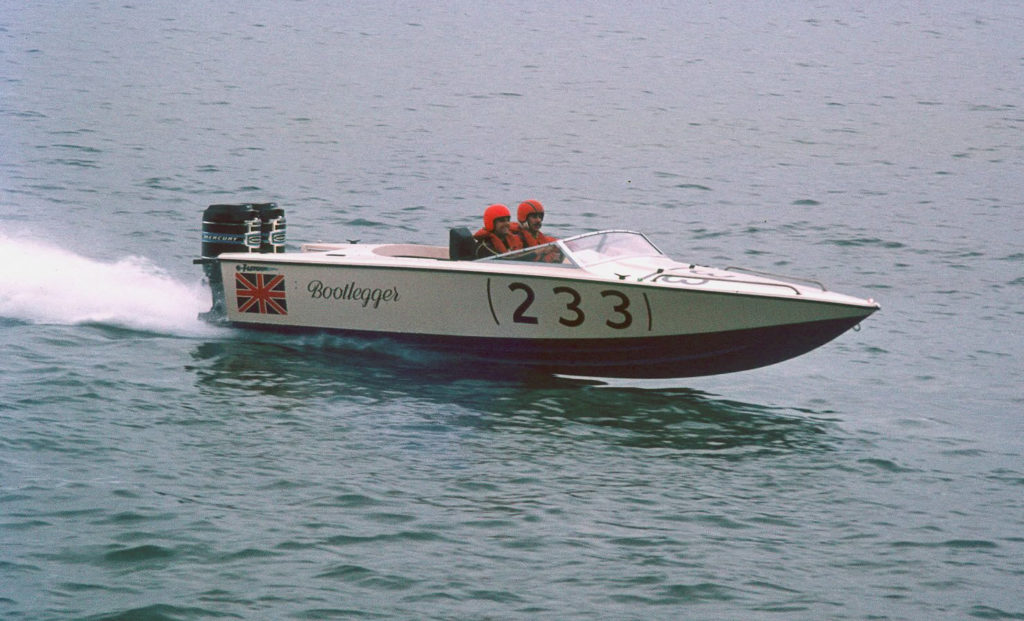 Jelf Racing's founder Ted Jelf began racing a similar style of offshore racing back in 1967 in Bootleggers (233) and this weekend fifty-five years later his grandson will 'follow in his footsteps'. Jelf, who as a junior racer competed in the UKFFORC Racing Series is looking forward to the challenge as he returns to Offshore Circuit Racing.
The Aqua Adrenaline Tour splits the teams into four classes that reflect the boats engine size, length, and speed and this determines whether they are in class F1, F2, F3 or F4. Jelf is set to navigate for the Magic Time Racing Team alongside their driver Max Walker who will be competing in the F1 class.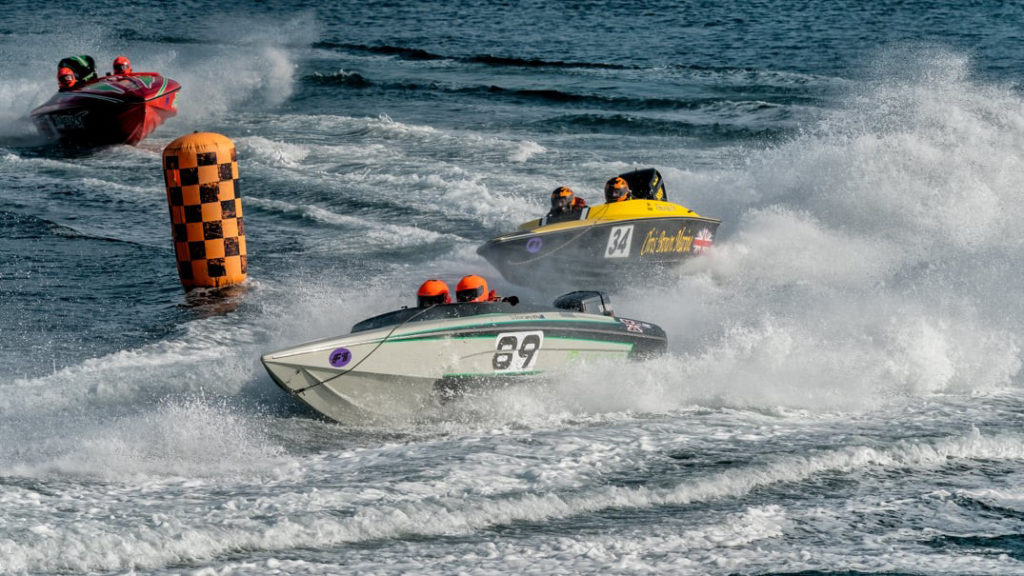 Racing a total of four heats throughout the weekend, their 19ft Banshee 595 powered by a 175 hp Mercury V6 has recently undergone a complete overhaul for the season. It now has a new engine, and the hull has been adapted to a tandem configuration with the navigator sitting behind the driver instead of the normal side by side setup.
Jelf's role will be to navigate Walker around the course turns, as well as ensuring that his driver knows where their fellow competitors are on the course especially negotiating the turn marks.
Walker, who boasts numerous years of offshore racing experience recently met Jelf at Stewartby, England whilst his daughter Elsie Walker was competing in the GT15 Class over the Easter holiday. In conversation he offered Jelf the chance to race OCR with him, which Jelf duly accepted.
Walker said
Ben Jelf has already showed immense dedication in preparation for the weekend's event, in learning the rules, regulations and the course to equip him with the knowledge for classroom training and an assessment before the weekend's racing.
The style of racing will be vastly different for him as he is used to being in control of the boat and this time he will be navigating and whilst his input and decision making with be invaluable it's a completely different concept for him. We will use our time on Friday to not only test propellers but also to fine tune our communication skills. I'm excited to have him on board and hopefully we can build a formidable partnership on the water.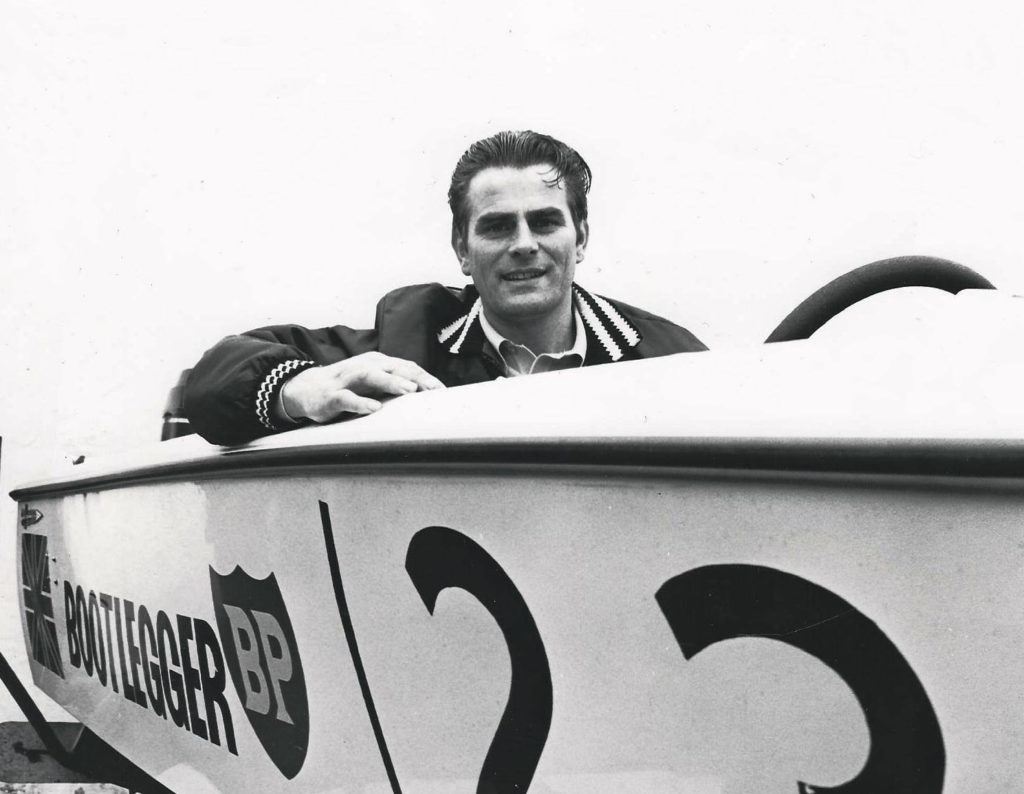 Ben is always up for a challenge, so when he was offered the chance to compete in a class similar to that of Ted Jelf, seen above, he jumped at the chance.
Jelf said.
It's a completely different class to those that I've raced in before and I'm grateful to Max Walker for giving me this opportunity. I can't wait to see what we can achieve together. When I am racing in my catamaran, the water conditions are constantly changing, and I must be so alert as to where my competitors are especially when we are approaching a turn mark. Hopefully with both our levels of knowledge and expertise we can produce a winning formula.
Round 1 of the National Championships starts on Saturday April 30 from Beacon Quay in Torquay and concludes on Sunday May 1.
2022 Aqua Adrenaline Tour dates
Round 1               April 30 – May 1                Torquay, England.
Round 2               June 3 -5                            Caernarfon, Wales.
Round 3               July 8 – 10                          WestBay, England.
Round 4               August 5 – 7                     Kings Lynn, England.
Round 5               September 9 – 11            Dunoon, Scotland.
Round 6               October 7 – 9                    Cardiff Bay, Wales.
Images supplied by Jelf Racing Team & Magic Racing Team.