Whilst their rivals struggled with technical issues all weekend Tom Barry-Cotter and Ross Willaton on board Maritimo Racing produced a clean sweep of three race wins at the fourth and final round of the Offshore Superboat Championship which took place at Lake Macquarie only one and half hours from Sydney in New South Wales, Australia.
Thousands of people lined the shores of Lake Macquarie last weekend as the Fast & Loud Festival roared into life. Lake Macquarie Mayor Kay Fraser said the city had never before hosted such an intense program of events and activities over two consecutive weekends.
This is a celebration of all things fast and loud on land, on the water and in the sky. We've created a program that makes the most of waterfront locations on both sides of the lake, and we've included things this year that will appeal to all ages.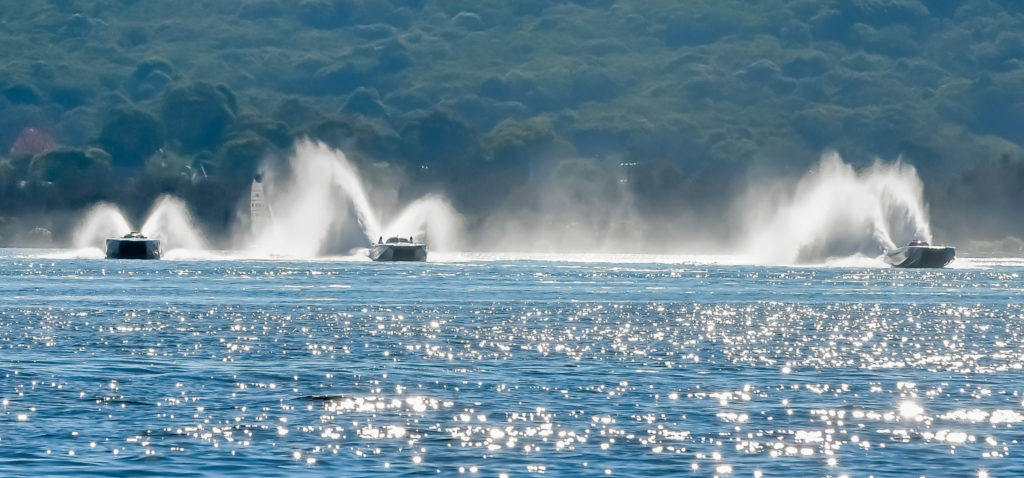 Saturday afternoon saw Race One for the Supercat Extreme class and straight away the Dynamic Racing team of Andy Smith and Hayden Wyld were in trouble.
We had an electrical failure on the first lap and lost all dash gauges, so we stopped rather than risk it.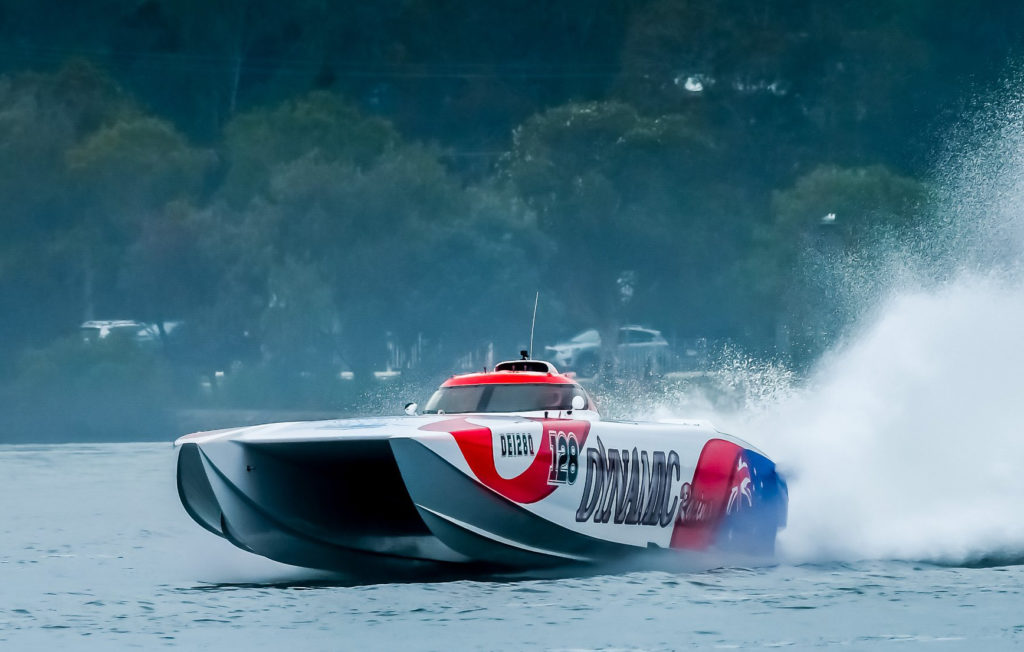 Also struggling were Simon Isherwood and Mat Humphrey in the ex-Notareal Cougar, Pitman Trucks. With no chance of testing due to the excessive rain over the last couple of months in NSW the boat had only been run on the trailer. When they left the dock to run the sighting lap things seem to be ok but unfortunately as they dropped the throttles the port Stirling engine did not respond.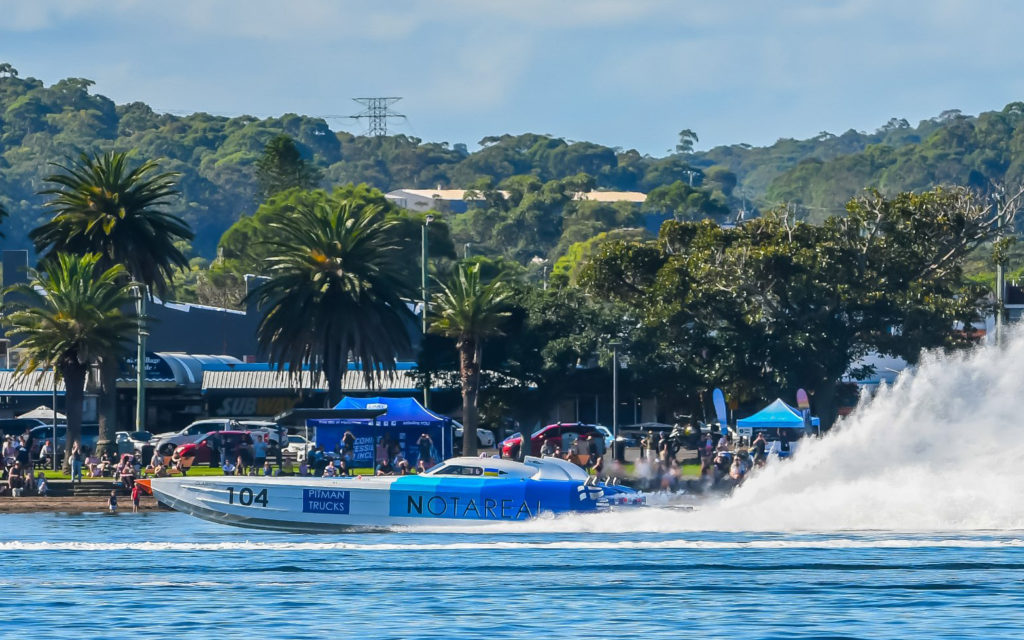 When Isherwood spoke to PRW he said
As we made our way around the first lap, we were discussing our plan and then Team Dynamic dropped out, so we decided to continue with one engine running strong and the other unresponsive to throttle, it did clear and start to make power and then drop off again continuously.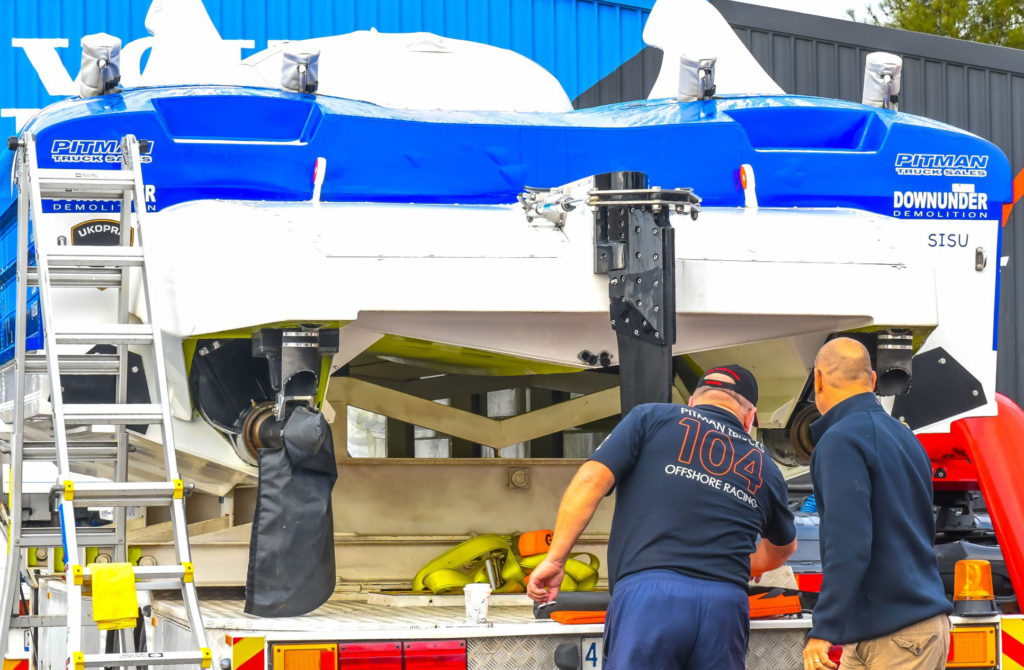 After just five of the twelve laps they were heading back to the pits where they discovered a broken the water transfer hose that ran between the header and tail pipe spraying water into our flame arrestor. This had also resulted in the engine hydraulic locking as well as running one header dry.
Isherwood also confirmed that it's their intention to rebuild both engines in their off season and then try and get some testing in to help dial in the boat and extract some better flat-water performance out of her.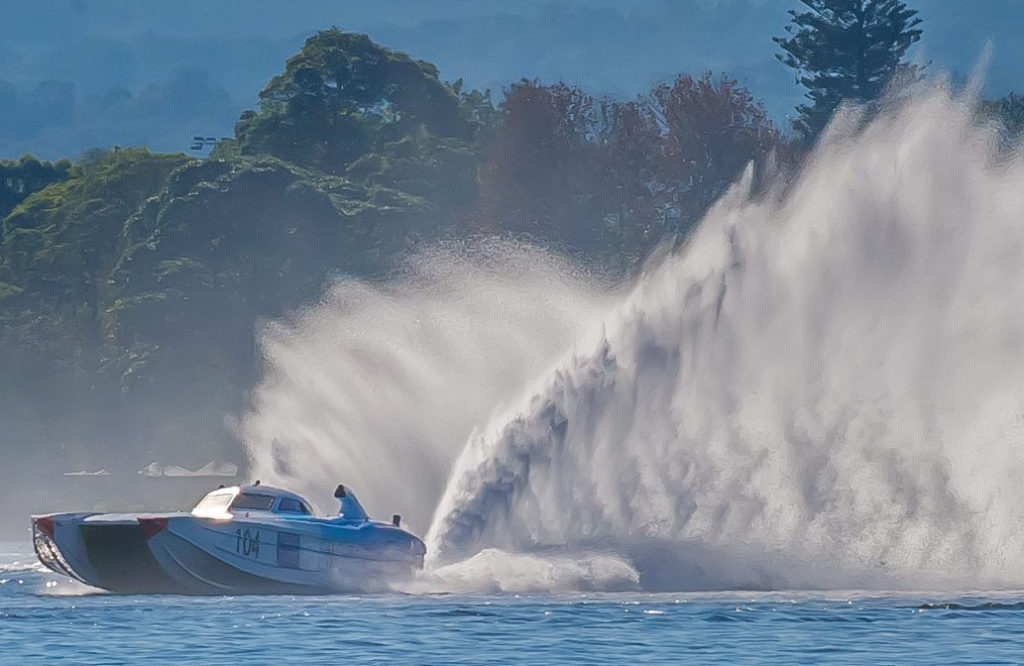 Isherwood continued
The good news is all our systems within the boat like trike and steering are all working perfectly, plus the boat is a crowd favourite as well as providing Mat and I with a thrilling ride. We have plenty to prove, and yes, the old Cougar will be back ready to roar next season.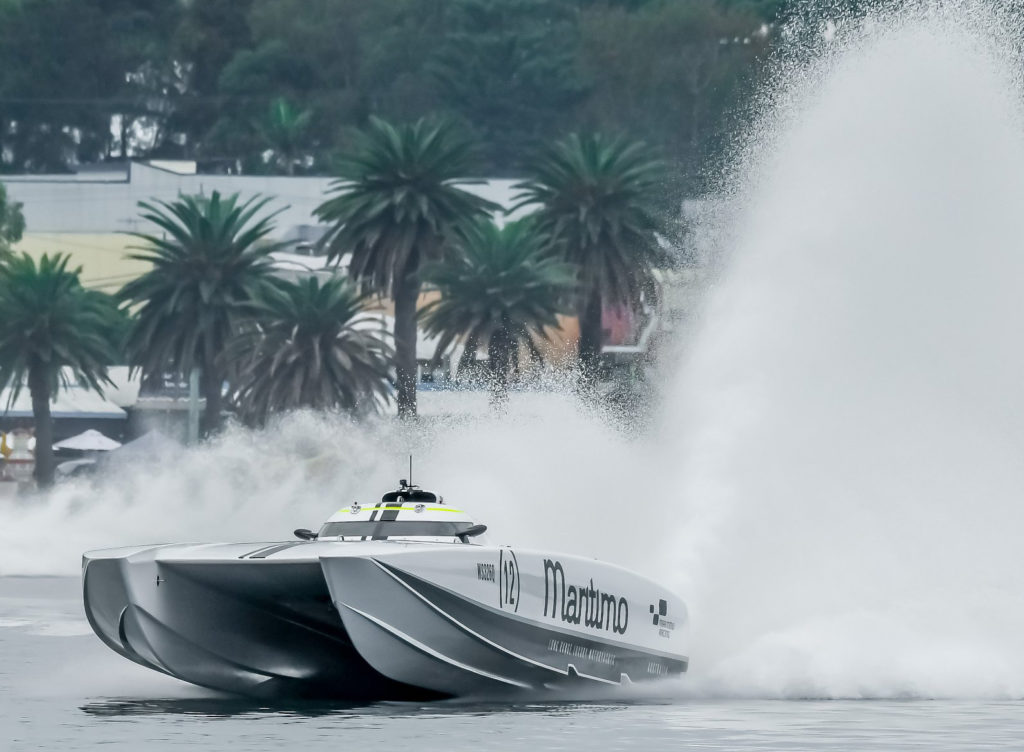 Also booking a place in the 2023 Offshore Superboat Championship will be Maritimo Racing. After the weekend Barry-Cotter told PRW that they plan to run the entire 2023 season and that it had been fantastic weekend for the team.
It was great to be racing back at Lake Macquarie once again and it is always wonderful to see so many people line the foreshore and come out in their boats. The boat was setup perfectly for the conditions and ran flawlessly.
Dynamic Racing did get back out on Sunday after the team had worked into the night but finished a minute down on Barry-Cotter and Willaton in both of Sunday's races.
All images by Reg Blunt at embphotographics