It's never easy to win a UIM World Championship title especially when you are racing offshore. Perhaps a good clue can be seen written on the podium backdrop and it's the word Endurance.
Sure, it was disappointing to see only one team wearing racing overalls standing on the podium come Sunday evening but the other two teams in the Sport Class certainly felt frustrated that they were not required to put them back on for the second heat.
For Christian Cesati and Matteo Berardi the conditions in the first heat had taken their toll on their Albatro 32R hull leaving them with a two-metre delaminated horizontal chine halfway along the hull. With back-to-back heats the Italian team had no time to fix the issue and had little choice then to accept the three hundred points for their second place in the first heat.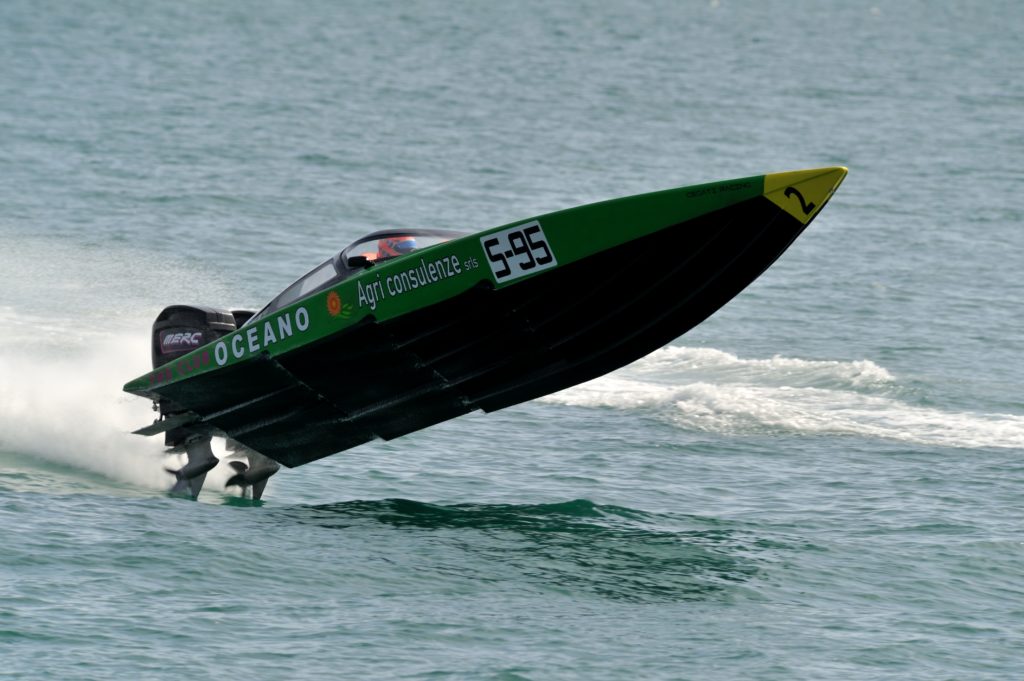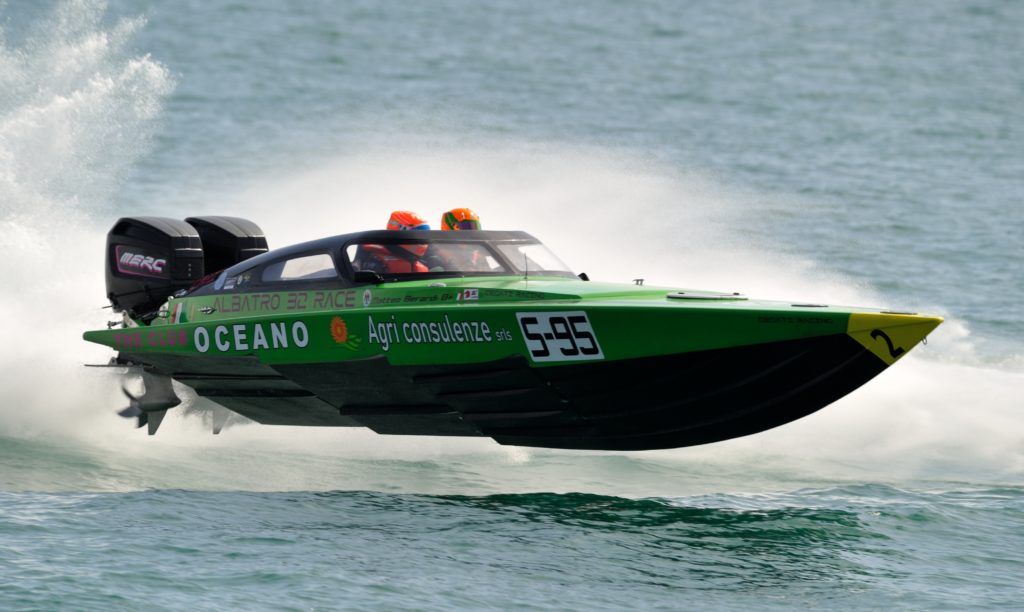 Cesati said
Maybe I hit something because the hull started to act strangely, in fact I became incredibly nervous, so I decided to back off and settle for second place. When we saw the problem, we knew it was not going to be a two-minute repair.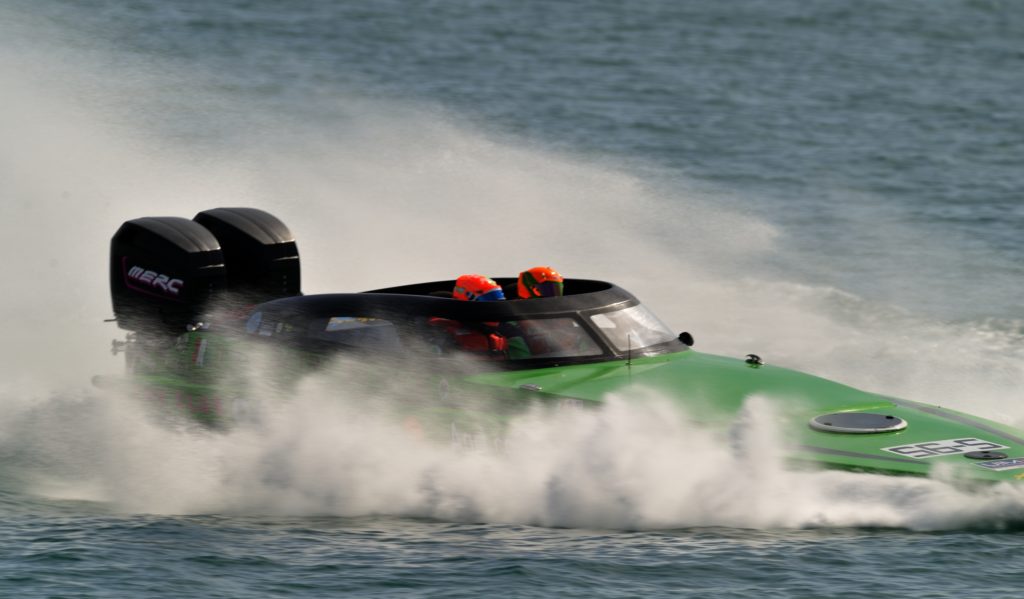 For Alain Coppens and Joeri Vanlaere it was a weekend of firsts, although they won't be in a hurry to repeat it as they were black flagged after just four laps of the first heat. Unbeknown to the Belgium crew their Mercury 400 ROS had lost its engine cover and the race officials were concerned that had the engine ingested any water then a potential seizure could have caused the RiB to flip. How close the team were to the seventy per cent rule affording them 225 points for a third-place finish is now up for debate.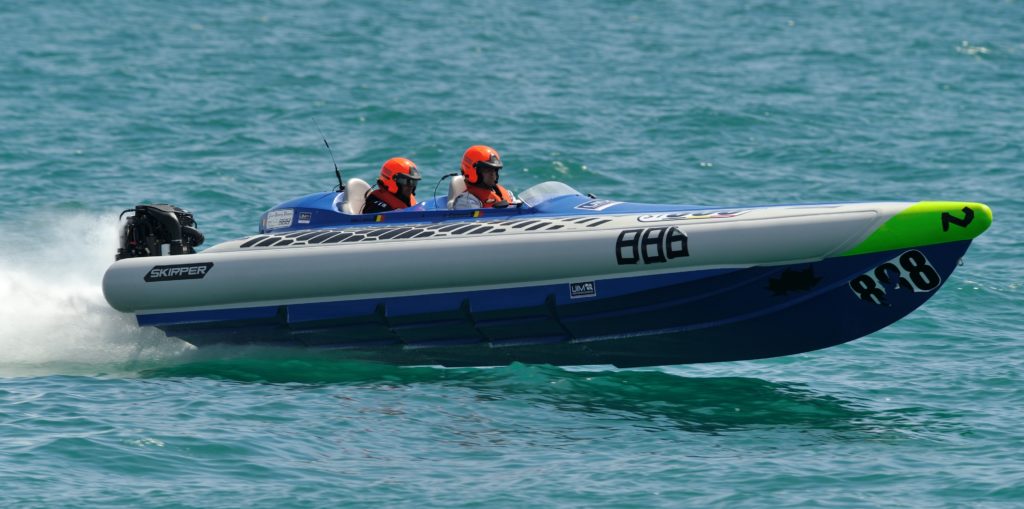 One result that needed no discussion was that of Nico Bertels and Francis Notschaele who claimed maximum points for two first place finishes. They had a great battle with Cesati and Berardi who outran them in the initial stages but eventually they caught and passed the Italians. Once that battle was over, they set about maintaining a comfortable gap till the chequered flag.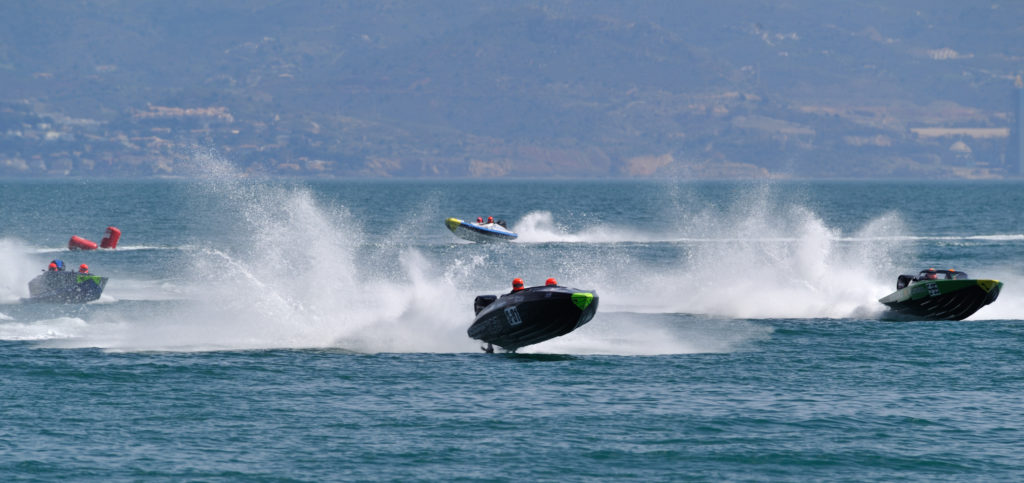 Bertels told PRW that he was happy with the result
It was good that it was rough enough to test the balance of the boat but not rough enough to break it. Two races in those conditions were tough and I feel sorry for the other teams who had problems that could have been resolved if we had raced twenty-four hours apart. Going out there in the second heat just looking to finish began to play on my mind. I spent lap after lap listening to the engine note rather than racing flat out.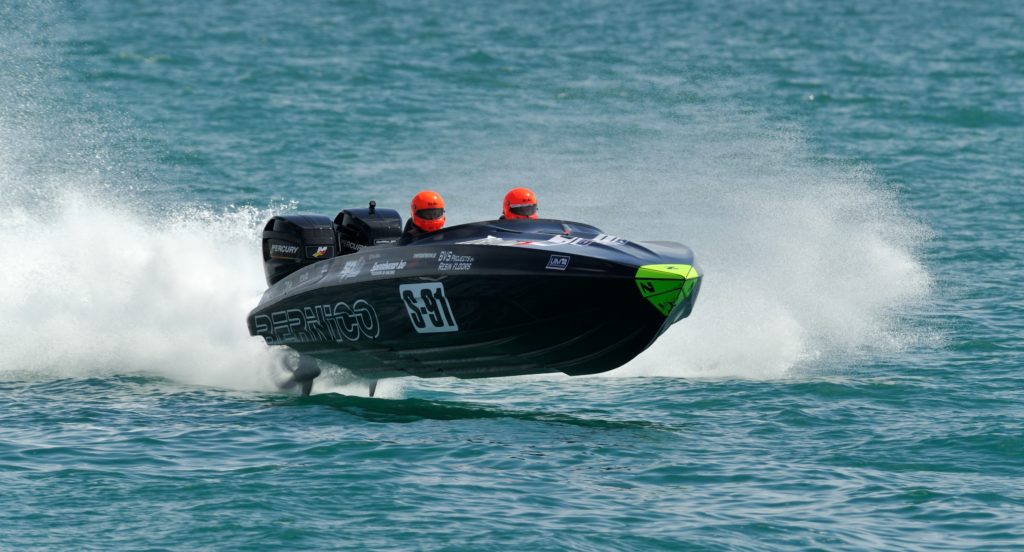 For Notschaele it was a great feeling to be back in improved FTX 27 that last year they won the title in.
The second heat was strange as we had nine laps to complete to consolidate the weekend. We just respected the material and maximum points was the result.
The second round of the UIM World Championship will see the class leading teams back on their home waters with a race weekend in Ostend, Belgium over the weekend of 25/26 June.