Next week sees the start of the 2022 UIM Offshore Class 3D World Championships with the opening round taking place at the seaside resort of Rodi Garganico in south-eastern Italy.
Two weeks ago, though it was still very much undecided whether the event would be classified as a UIM World Championship. Jean-Marie Van Lancker, the UIM Cominoff President certainly had a fight on his hands.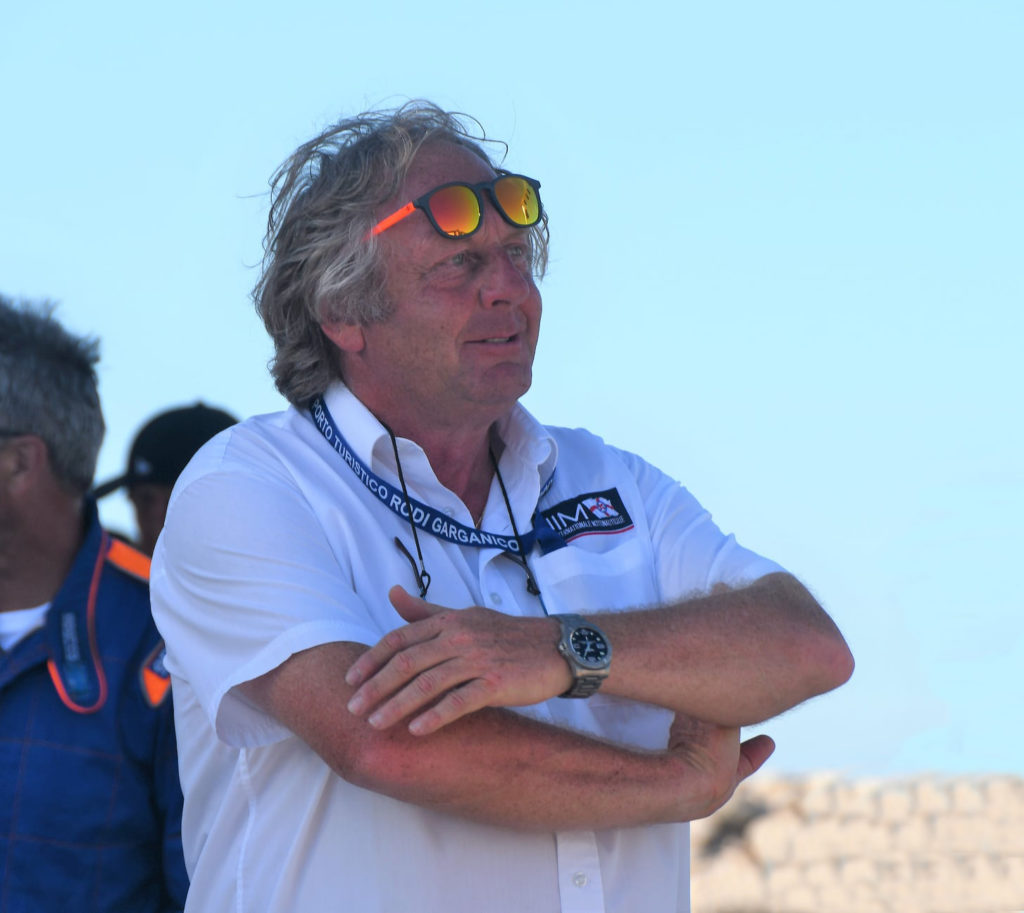 Most of the teams asked in the past to do the World Championships in more events and not just in one weekend; we worked hard on it in the UIM Offshore Commission with the help of the members and some pilots and other people involved in the sport. Today it is in the rulebook. The teams asked to keep the engines as long as possible and that was accepted, we will try to do everything to keep the sport going but there is a limit.
When he discovered that some teams thought of just racing in Italy and not attend the final two events based in Norway you can imagine that he was far from pleased.
My point was that if you don't follow the rules this year and try to sabotage the championship there will be no world title this year and no more 3D titles in the future. We have made a big effort in the last three years to help this class. Now if some teams play 'hardball' then everyone will lose out because of this.
Fortunately, for the World Championships it didn't have to come to this ultimatum because now the second round taking place in Tvedestrand in early July has the required entry number from various nationalities to fulfil the conditions needed.
Van Lancker might be seen as the person who pulled the 'rabbit out of a hat' but he's quick to share the responsibility for this success with his team that has been working alongside him. One which he had time to assemble during the 2020 UIM General Assembly held in the Lebanese capital Beirut.
When we weren't in meetings it was difficult to leave the hotel. So, we used that 'down time' to set up a task force amongst like-minded UIM Commissioners and National Authorities delegates to work out strategies for the future of various UIM Offshore categories. Some people might not like the way we work but you need to smash a few eggs to make the perfect omelette and I certainly know I have.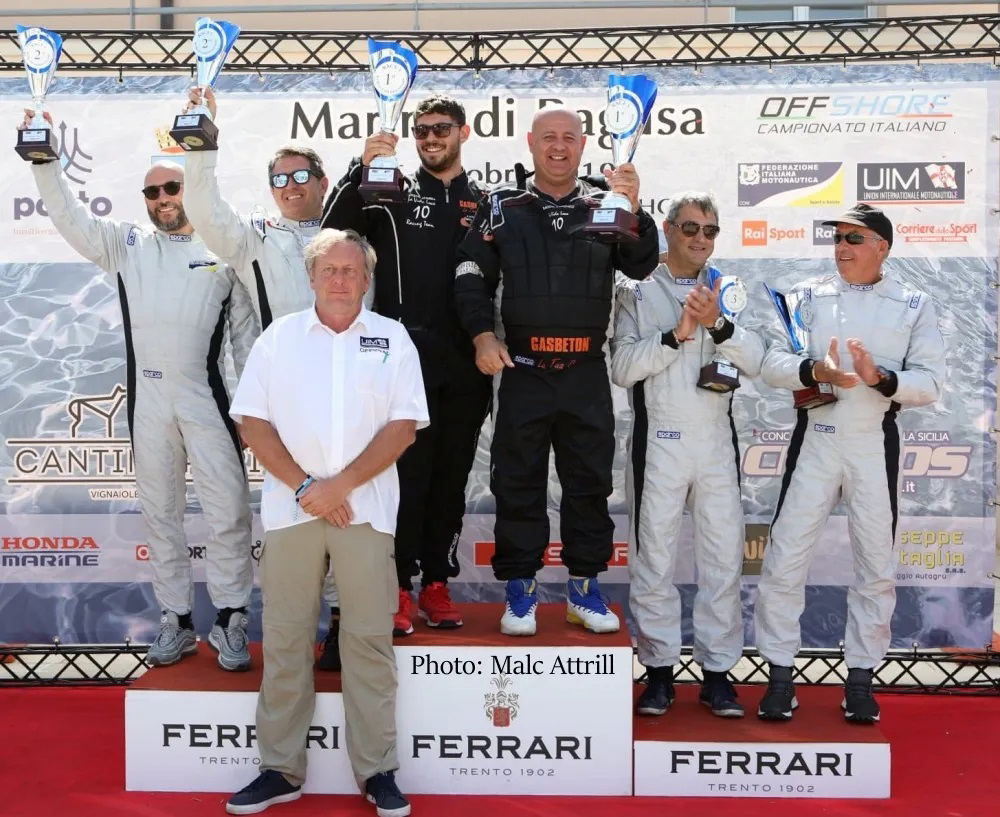 Heading down to the opening round are the Norwegian team of Erik Sundblad Johansen and Jan Trygve Braaten. PRW spoke to them today after their final test session with the boat that Rashed Al Merri built and raced as Xtreme Marine.
We tested the boat when it first arrived in Norway to give us a benchmark to work from. Now we have completed re-rigging it the top speed we are now seeing is staggering.
For the opening round we understand that the provisional entry includes competitors from four different nations, but this will need to be confirmed.
| | |
| --- | --- |
| | |
| D2 | Erik Sundblad Johansen (NOR) Jan Trygve Braaten (NOR) |
| D3 | Fernando De Mitri (ITA) Diego Cardazzo (ITA) |
| D7 | Fracois Pineli (FRA) Roberto Lo Piano (ITA) |
| D8 | Francis Ciccio Notschaele (BEL) Fabio Magnani (ITA) |
| D10 | Lorenzo Bacchi (ITA) Andrea Bacchi (ITA) |
| D20 | Serafino Barlesi (ITA) Alex Barone (ITA) |
| D69 | Giampaolo Montavoci (ITA) Kristian Ghedina (ITA) |
2022 UIM Offshore Class 3D World Championships.
| | | |
| --- | --- | --- |
| | | |
| June 16 – 19 | Rodi Garganico | Italy |
| | | |
| July 06 – 10 | Tvedestrand | Norway |
| | | |
| July 13 – 17 | Larvik | Norway |
Images by Massimo Ciuchi and Malc Attrill.