P1 CEO Azam Rangoonwala has confirmed that six teams from three continents will be racing in the 2022 UIM Class 1 World Championship, with the latest one, JBS Racing ready to make an appearance at Cocoa Beach next month.
The JBS crew of Micheal Stancombe and Jeff Stevenson first met more than twenty years ago, but it wasn't until 2010 that the two were in a boat together when they ran Stevenson's turbine-powered 50-foot Mystic at The Thunder Over Louisville. Now twelve years later they are back together, this time in the cockpit of their 42-foot MTI catamaran.
Team owner and driver Stevenson has enjoyed some memorable times during his successful racing career, including becoming National and World Champion and being inducted into the Hall of Champions when racing with Team Donzi.
I'm so excited about us joining Class 1. It's mythical. It's as real as it gets – the pinnacle of this sport with national and international television coverage. We are like gladiators getting ready for battle.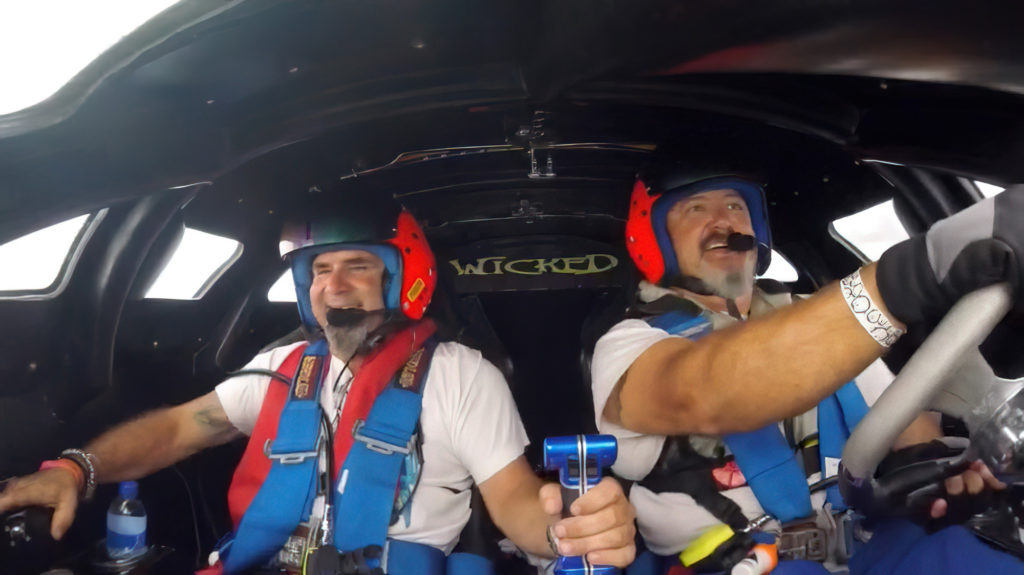 The Stancombes are very much a powerboat racing family as Micheal explains
My most memorable achievements must be winning the National and World Championship in 2000 with my father in our Peppers 36-foot Skater and then my first race with my son Dominic last year in Sarasota. Three generations of offshore powerboat racers are quite something. Did I think Class 1 would be part of my future? Absolutely if I worked hard for it. Joining this series means racing with the best of the best.
The UIM Class 1 World Championship race calendar will see eight races in the United States from May to November and P1 CEO Azam Rangoonwala has confirmed that six teams from three continents have already committed to racing this season.
JBS Racing is an exciting addition to our international fleet, and we are delighted that Jeff and Micheal have chosen to join the series. Our principal goal is to grow the Class 1 championship commercially and promote the series both nationally and globally to deliver enhanced value for race teams, venues, sponsors, and partners. We want to return Class 1 to the summit of offshore racing by attracting more teams and building the worldwide television audience.
The season gets underway at the four-day Thunder On Cocoa Beach event on Florida's Atlantic Coast from 19 – 22 May.