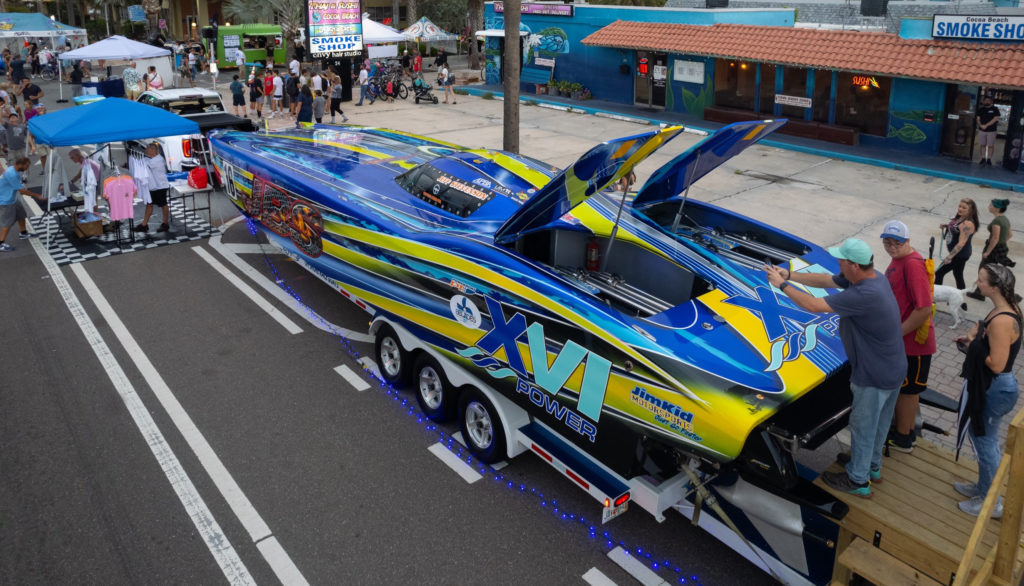 The weekend started with the street party in downtown Cocoa Beach where the team set up a merchandise tent and a platform for fans to view the Sixteen Power motors. The MTI is quickly becoming a fan favourite for both its beauty and the impressive V16's.
Owner/driver Jeff Stevenson said
There was a line all night long to get a look at the motors. Both I and our Throttleman Micheal Stancombe answered questions from fans all night. The excitement surrounding JBS is growing as the race season opens.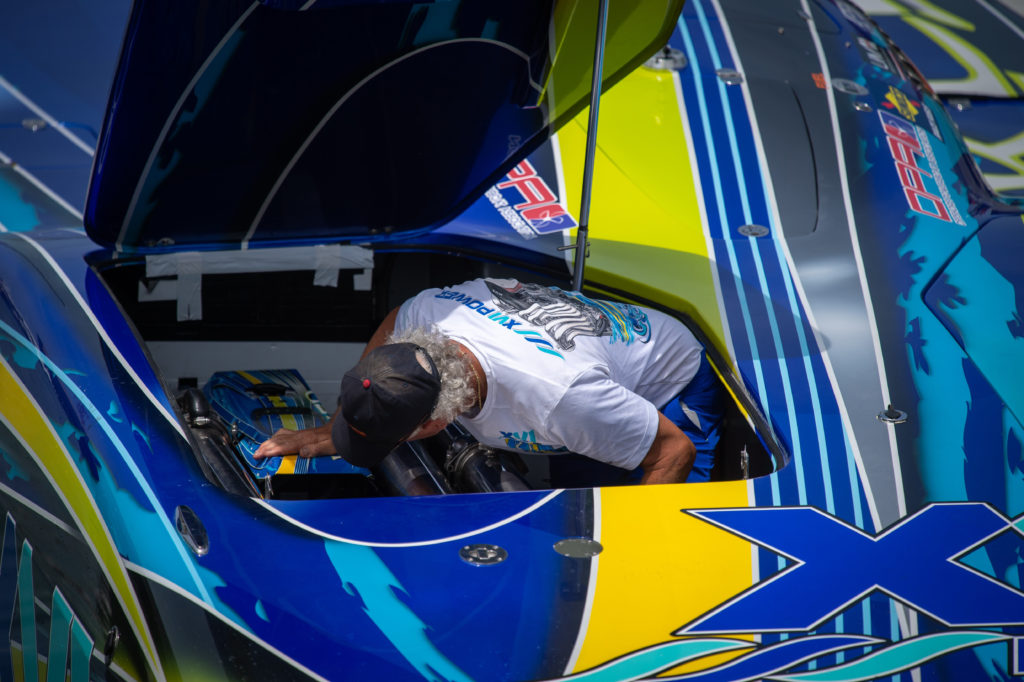 Stancombe then spoke about the tests they had carried out
There are always small adjustments to make after testing, and Saturday was no exception. We have a great crew that took the time to make sure every detail was buttoned down.
Going up against the more established Class 1 teams may seem intimidating but Stevenson and Stancombe took everything in good spirits even showing off their new race suits which is a requirement under UIM rules.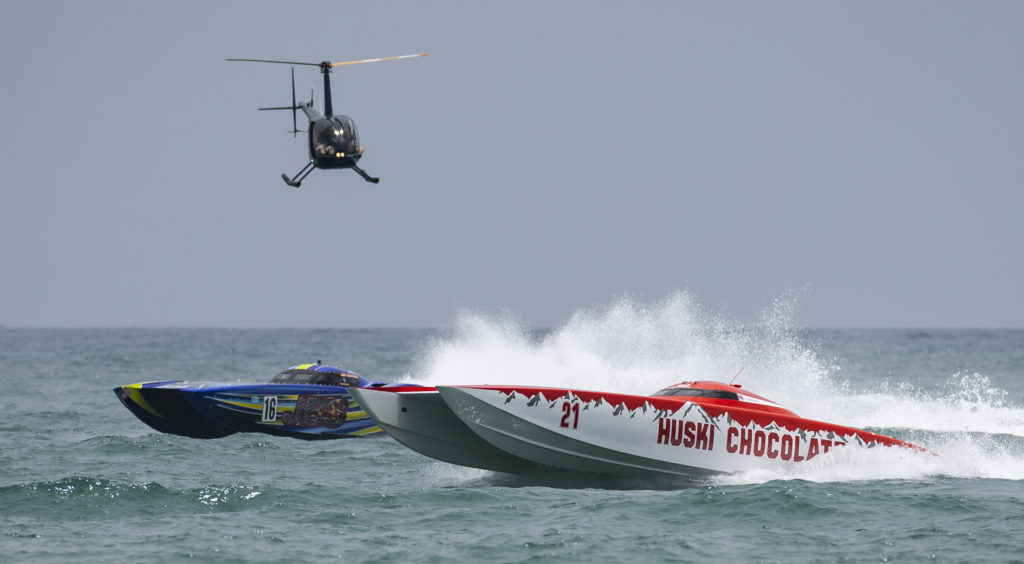 Cocoa Beach water is known for being brutal for offshore races and the water was giving a good test of the team. JBS was ready and the set up was on point. In the end JBS finished with a well-earned second-place trophy for all the arduous work over the winter.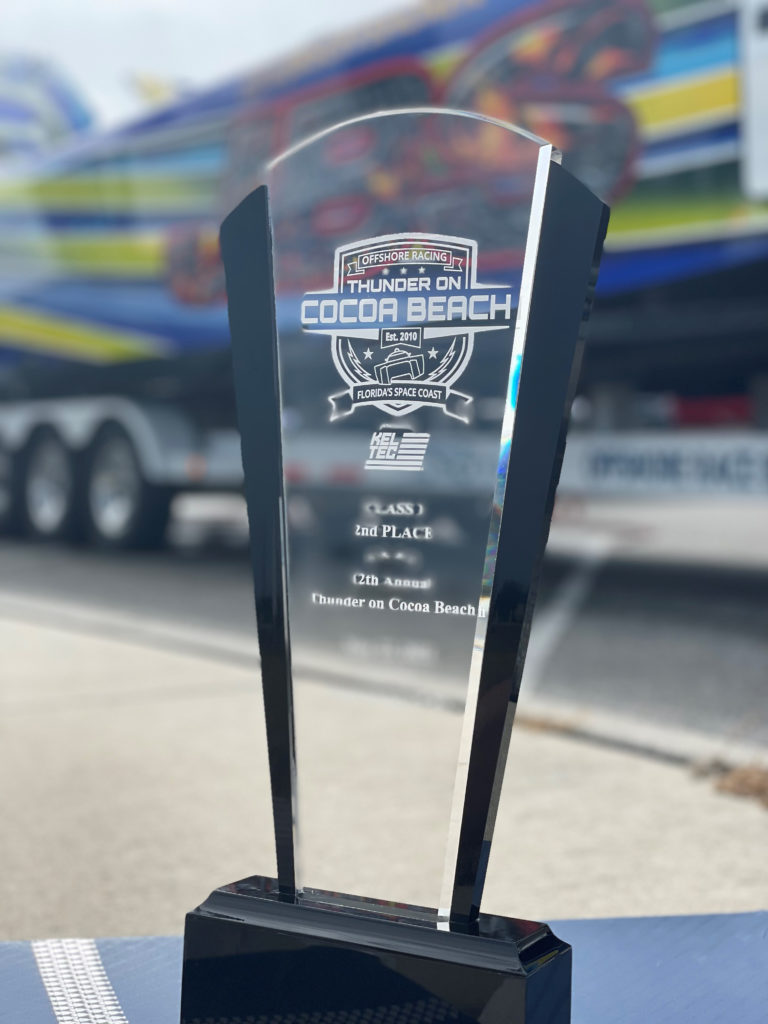 Stancombe said
We are really pleased with our finish. It's our first time in Class 1 our goal was to finish. We did that and got to stand on the podium.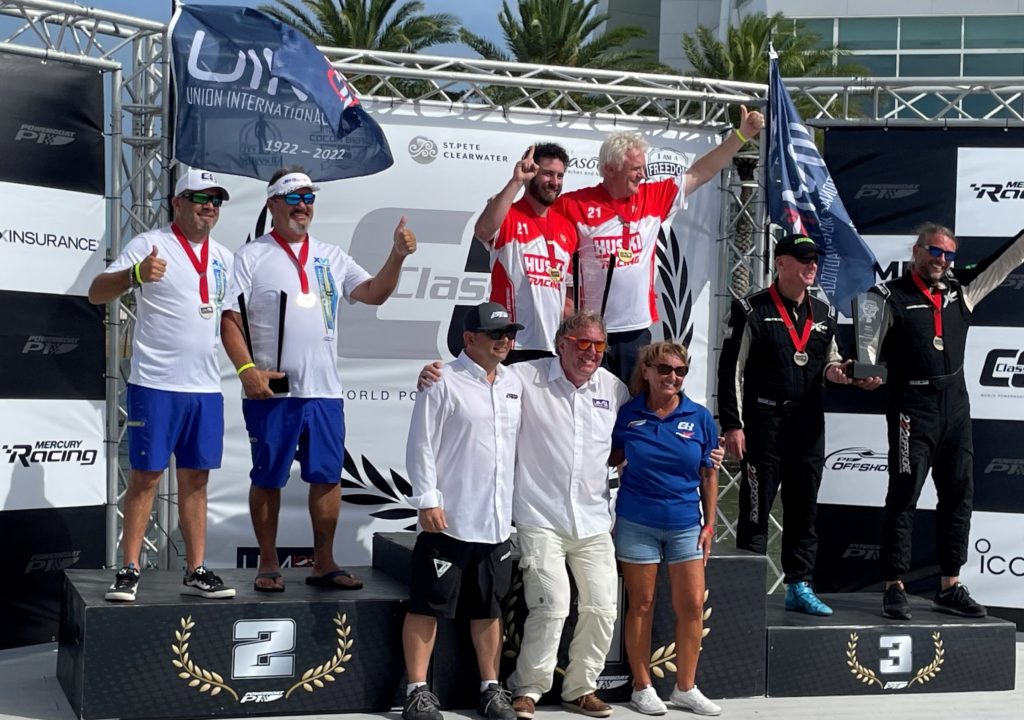 A delighted Stevenson said
The V16 motors from Sixteen Power performed easily against the conditions and fans enjoyed the sound of the 1100hp naturally aspirated motors as they screamed along the beach. We look forward to continuing our progress in Class 1.
Next up will be The Sarasota Grand Prix on July 1-3.
Images supplied by P1 Offshore and Ryan Walker Photography