Powerboat P1 has today announced the race calendar for the 2022 UIM Class 1 World Championship that will see eight races at six venues in the United States. Cocoa Beach will welcome the international fleet in the opening event of the season in May and the series will climax at the Key West Championships in November.
In October 2020, the UIM assigned to Powerboat P1 the international rights to Class 1 offshore racing in a ten-year agreement, but last year the series was significantly impacted by Covid travel restrictions preventing several teams from competing. With international travel having resumed, P1 has confirmed that five teams from three continents have already committed to racing this season. Scandinavian teams will have a strong presence, with Sweden's Huski Racing fielding two boats and Zabo Racing flying the flag for Norway, and they will be joined by California-based Lucas Oil/E3 and 222 Offshore Australia.
We often talk about returning Class 1 to the summit of powerboat racing where it belongs and I'm very much aware that this is not an easy climb. We established a solid base camp before the pandemic halted our progress and, as we head towards the new season with renewed optimism and energy, we are pleased to publish the six-venue race calendar together with our broadcast and digital plans.
P1 will film and distribute Class 1 action through its international TV broadcast agreements, and livestream coverage is planned. New initiatives will include a Class 1 website – Class1World.com – dedicated social media channels and a comprehensive teams guide.
The series will get underway at the four-day Thunder On Cocoa Beach event, which returns to Florida's Space Coast for the twelfth year. In 2019 it was estimated that the event brought in nearly $12 million to the local economy with an attendance of more than 100,000.
Race Director Kerry Bartlett commented.
We began working with race promoter Powerboat P1 in 2019 and we share their vision and ambition to grow the Class 1 World Championship. The world's biggest and fastest race boats, with their Mercury Racing 1100 Competition engines enabling speeds of up to 160mph, are a real favourite with the thousands of spectators and TV viewers worldwide, and the challenging conditions here on the Atlantic Coast always produce excitement and drama.
2022 Race Calendar
May 19-22                                   Cocoa Beach.         P1 Offshore.
July 1-3                                        Sarasota Powerboat Week Grand Prix.P1 Offshore
August 4-7                                   Michigan City.         Offshore Powerboat Association
September 2-4                             St. Petersburg Powerboat Grand Prix.P1 Offshore.
September 30 – October 2           Clearwater. Race World Offshore
November 6-13                         Key West. Race World Offshore
Rangoonwala concluded by saying.
Our significant, far-reaching agreements with the UIM and APBA allow us to develop the World Championship commercially and promote the series both nationally and globally to deliver enhanced value for race teams, host venues, sponsors, and partners.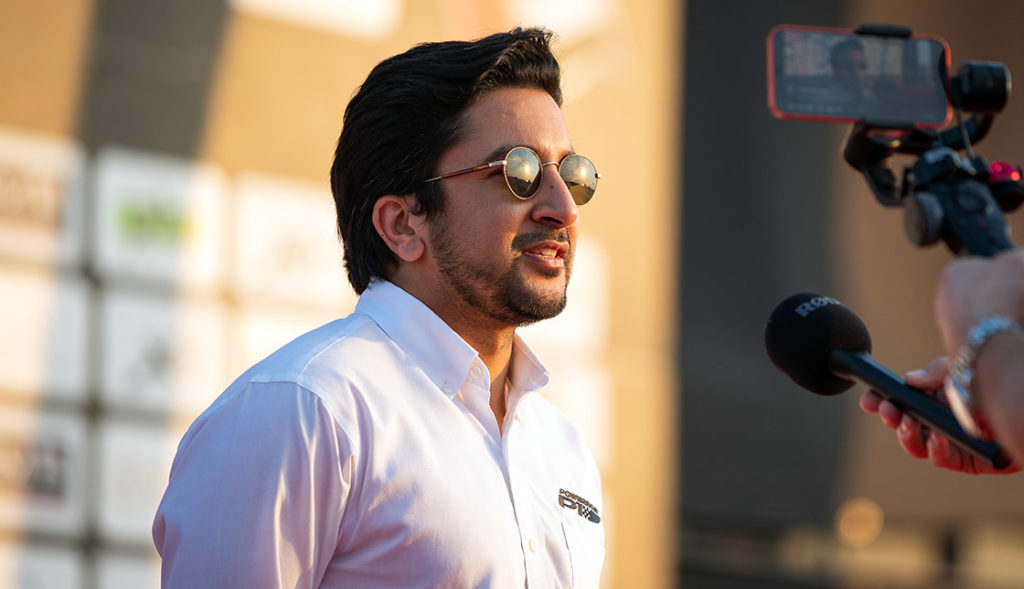 Azam Rangoonwala's efforts to revive Class 1 offshore racing are beginning to pay off. Photo by Coleman McGowan copyright Powerboat P1.