When Thomas Braaten broke his leg, his father Jan Trygve Braaten needed someone to jump into their A-3 boat to race at the UIM Class 3A World Championships in Larvik. It was a good job Anton Modin had time to pack clean underwear and head back to Norway.
The previous weekend he had been in Tvedestrand, along with Christoffer Groth, where he took a giant leap ahead of the pack all chasing down the 2022 UIM 3B World Championship title. He was due to mechanic for a team but with borrowed equipment and Norwegian Andrine Goderstad Hirschel Haag as their navigator, he set about securing a title that had eluded him in the six years he had raced in the class.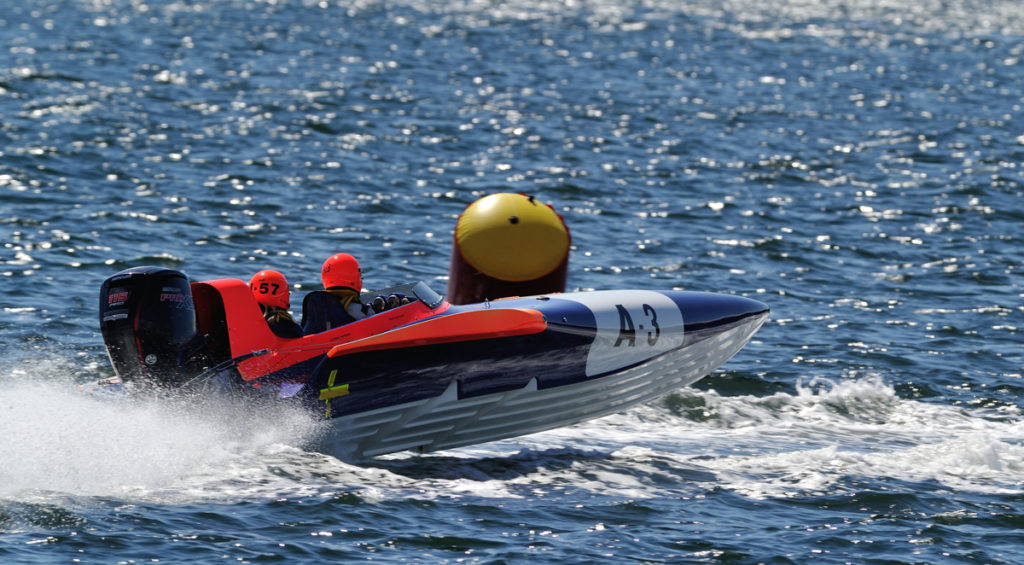 Wednesday morning was the first time he had even seen the boat, so that morning's test session would see him 'hit the ground running.' It was obviously to his liking because just a few hours later they crossed the finish line taking a maximum four hundred points. Following them home were the Norwegian pairing of Mathias Halvorsen and Mats Omholt in A-4.
When Halvorsen spoke to PRW he said.
It was a good result for us as the waves were further apart then we had propped for, so we kept dropping in between them.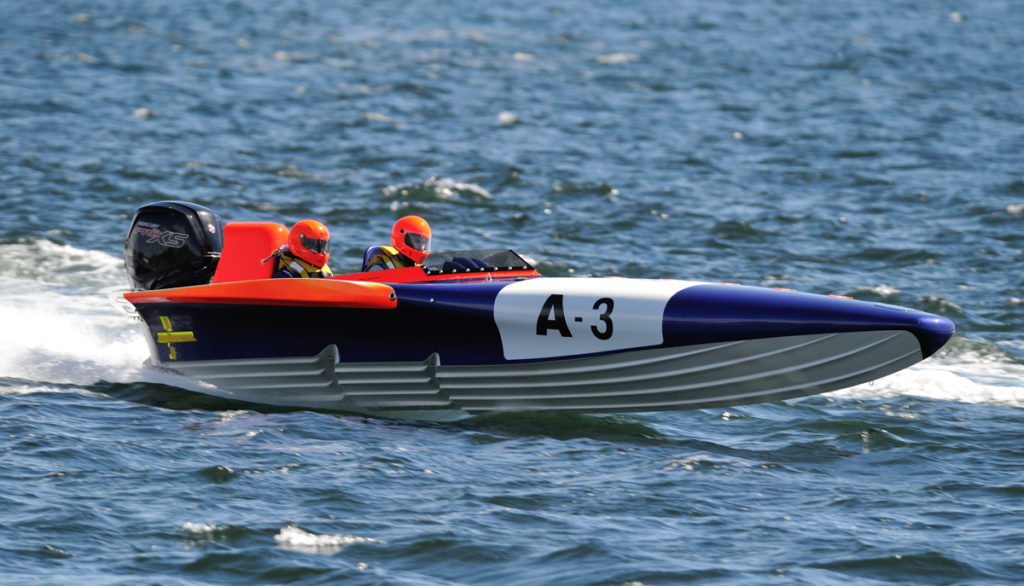 The following day saw the second heat take place and once again it was Modin and Hirschel-Haag that crossed the line in first place followed by Halvorsen and Omholt. The heat winners were certainly using their longer boat to beneficial effect even though the conditions were calmer.
Having never raced this boat before yesterday I thought the safest option would be to not change the set-up, run the same prop even though it was slightly calmer and now we have two wins which means I can play it safe on the final day.
True to their word Modin and Hirschel-Haag sat back and let Halvorsen and Omholt make all the running knowing second place would be enough for the title Modin so desperately wanted having won the European version three times but never the World.
As they crossed the finish line and returned to the harbour Modin said.
What a result in very, very rough conditions. The wind had switched direction and was coming straight from Denmark. Halvorsen and Omholt drove an excellent race today and deserved to be on the top step of podium for that performance.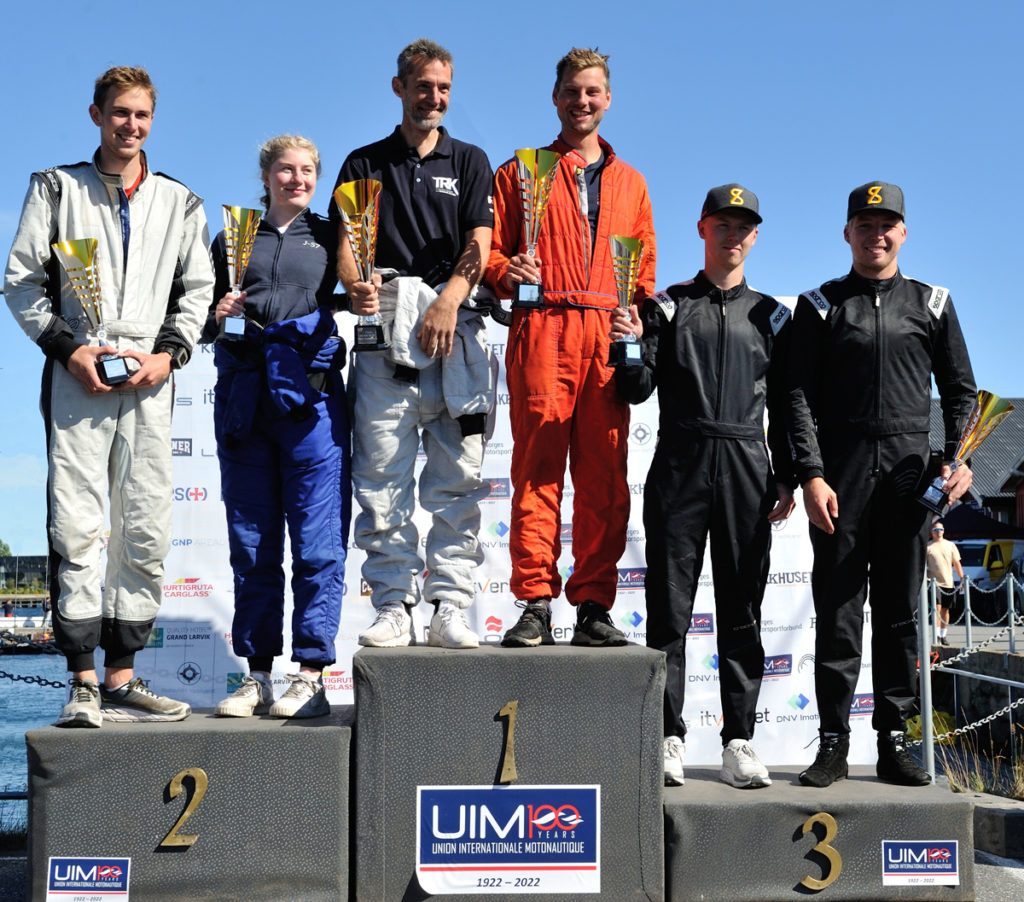 Four hours before the race had started Halvorsen had decided to run a small propeller for the first time that week. He didn't flinch once over his decision even as the breeze increased and was justifiably proud when he collected the silver wear.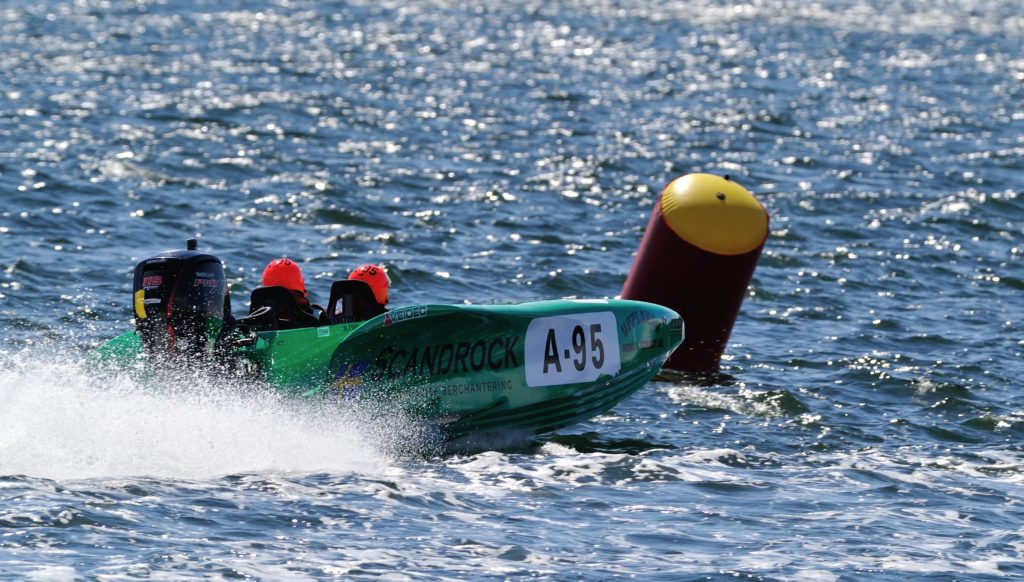 Third place went to the Swedish team of Filip Soderqvist and Melker Edin in A-95, a position that would translate into bronze when it came to dishing out the UIM medals.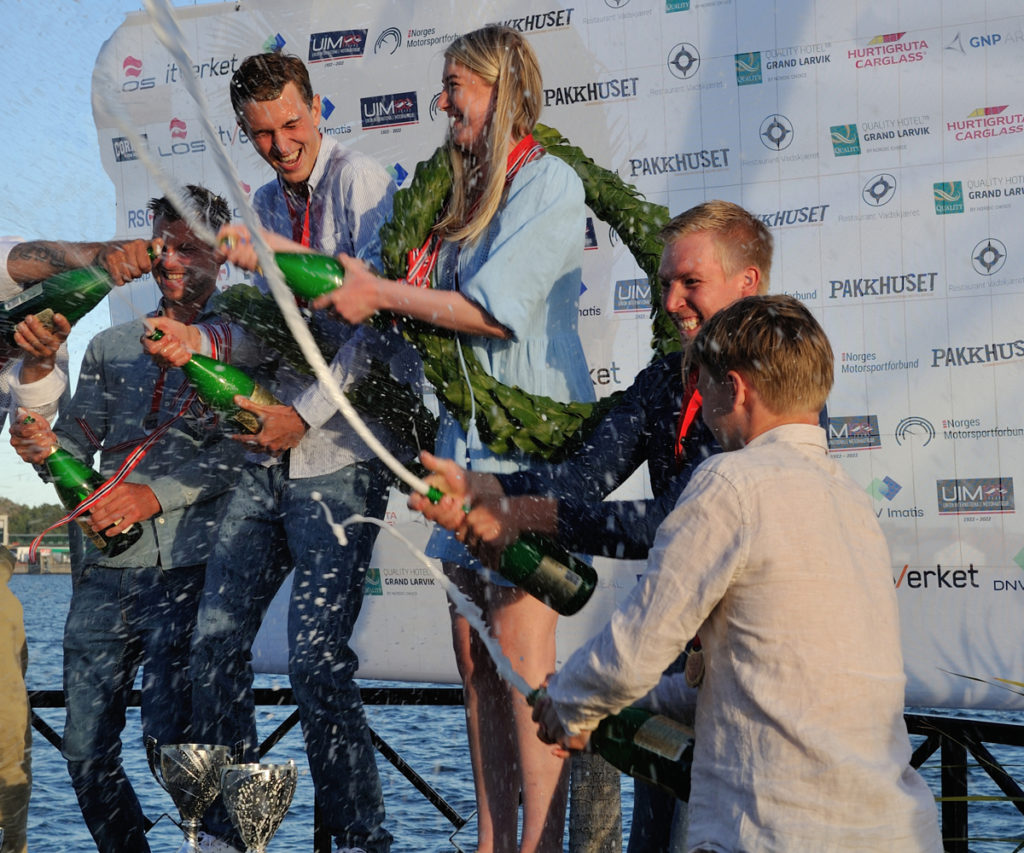 The top step of the podium for the medals though would be for Modin and Hirschel-Haag who ended up completely soaked through with champagne for their troubles, all part of the sweet taste of success.
Modin's attention now switches back to 3B and a chance to make it two world titles in one season.