In recent years crypto currencies and blockchain investors have become aware of the partnerships between sport and the world of crypto currencies. Last month Fantom Foundation, one of the fastest growing layer-1 blockchain platforms, announced its sponsorship of Scuderia Alpha Tauri F1. Through the sponsorship, Fantom will be a prominent, visible sponsor of Scuderia Alpha Tauri stars Pierre Gasly and Yuki Tsunoda.
Now the Lyonnaise based F1H2O race team Maverick Racing will become the first powerboat team financed in Bitcoin. They have announced a partnership with BITCOIN-LYON.FR, the main regional broker for the purchase of Bitcoin, based in Lyon and its parent company, Leonod, a development agency specializing in cryptography and distributed technologies.
Alexis Boissonnet from the Maverick Racing Team said
Thanks to this partnership, the team will benefit from Leonod's knowledge in terms of blockchain and cryptocurrencies in order to be financed through donations in Bitcoin by a crowdfunding system set up by our new partner.
This partnership should also allow Maverick Racing to be able to make itself known in the world of blockchains and crypto currencies thanks to the important network of its partners and thus be able to approach global players in the sector in search of spectacular promotional opportunities with the F1H2O series.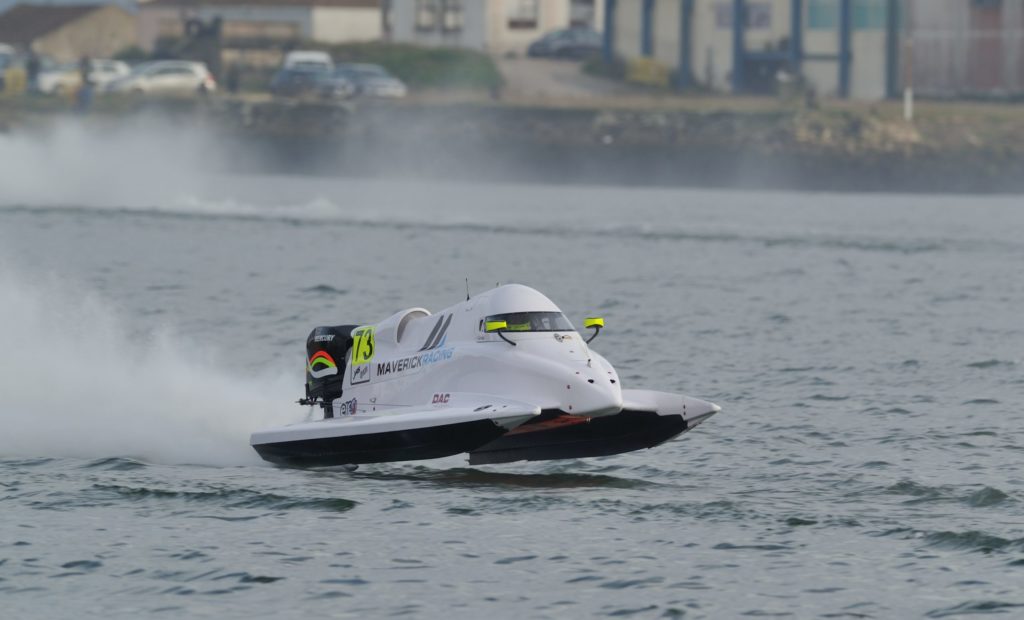 The benefits of this partnership do not stop there, since Maverick Racing continues to work on the organisation of future French F1H2O Grands Prix, which could also be partly financed in crypto currencies.
In addition, NFTs (Non-Fungible Token) fans will in a few months' time be able to collect NFT from Maverick Racing in the form of a photo, video clip, or unique accessory having a certificate of authenticity "sealed" in the blockchain. NFTs can really be anything digital (such as drawings, and music), but a lot of the current excitement is around using the technology to sell digital art.
Maverick Racing is already present on all major social networks but also now has its own web TV on the blockchain: MyTVChain.com.