Before heading to Macon Val de Saone in France to join Team Abu Dhabi for the opening round of the 2022 UIM F1H2O World Championship Guido Cappellini took time out to catch up with an old friend on Lake Como.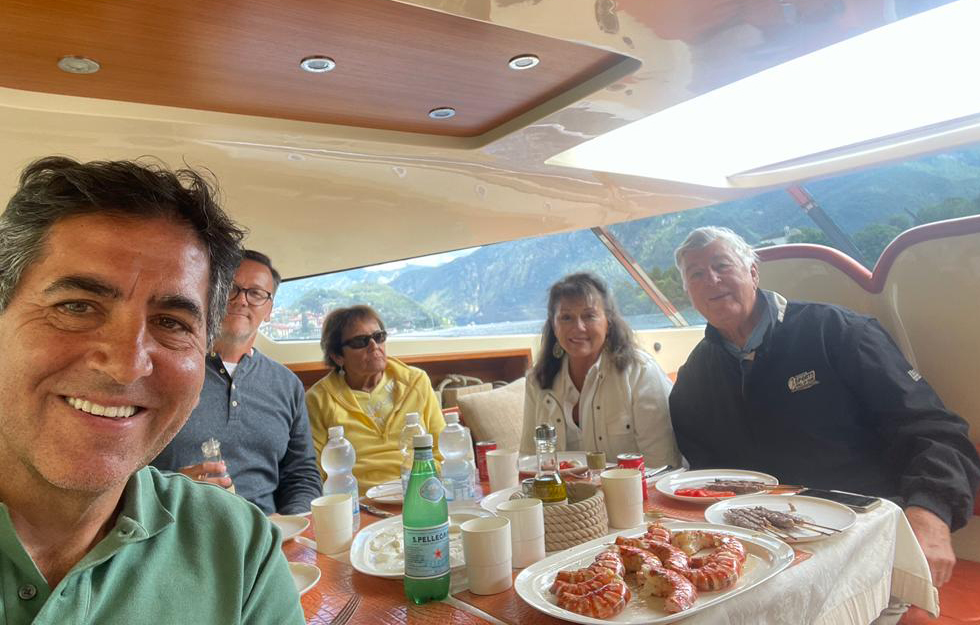 Billy Seebold, Lynne Seebold, Margarita Woods, and Bill Seebold have been touring Europe taking in the sights of Athens, Santorini, and Mykonos in Greece, then the Amalfi coastline in Italy before heading to Lake Como. That's where they joined Cappellini who took them on a grand tour of the lake including seeing Donatella Versace Villa, the Botanical Garden at Hotel Villa Cipressi before taking the Funicular up to Brunate.
Cappellini told PRW that him and Bill spoke at great length about the current situation with F1H2O before reminiscing about the good old days of racing.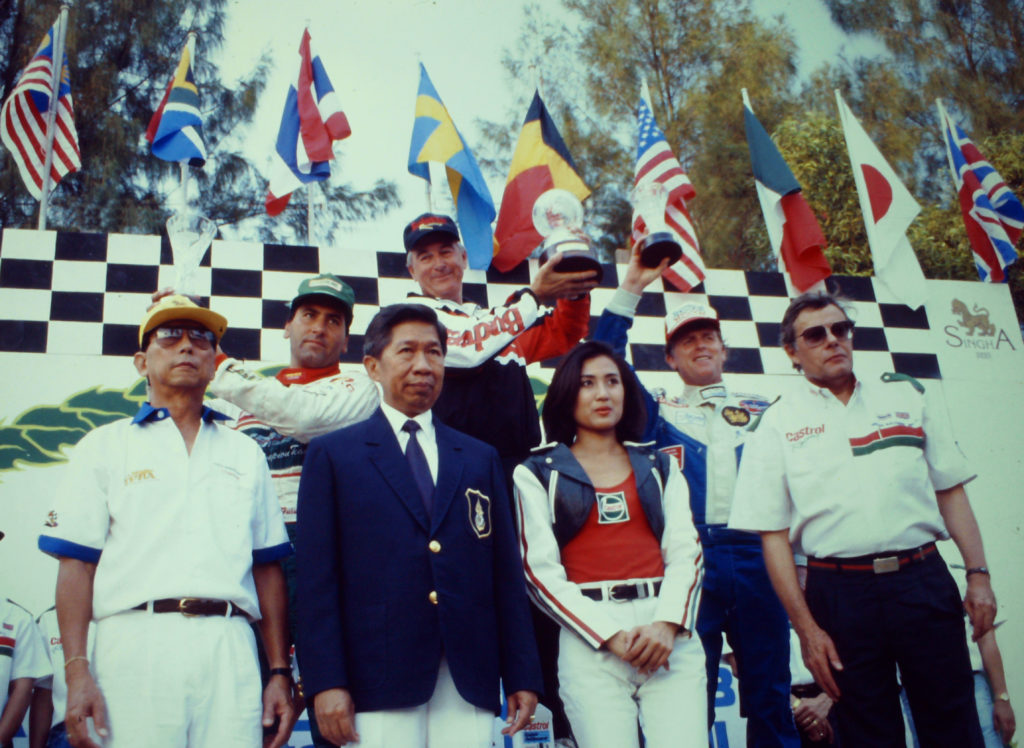 This probably included the last time the pair raced each other in F1 which was back in 1994 at the Grand Prix of Thailand taking place in Sattahip Bay. On that occasion it was Bill Seebold that took the victory racing for the Team Ziggy-Castrol entry, beating Cappellini into second place with Michael Werner back in third. Just three weeks earlier Mike Seebold had used the same Seebold hull to win in Johore Bahru, at the Malaysian Grand Prix, this time Cappellini had been third behind Jonathan Jones.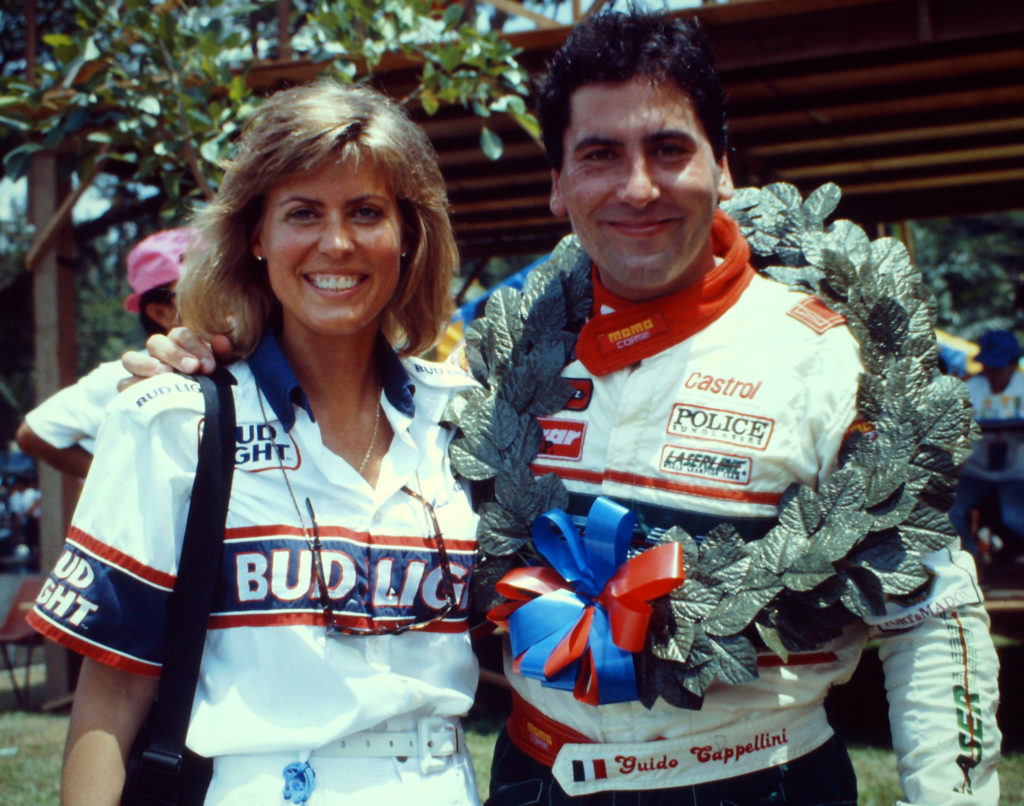 Images Chris Davies/PRW & Guido Cappellini.