F2 Team Association / Chris Davies
Twenty days ago we collected the Molgaard from the paint shop.
A delighted Erik Edin commented after he took his first ever UIM F2 World Championship pole position here in Peurunka, Finland.
I had a short race back home in Sweden, which we used as a shake down test and to be honest I couldn't believe the speed I was seeing.
Last night during the Midnight Speed run he recorded 193Kmph and admitted that he really didn't have a clue that this brand new hull could be that quick.
We are still trying different propellers because we are unsure just how well it will get away from the start pontoon. This boat has really surprised me and I hope to discover a few more of its secrets during tomorrow mornings free practice.
Keeping a weary eye on him will be his fellow countryman Pierre Lundin, who only just beat Edin by one Kmph last night.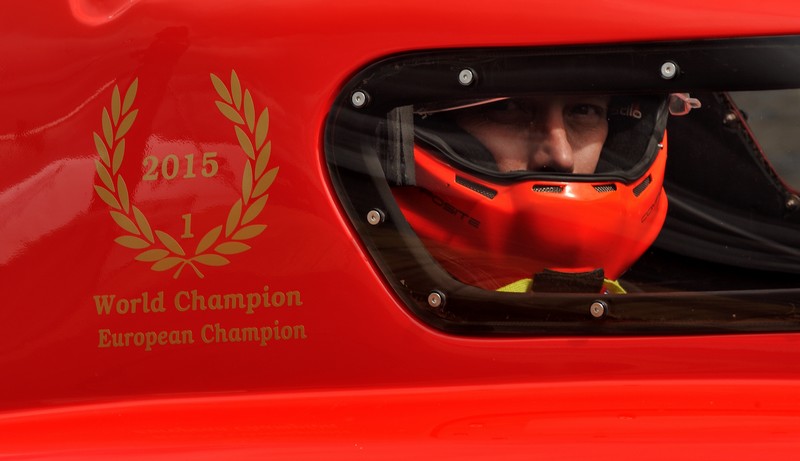 The reigning UIM F2 World Champion Lundin commented,
I am sure that he will try out a race set up in tomorrows warm up, so I will certainly be keeping track of what he's up too.
Lundin had a scare in Q2 when his Moore hull got away from him.
The breeze just picked up as I was heading into turn two and the next thing I knew is that I'm surfing across the surface, no grip what so ever but my luck held. I felt a bit sorry for Selio when I heard his engine cut to guardian mode, it happened to me in Lithuania last year, so I know how frustrating it can be.
Last season Lundin had struggled to get a clean start and he too will be trying to find the optimum propeller to run in tomorrows Finish Grand Prix.
I have three to choose from and as my championship defence starts this weekend, we're definitely going for it.