With the conclusion today of what by all accounts has been a phenomenally successful Tønsberg Boat Show, with several distributors confirming deals being signed throughout the weekend, the talk now in the restaurants that line the boardwalk is 'will the boat race be back this year'?
There has been a boat show in what is generally regarded as the oldest city in Norway, having been founded by Vikings back in the ninth century, for almost thirty years now. During that time, it has gone through various guises and since 2015 it's been run by Boatshow AS, one of the companies run by Frode Sundsdal.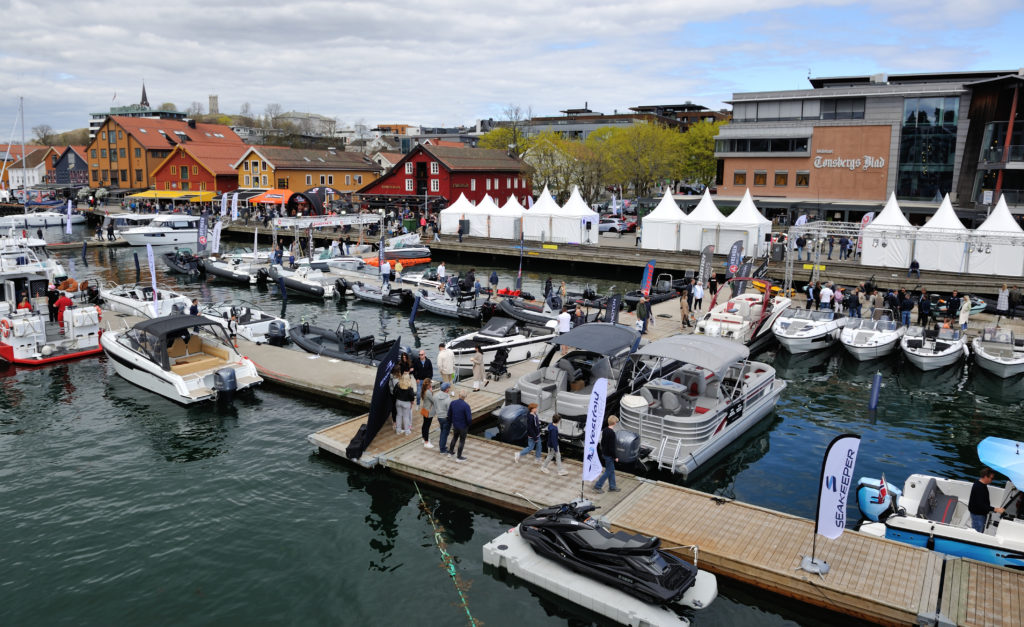 Prior to being asked to organise the show by the Norwegian Marine Industry, Sundsdal had successfully promoted an International Ordinary Race in Tønsberg. It quickly became apparent to him that hosting a show would give him another opportunity to help promote his powerboat racing sponsors as many of them were involved in the boating world.
Sundsdal said
Back then we had a massive event that even today many of those that attended still rave about now. We realised that following the pandemic this industry needed an event like ours to help it get back on its feet. Now I'm delighted to say that all those here have already signed up for 2023 which we will need to double in size because they want us to move it from a 'regional' show to a 'national' one, which we all know will be a huge undertaking.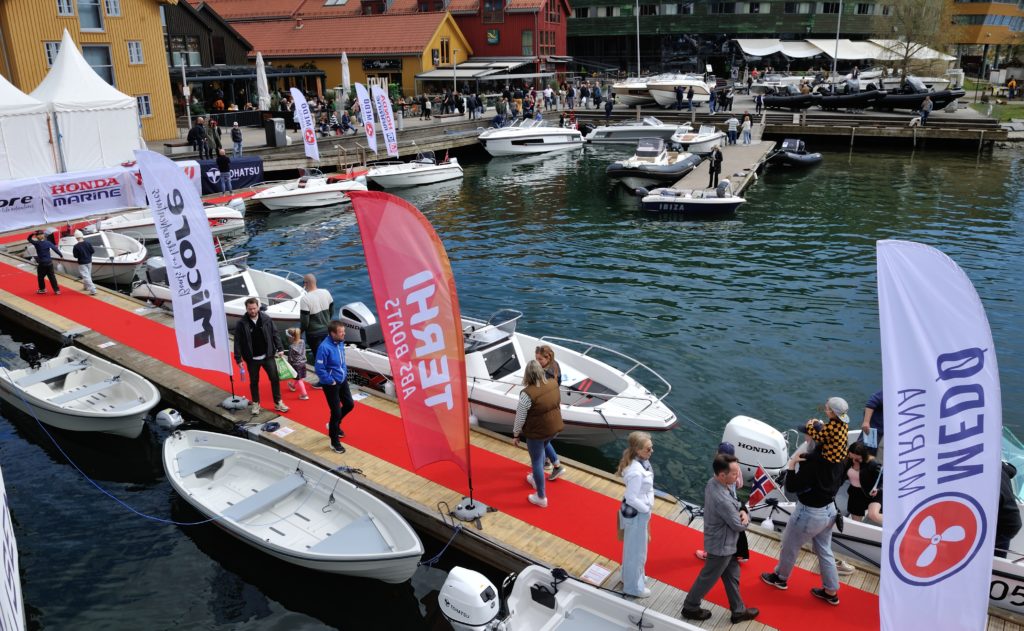 It's obvious to those trying to get a restaurant reservation this weekend that the show has helped fill them with visitors all attending the show and those owners have been quick to ask Sundsdal whether they need extra staff working over the first weekend in August.
When PRW asked Sundsdal he replied
Well, you have seen it yourself, so I don't need to tell you that I'm being asked that question a lot. I have replied 'yes' and this one will be better than ever. It's been a rocky season so far for those racing in the UIM F2 World Championship but now I want to add something special to the party. This will include all the features that normally happen when I promote a race, including live streaming, an upgraded social media package, and an improved pit area.
One thing that will be certain is that you had better get your table reservations in early.