Team Abu Dhabi's #4 Shaun Torrente and Faleh Al Mansoori posted #Poleposition and Team Abu Dhabi's Rashed Al Tayer and Majid Al Mansoori was runner up in todays Poleposition competition in Fujairah.
Naser Al Dhari told us :
The drivers are proving, once again where Team Abu Dhabi belongs, and thats at the top of the charts. We had no issues today in securing P1 & P2.
We asked Shaun Torrente for a comment, and he was replying :
1 & 2 for Team abu Dhabi says it all dont u think?
We agree, it surly does.
P1 – Abu Dhabi 4
P2 – Abu Dhabi 5
P3 – Offshore 222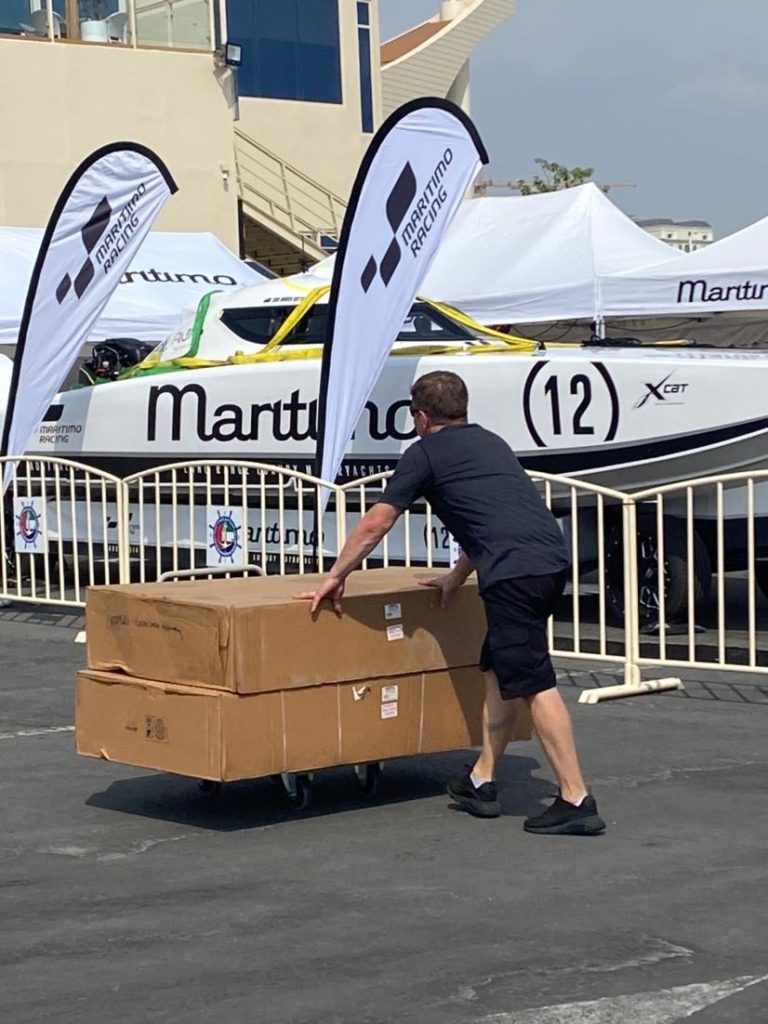 In P4 was HPI Racing and in P5 was Team Maritimo.
We spoke to Pål Virik Nilsen, and he explained :
We had fantastic speed in free practice – and we was actually topping the charts, as u can imagine, a great feeling – but unfortunately we broke a propshaft, and lost our best propeller so in Pole Position we was only P5. Tomorrow is a new day, Race day and we will focus on a clean start
New gearcases is on the way