Following the successful completion of the 2022 Orlen Necko UIM World Circuit Endurance Championship held in Augustów, Poland, the town now looks forward to hosting the opening round of the 2022 UIM F2 World Championship.
With over twenty drivers expected to arrive at the spa resort in north-eastern Poland, predicting who will be standing on the podium come is going to be tougher than, even for those who have followed every twist and turn of this hotly contested series. Here are the runners and riders as of today.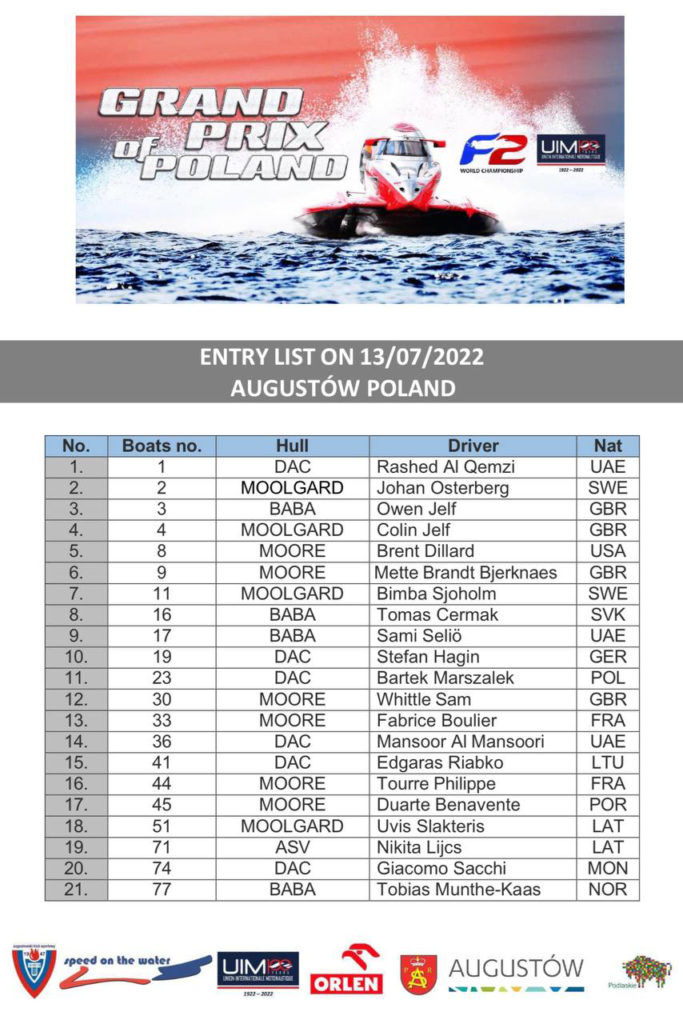 PRW will be in Poland to help promote this UIM World Championship working alongside Agnieszka Grajewska and her team.