Team Abu Dhabi's Mansoor Al Mansoori underlined his challenge for the 2022 UIM F2 World Championship by securing pole position for the Grand Prix of Lithuania in a thrilling Q3 at the race circuit in Kupiškis.
Motivated by his second-place race finish in last month's first round of this year's series in Poland, the Emirati driver produced a stunning performance to win the final qualifying session which saw several drivers hampered by gusting winds.
My first ever pole position in F2 is really an amazing feeling now I can't wait for tomorrow. I was surprised I could get such a clean lap in during the Q3 session. Up until then with twice the number of boats on the course it was really difficult. Now Guido has told me I must sit down and look at the telemetry and learn from today's effort so I can improve.
After Al Mansoori took an early lead in the shoot-out, Seliö powered his way ahead, but the Emirati driver quickly responded to secure pole.

The Finn had set the benchmark for every session, on occasions leaving it to the very last second to secure the fastest time.
To be honest I was surprised that I made the fastest laps in the early qualifying especially as I didn't cope with the right hander as good as I would have liked. You can never be happy with P2 but with the material we have we must be happy.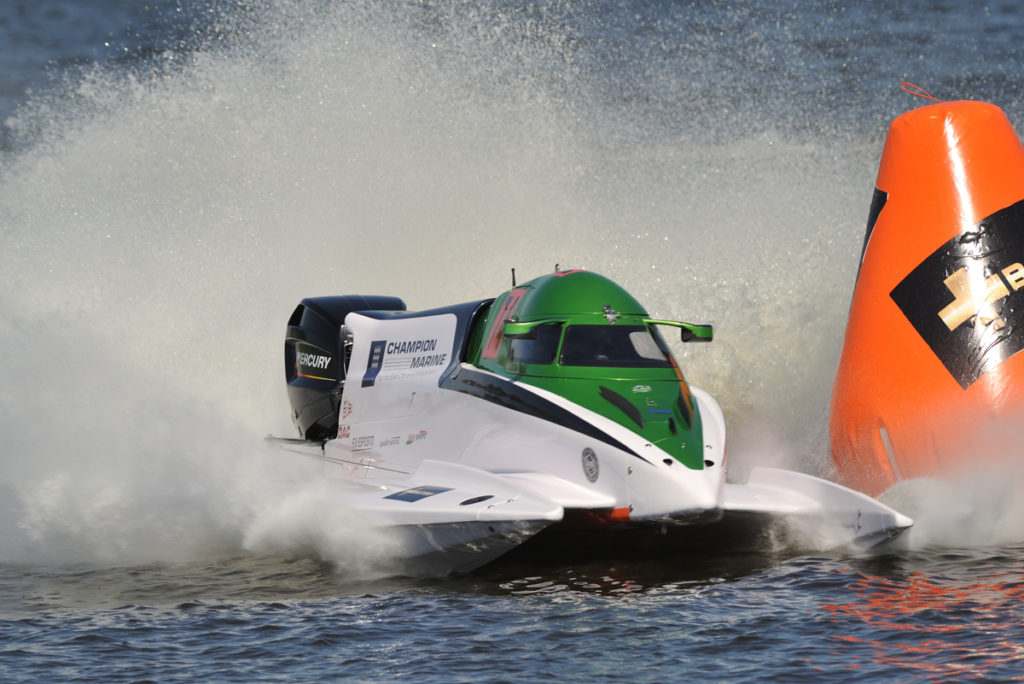 Giacomo Sacchi will be lining up alongside Seliö but was quick to admit that he had made the wrong choice with his propeller selection.
I wanted to try a long prop in the top six, but it proved to be too long. It's only my second race in this new DAC and I've had zero seat time whilst we kept the boat in Vilnius before coming here. For sure I will have a lot more time in it before the next round in Portugal.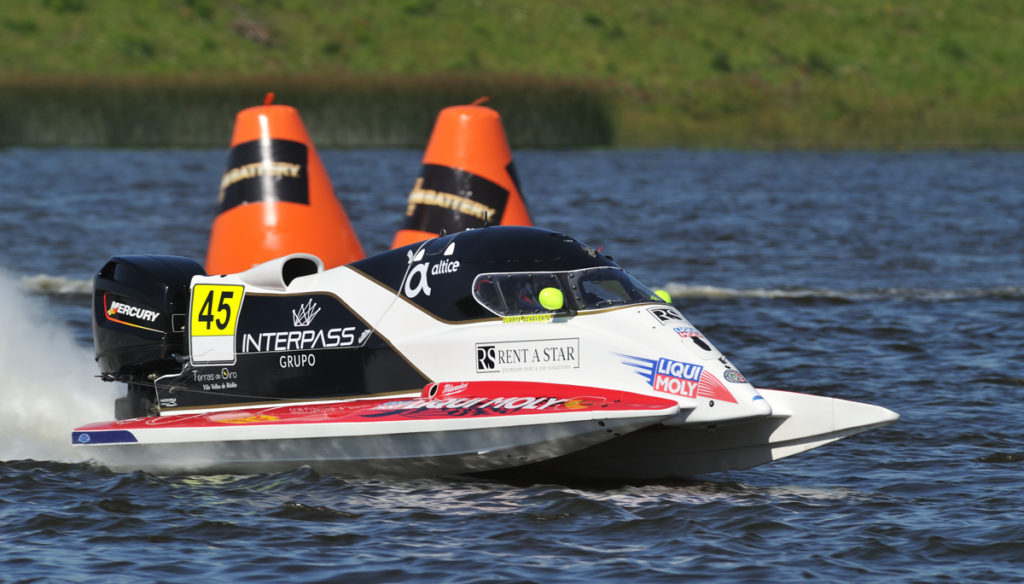 Another driver that we know will certainly be getting more time out testing before the next round in Baião will the Portuguese racer Duarte Benavente who qualified in fourth place.
Top six, happy with that as it's really competitive out there. Struggled a little bit with a small steering issue but the team can fix that ready for the race tomorrow.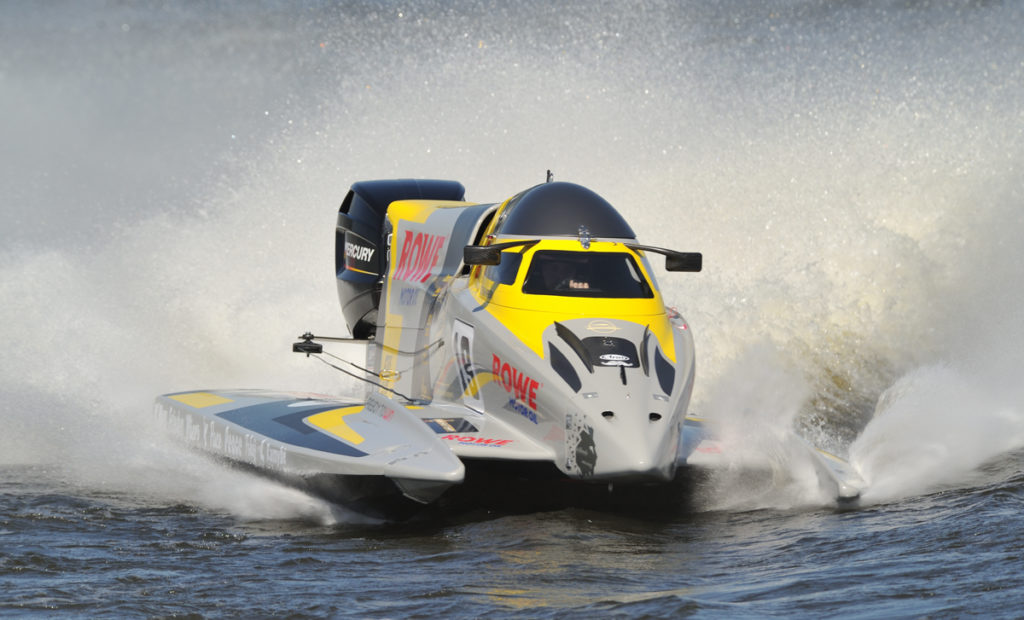 Another team set to be working late in the pits will by the RPM one. Their driver Stefan Hagin had destroyed his best racing engine during the mornings 'Free Practice' session and had spent a frantic few hours getting the German driver ready for qualifying.
The team did an amazing job to get me out there which I must thank them truly for. Everything was good until Q3 then one sensor for the oil pressure failed and the engine went in guardian mode, and I had no chance to set a good lap.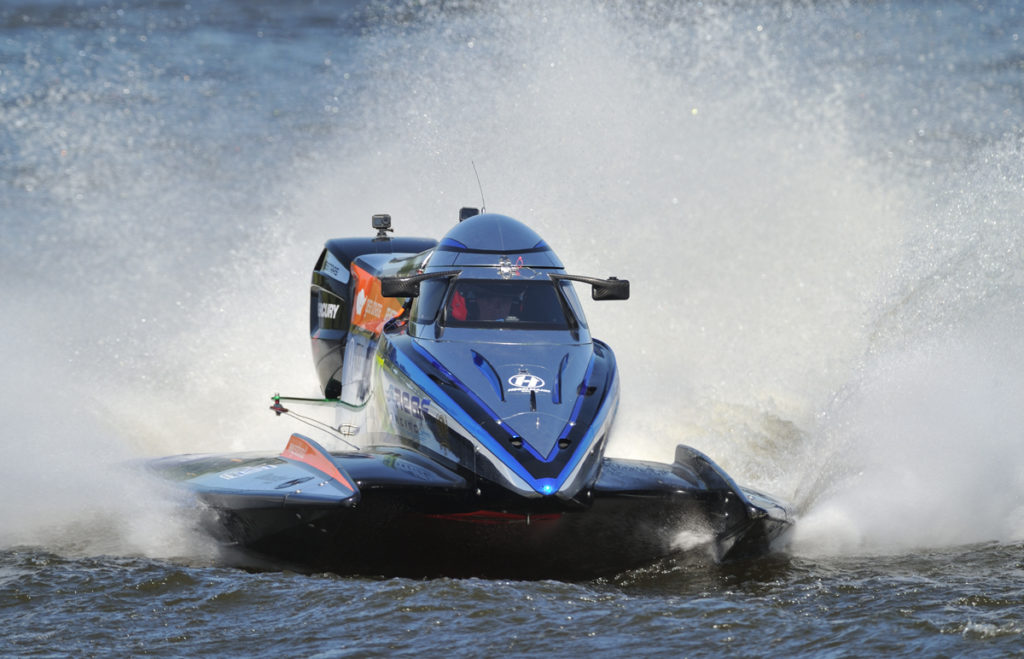 Rounding out the top six was the local hero Edgaras Riabko. Being stretched in all direction was perhaps not the ideal way to prepare for a round of the world championships. He had been unable to carry out any practice in the run up to the event due to an issue with his DAC steering. This was eventually fixed by the Team Abu Dhabi/DAC technicians using two power steering kits.
Fortunately for Riabko his steering was fine and once he had set up the balance of his boat, he felt positive about achieving a good result. That was the plan but unfortunately when the team came to Q3 they had underestimated the amount of fuel the Lithuanian driver needed. With it rapidly running out he was left with little option than just posting a few lap times, but nothing anywhere near competitive enough to see him move up the grid.
I asked the team to speak to the UIM Race Officials about how much fuel we needed in the tank for post qualifying scrutineering. We never got an answer and then we checked and saw that if we didn't have enough, I would get disqualified not just from Q3 but from the whole qualifying session, so not worth risking it.
The F2 action gets under way with 'Warm Up' at 12:10 local Lithuanian time followed at 17:00 with the start of the Grand Prix of Lithuania.
Final qualifying position for Grand Prix of Lithuania
| | | |
| --- | --- | --- |
| 1. Mansoor Al Mansoori | UAE | 39.568 |
| 2. Sami Seliö | UAE | 39.808 |
| 3. Giacomo Sacchi | MON | 40.009 |
| 4. Duarte Benavente | POR | 40.303 |
| 5. Stefan Hagin | GER | 40.512 |
| 6. Edgaras Riabko | LIT | 40.775 |